JONGHYUN – POET?ARTIST
---
Track List:

1. Shinin'
2. Only One You Need
3. #Hashtag
4. Grease
5. Take The Dive
6. Sightseeing
7. Rewind
8. Just for a day
9. I'm So Curious
10. Sentimental
11. Before Our Spring




Before the tragedy that rocked the K-Pop world, the late Jonghyun was working on a comeback. It's been released posthumously, and we get to see the creativity of the SHINee singer on full display. His second solo LP 'Poet?Artist' is his final gift to his fans.




"Shinin'" brings the smiles as only Jonghyun can, a tropical house tune that brings in jazz elements from his previous solo outings. His rich, confident vocals are particularly evident here, along with his panache. "Only One You Need" is billowy EDM, that kind of ethereal sound that I heart so much, along with the beautiful techno sounds that only a finely-tuned synth can provide. 
"#Hashtag" has more of that modern R&B that he does so well, and is so familiar like an old friend come back to your side. It's also steeped in meaning: The Korean title (Waffle) = hashtag pattern =  meaningless prattle. "#Hashtag" disses the haters and does so with cleverness and style. "Grease" is more EDM, but entirely dissimilar to "Only One," with epic drops and clashes, as well as a persistent hypnotic bass line. His trademark falsetto is back on the funky "Take the Dive," an airy fusion of R&B and EDM.




"Sightseeing" is jaunty funk, with the falsetto, horns, and big sounds from some of Jonghyun's best work. "Rewind" is experimental, an instrumental that features a muted Jonghyun (except in the middle). It's fairly repetitive, so the vocals are unvaried, despite being ever-present in the song. It's still a pretty sweet dance number. It's also banned for broadcast because it contains the Japanese language. 
"Just for a day" is probably the softest and most sentimental thus far. "I'm So Curious" is soft R&B, and Jonghyun's vocals are the silkiest they've ever been on this track. "Sentimental" has that jazzy style, and Jonghyun is cast as a torch singer on this mid-tempo tune. There are some spectacular time changes on this retro track, and they never clutter it with too much instrumentation, which makes it all the better. "Before Our Spring" is like a lullaby, a last goodbye to the fans, tenderly sung and guaranteed to give you sweet dreams.

This is the best work Jonghyun has done. And sadly, he will have no opportunity to top it. He looks to the future here (incorporating EDM) but also maintaining his classic jazz/R&B style. This particular release is a fitting testament to the man, the legacy of his life and work. He was truly a poet and artist.


MV REVIEW
For the most part, it's plotless eye-candy but if you had to have a send-off, this would be the way to do it. There is layer upon layer of CGI, some of it subtle, some of it very in-your-face. Not to mention camera angles and scenes just drowned in brilliant hues.
He rocks his outfits, using his bolo tie as an accessory worn over a real tie, to red sports coats worn with track pants, to white sports coats and blue trousers. Everything in this MV is meant to make him look good, and here he pays attention to the fashion of the past, even as he attempts more modern trendsetting.
The dancing is classic
Jonghyun
-- always on point. He gestures, marches, hops, and goes through the choreo effortlessly. His movements are confident and never over the top -- hitting the ground would be a bit much for the song. His moves are not only appropriate, they're fun to watch.
At the end, we're left with a shot of
Jonghyun
outside a studio, which almost brought a tear to my eye. The music industry is poorer for his passing. My heart and hugs go out to all
Shawols
.
Score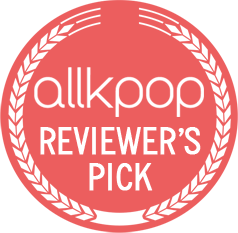 MV Relevance
...........9
MV Production
..........9
MV Concept
..............9
MV SCORE: 9

Album Production.....9
Album Concept.........9
Tracklisting...............9
ALBUM SCORE: 9


OVERALL................9.0