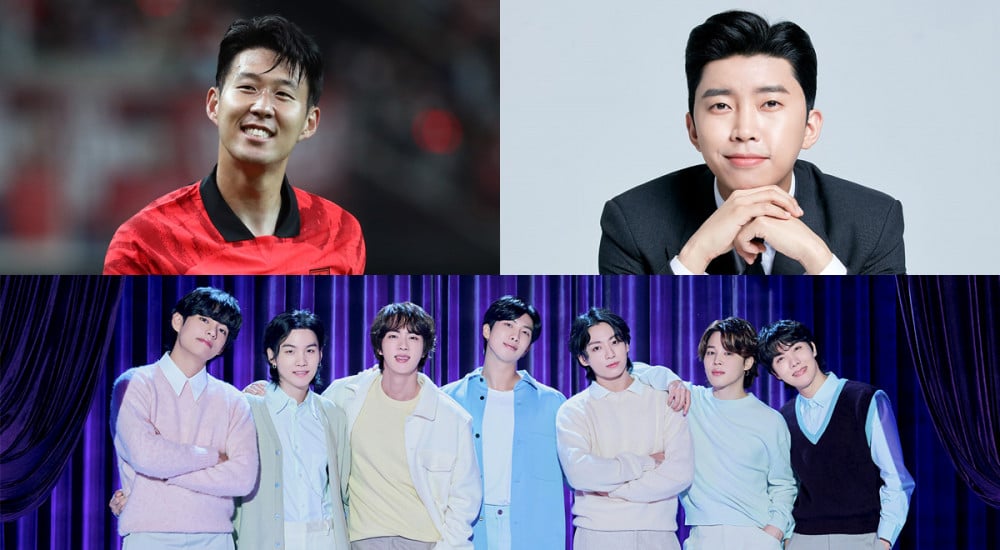 The Korea Brand Reputation Research Institute has revealed brand value rankings of Korean stars for the month of September, based on big data analysis.
From August 30 through September 30, the Institute analyzed big data of stars including variety figures, singers, actors, actresses, athletes, and more. According to the analysis results, the #1 star in terms of brand value for September was soccer star Son Heung Min, earning a total of 10,204,387 points.
Trot singer Lim Young Woong came in second place for September with 8,707,834 points, followed by boy group BTS with 8,574,097 points total.
The top 30 Korean stars in terms of brand value rankings for September are, in order: Son Heung Min, Lim Young Woong, BTS, Go Yoon Jung, NewJeans, BLACKPINK, IU, Yoo Jae Suk, Kim Min Jae, Seventeen, TWICE, Ryu Hyun Jin, NCT, Jo In Sung, IVE, Baek Jong Won, Lee Kang In, Lee Chan Won, Nam Goong Min, Lee Byung Hun, Kwon Eun Bi, Kim Ho Joong, Kim Ha Sung, Oh My Girl, Nana, Han Hyo Joo, Hwa Sa, The Boyz, Young Tak, and Tak Jae Hoon.