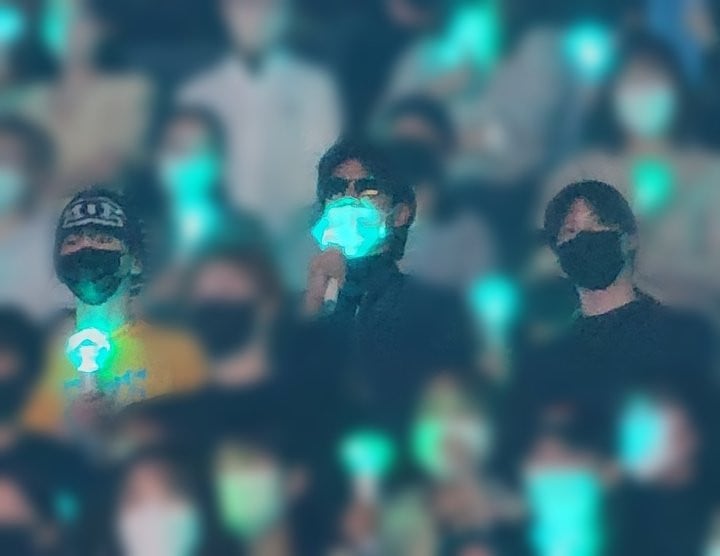 It was a much anticipated SHINee reunion with SHINee's TAEMIN, MINHO and KEY attending Day 3 of ONEW's first solo concert in Korea.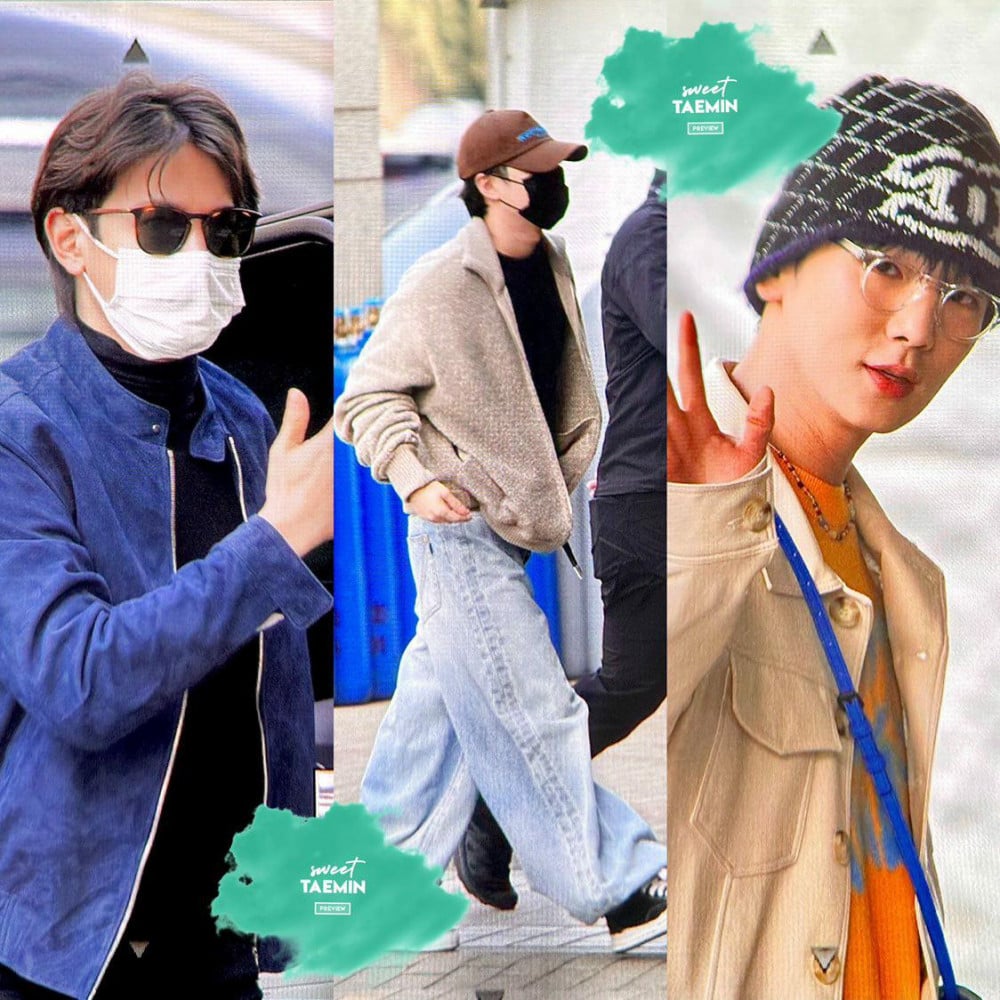 SHINee's leader ONEW successfully held his first solo concert ~ "O-NEW-NOTE" over three days at the Olympic Hall in South Korea. According to Twitter account @SMTOWNGLOBAL ~ "Fans from 74 regions around the world tuned into ONEW's first solo concert! Music + performance + visuals + perfume concept came together to produce a multisensory stage!".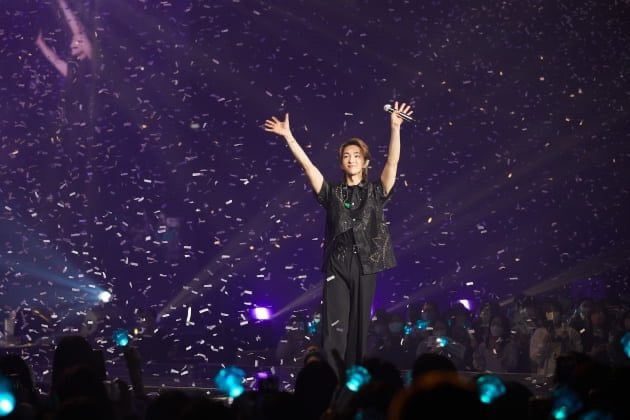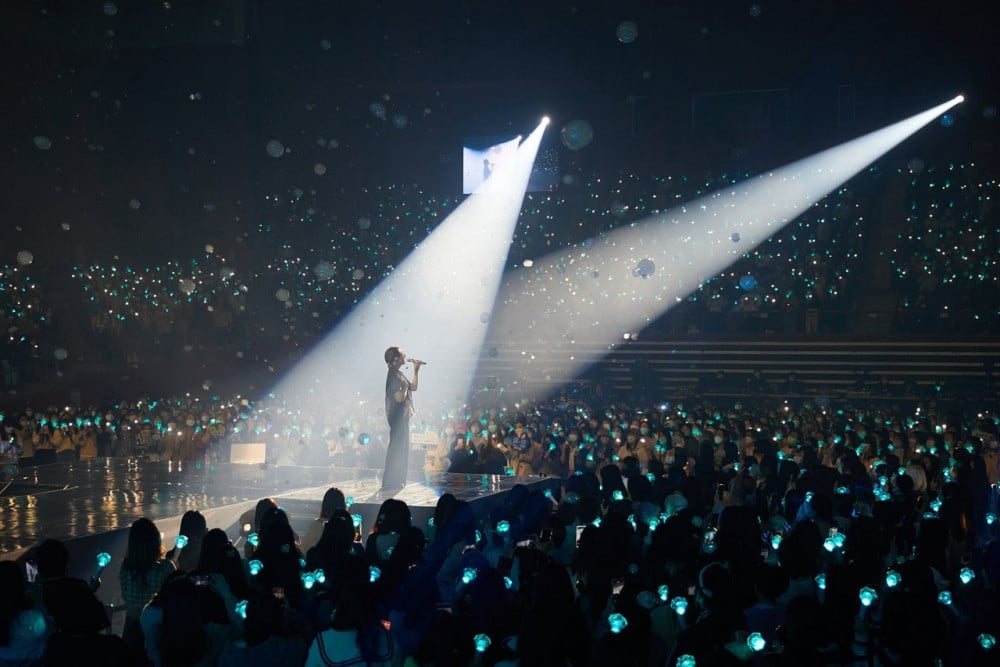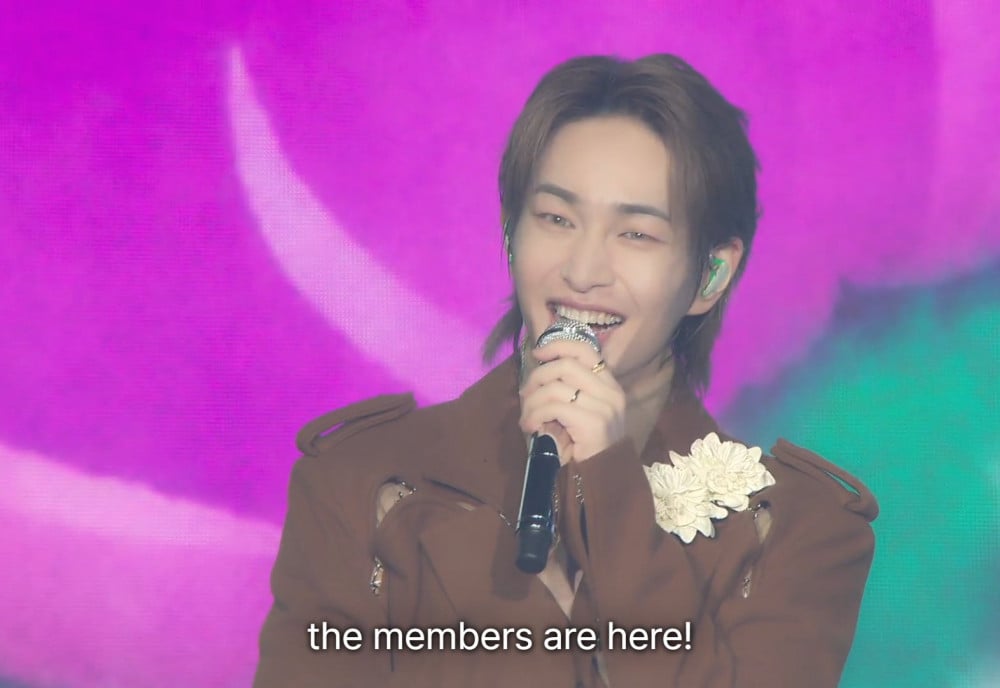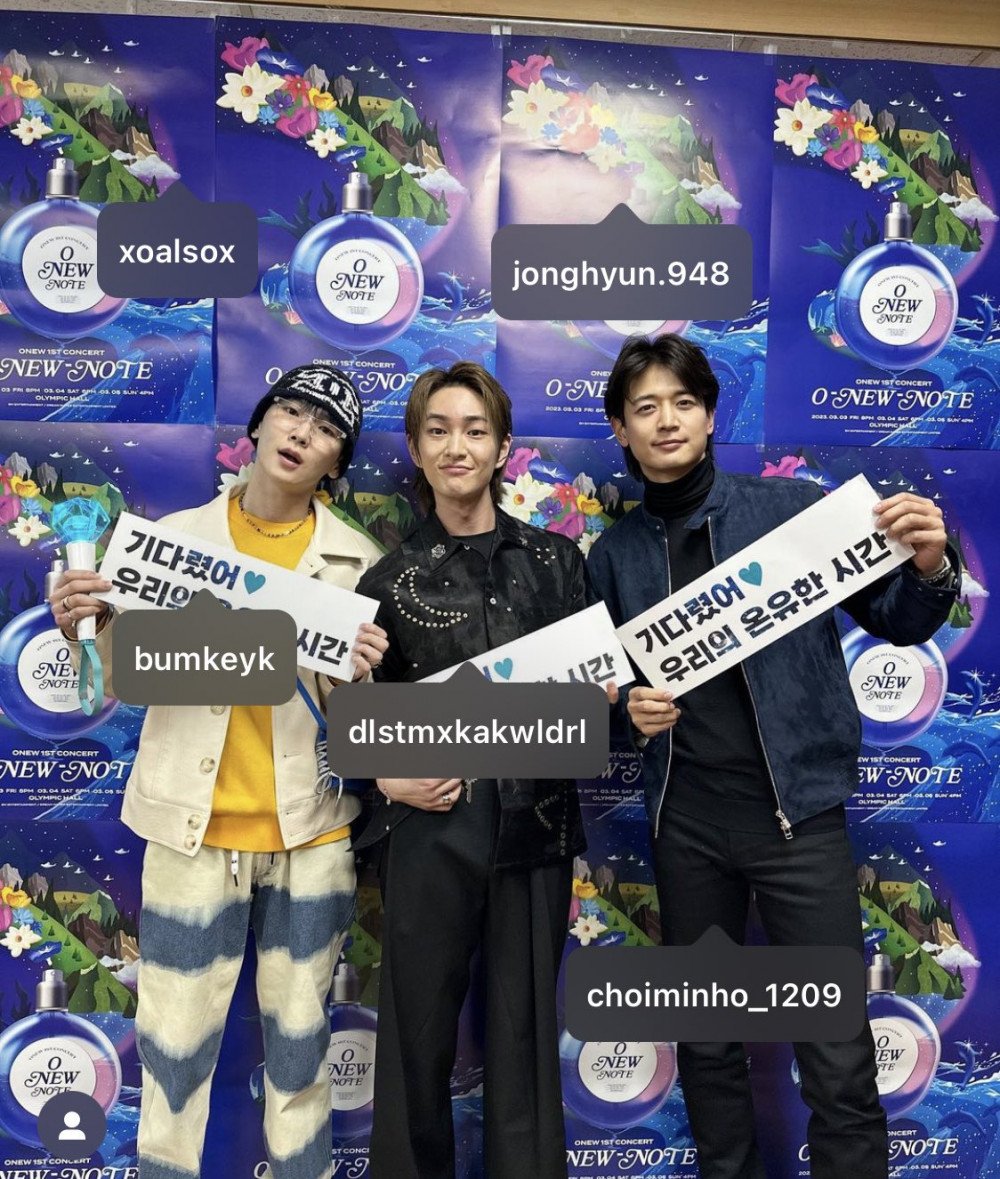 ONEW was so happy to see his SHINee members attending his concert that he exclaimed ~ "the members are here". Although TAEMIN left the concert early, KEY tagged all five members of SHINee on the photo taken with ONEW and MINHO at the end of the concert. Giving SHAWOLS (SHINee's fans) a cute SHINee reunion photo to treasure!