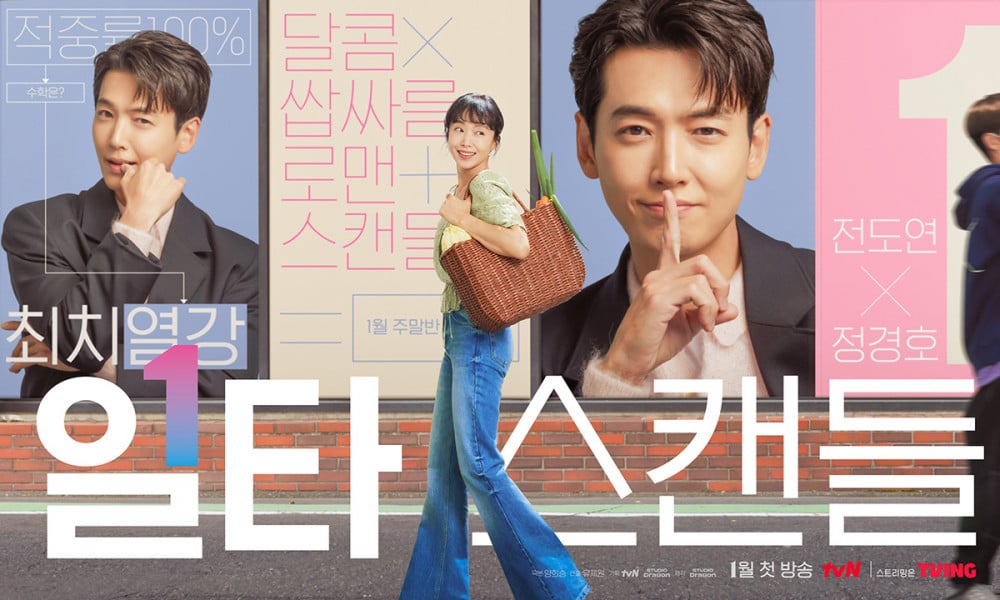 Jung Kyung Ho x Jeon Do Yeon's spunky romantic comedy series, tvN's 'Crash Course in Love' is coming soon in January of 2023!
Directed by Yoo Jae Won and scripted by Yang Hee Seung, 'Crash Course in Love' follows the unlikely love story between a top star math tutor and the passionate owner of a prepped meal restaurant. Actress Jeon Do Yeon will play the role of a lovely chef and business owner named Nam Haeng Sun, while Jung Kyung Ho will take on the role of Choi Chi Yeol, a celebrity mathematics tutor.
In the drama's first teaser poster (above), Nam Haeng Sun and Choi Ci Yeol indicate their completely different positions in society. Nam Haeng Sun is seen heading back home after a trip to the grocery store, while Choi Chi Yeol's image is found on display behind her.
Look forward to the sweet and salty chemistry between these two when tvN's 'Crash Course in Love' premieres in January, 2023!