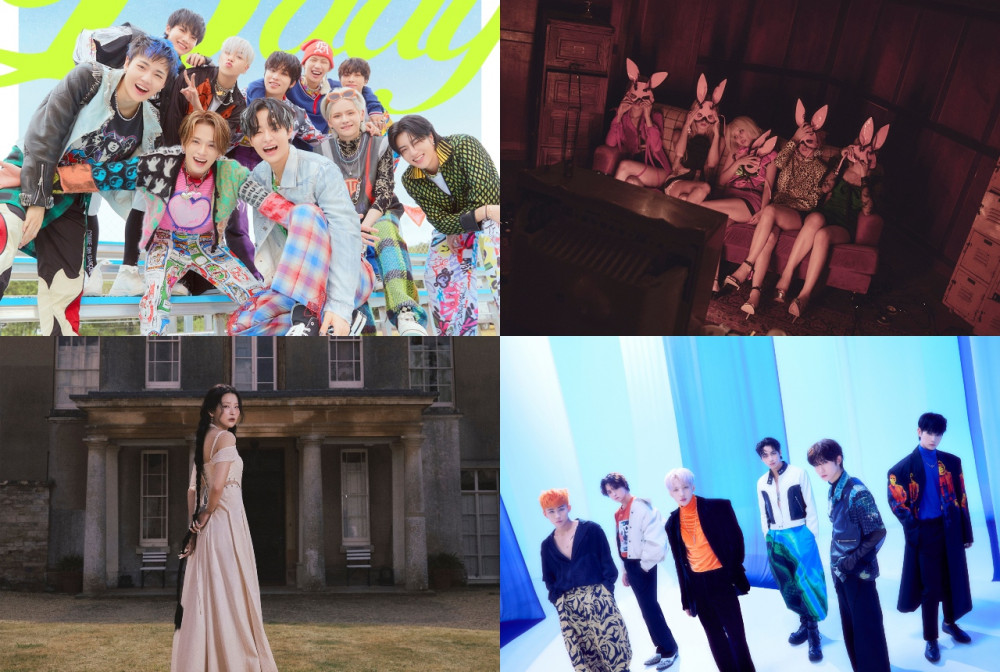 Let's get ready to fall in love with brand-new K-Pop music this autumn. Many K-pop groups are returning with new music to make your autumn better. Numerous K-pop idols are making comebacks and debuts in the month of October 2022. Fans are eagerly waiting for the new releases of their favorite artists.
Here are 20 debuts and comebacks scheduled for October.
TREASURE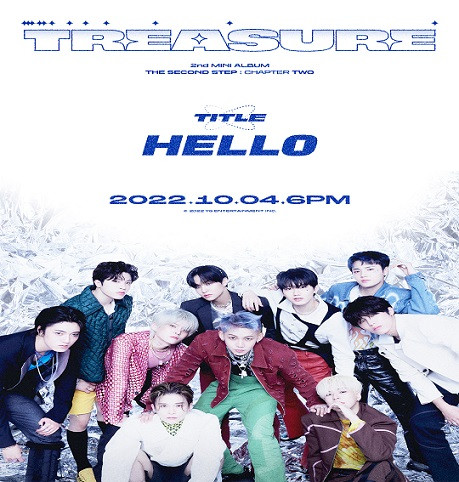 YG's TREASURE is having a comeback with their second mini album 'THE SECOND STEP: CHAPTER 2' on the 4th of October after eight months since their last release. In May, YGE announced that Bang Yedam and Mashiho would take a temporary hiatus. So, TREASURE will return this fall with the remaining ten members.
They unveiled the track list for the next album on September 26. With the title track 'HELLO,' the album has a total of 6 songs. They are going to have two tracks for two sub-units in this comeback. 'THANK YOU' for the Asahi × Haruto unit and 'VolKno' for TREASURE's rap line unit.
TREASURE released the MV teaser on October 1. The members' names appear in the credits of each of the six songs. With the higher level of participation from the TREASURE members in the production, fans are excited about the upcoming album.
SEULGI (RED VELVET)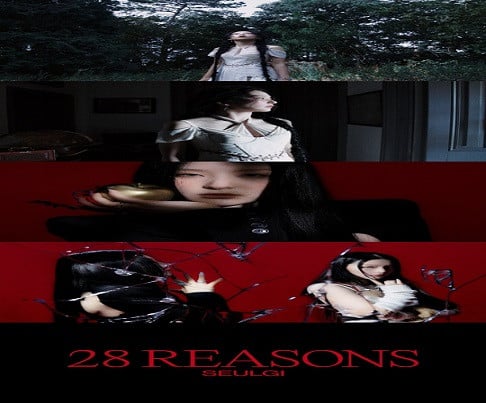 After eight years of making her debut as a member of RED VELVET, Seulgi is finally making her solo debut on October 4. With the release of her first mini album, '28 REASONS,' the vocalist of RED VELVET will make her solo debut.

On September 12, the official album trailer was made available. Several concept images were revealed to the public. On September 26, a mood sampler was released.
BE'O is featured in one of the album's B-sides, 'BAD BOY, SAD GIRL.' She participated in writing the lyrics for the first time since her debut, in her B-side 'Dead Man Running.' SM Entertainment revealed that the title track '28 reasons' is a pop dance song with a distinctive groovy and heavy bass and whistling sound.
AB6IX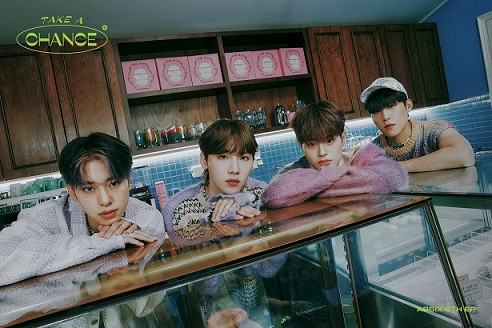 Composed of four members, Brand New Music's boy group AB6IX will be back with their 6th Extended Play, 'TAKE A CHANCE,' on October 4. The album has seven tracks, with 'SUGARCOAT' as the title track. They released an MV teaser on September 26. Member Lee Dae-hwi collaborated with Producer Robbin for the track.
Additionally, the official preview of the album was released on September 28. They posted a choreography spoiler of the title track. YGX's Kwon Young Don, who is currently participating in the "Street Man Fighter," worked as a performance director for "SUGERCOAT."
KINGDOM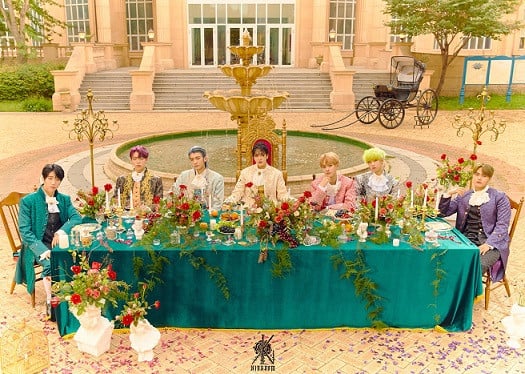 KINGDOM was formed by GF entertainment. KINGDOM currently has seven members after Chiwoo left in May and a new member Hwon joined in August. With their 5th Extended Play, 'HISTORY OF KINGDOM: PART V. LOUIS,' Hwon will make his debut with the group on October 5.
The comeback scheduler was released on September 7, and they released the visual film on September 16. GF Entertainment posted the concept photos of the eternity version, mirror version, and portrait version in the group's SNS. On September 30, KINGDOM released the MV teaser of the title track 'LONG LIVE THE KING.'
JAMIE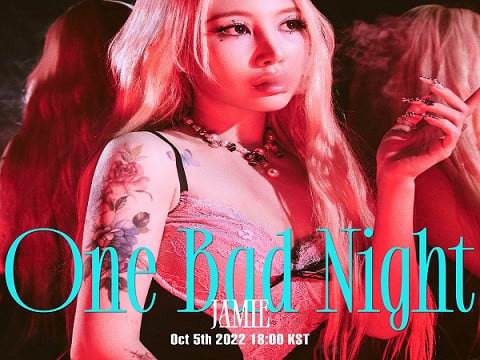 Park Ji-min, popularly known as Jamie, is a South Korean soloist and Television host under Warner Music. She was the winner of season one of K-pop star. For the 10th anniversary of her debut, she'll release an Extended Play, 'ONE BAD NIGHT,' on October 5.
Jamie is returning after eight months. On September 5, the track list was made available. The album has a total of 5 songs, with '3D WOMAN' as the title track. She participated in composing and writing lyrics for the album.
DKZ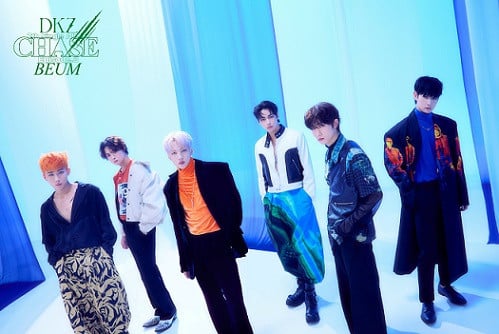 Formed and managed by Dongyo entertainment DKZ is composed of 7 members. After their first comeback with the new line-up in April, they are returning with their 7th Extended Play 'CHASE EPISODE 3. BEUM' the last chapter of the Chase series on October 6.
On the 24th and 26th of September, concept images for the fear version and the fearless version were posted. The title song 'UH-HEUNG' is a song with a message "to create your own free path with courage in a world full of temptation and fear."
STRAY KIDS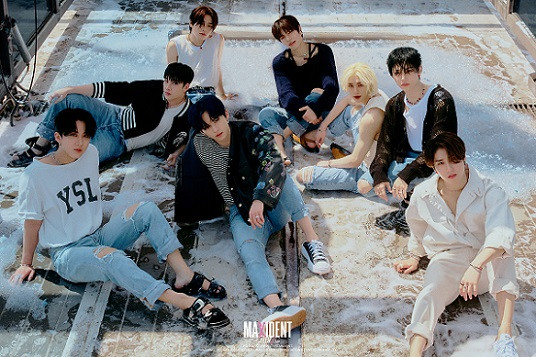 The eight members of JYP Entertainment group STRAY KIDS will be back on October 7 with the mini album 'MAXIDENT' after seven months after their last release. On September 5, an album trailer, and on September 18, a mashup video was published respectively. Teaser images were posted on the 27th.
All eight members participated in the work of making the album. The album has three songs for three units. '3RACHA' (Bang Chan, Changbin, Han), 'TASTE' (Rino, Hyunjin, Felix), 'I GUESS I LIKE YOU' (Seungmin, I.N). For the first time, STRAY KIDS will release a love song as their lead track named 'CASE 143.'
MAMAMOO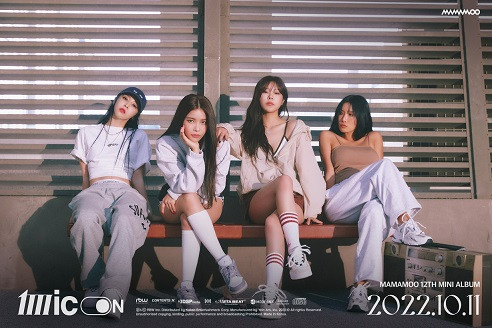 MAMAMOO, a K-pop girl group from Wa entertainment, is composed of 4 members. With a comeback poster on September 26, it was announced that MAMAMOO will return as a whole group after more than a year on October 11 with the release of their 12th mini album, 'MIC ON.'
On September 27, a group concept image was published. On September 29, "ILLELLA" was revealed as the title track. Fans are excited as they are coming back after a long time.
DREAMCATCHER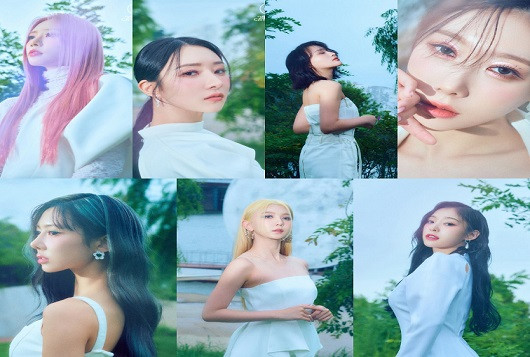 DREAMCATCHER is a seven-member girl group managed and formed by HAPPYFACE entertainment, now known as DREAMCATCHER Company. On the 11th of October, they will be back with their seventh mini album 'APOCALYPSE: FOLLOW US.'
The tracklist of the album was released on September 27. The album contains a total of 6 songs. They will show their presence with a unique image in their title track, 'VISION.' Teaser images were posted on September 29 and 30.
BAEKHO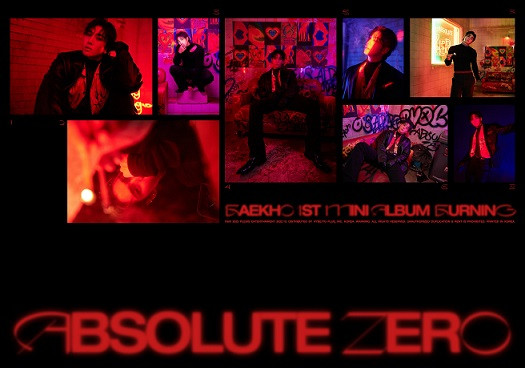 Kang Dong-ho, known by his stage name BAEKHO was the main vocalist of the now disbanded group NU'EST. Managed by PLEDIS entertainment BAEKHO will release his first solo mini album, 'ABSOLUTE ZERO' on the 12th of October.
The tracklist was released on 23 September. The album has a total of six tracks, and the lead single is 'NO RULES.' He participated in both the writing and composing of the album. Official photos and mood films were posted too. He performed a new unreleased song in his fan meeting back in July.
LEE CHAE YEON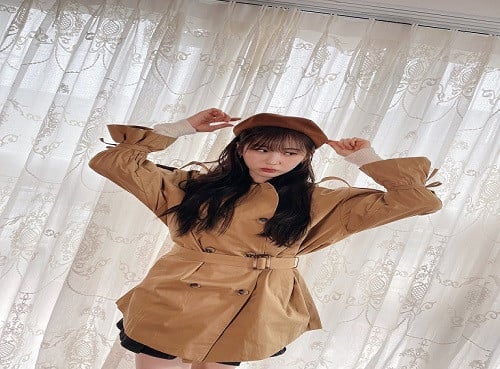 Former vocalist of popular disbanded girl group IZ*ONE Lee Chae-Yeon is preparing for her solo debut. After IZ*ONE's disbandment, she participated in the STREET WOMAN FIGHTER as a part of the dance crew "WANT."
On October 12, Chaeyeon will release her debut album 'HUSH RUSH.' WM Entertainment released the first trailer of the album on September 28 along with the phrase, "There are only a blue light lay down in the lonely place where no one stayed for 300 years." Her solo debut is highly anticipated as fans of IZ*ONE are waiting for her return.
KWON EUNBI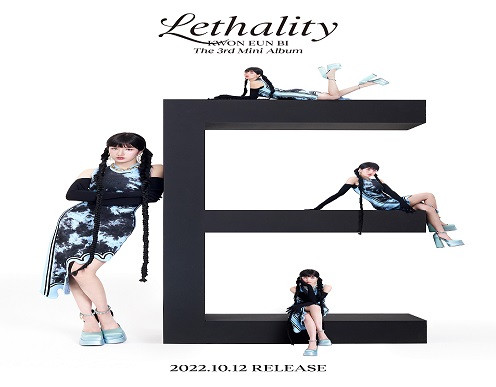 KWON EUNBI, the former leader of IZ*ONE, made her solo debut in August 2021. She will be back with her third mini album 'LETHALITY' after six months on October 12. Currently, she is managed by WOOLIM entertainment.
On September 19, WOOLIM published a coming soon poster.
PARK JIHOON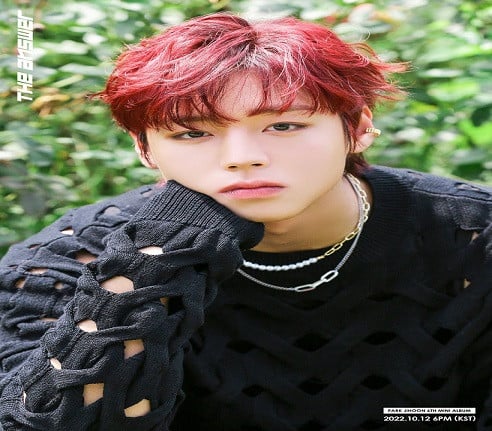 Former WANNA ONE member Park Ji-Hoon, who debuted as a soloist on March 2019, will be back after a year with his 6th mini album, 'THE ANSWER,' on the 12th of October. Maroo Entertainment revealed the tracklist on 26 September. The album has six tracks, and the title track is 'NITRO.'
Concept photos were posted on September 27 and on September 30, his pre-release single 'MOON & BACK' was released.
UP10TION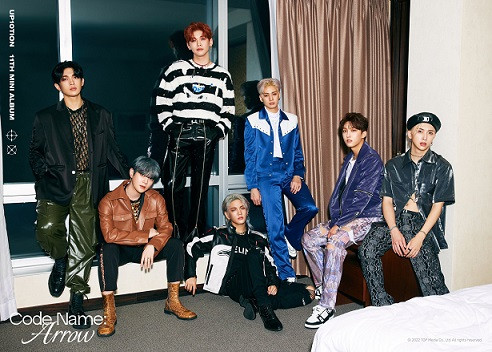 Boy band UP10TION, comprised of 10 members and formed by TOP MEDIA, will make a comeback with seven members on October 12 with the release of their 11th mini album, 'CODE NAME: ARROW,' eight months after their previous release.
On September 22, a teaser image and scheduler were made available. Following concept images for groups and units were published.
KEP1ER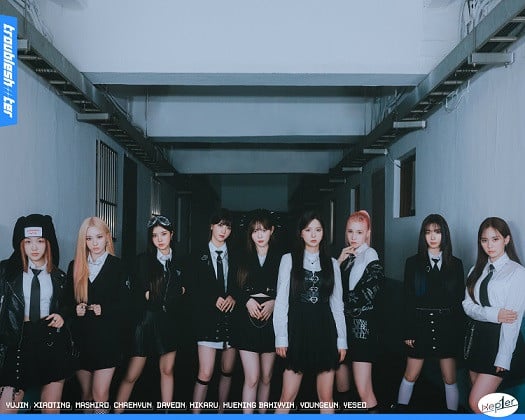 KEP1ER was formed from Mnet's survival program 'GIRLS PLANET 999' and is managed by both SWING entertainment and WAKE ONE entertainment. Composed of nine members, KEP1ER is a temporary group.
They will have their second comeback with their 3rd mini album, 'TROUBLESHOOTER,' on October 13 after four months. The tracklist of the upcoming album was revealed on September 27. There are a total of five tracks, and 'WE FRESH' is the lead single.
WONHO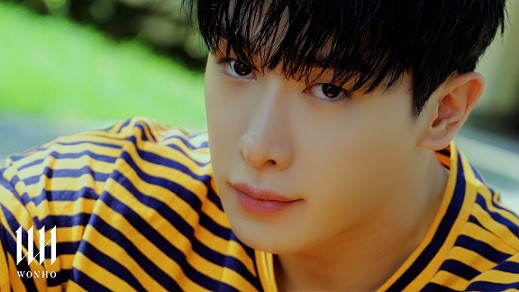 After leaving MONSTA X, former member WONHO joined HIGHLINE Entertainment, a subsidiary of STARSHIP Entertainment. WONHO, who is known for his unique tone, debuted as a solo artist in 2020. He will be back with his second single album 'BITTERSWEET.'
On 21 September, his agency announced that he will return on October 14. The tracklist with the lead single, 'DON'T REGRET' and B-side 'ON & ON' were made public on September 27, and a mood sampler was released on the 29th. WONHO participated in the writing, composing, and producing of both of the songs.
(G)I-DLE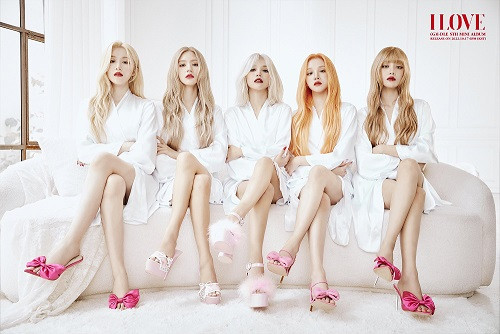 Cube Entertainment's girl group (G)I-DLE is now composed of 5 members after Soojin left the group in 2021. Their last album was the most successful comeback of their career. After releasing 'TOMBOY,' one of this year's most hit songs, (G)I-DLE, is coming back on October 17 after seven months with their 5th mini album 'I LOVE.' "NXDE" is the lead single of the album.
On September 18, (G)I-DLE posted the album scheduler. Later on September 29, a sketch film and the title track were revealed. After the success of "TOMBOY," people are excited to see what they will offer. So, this comeback is highly anticipated.
LE SSERAFIM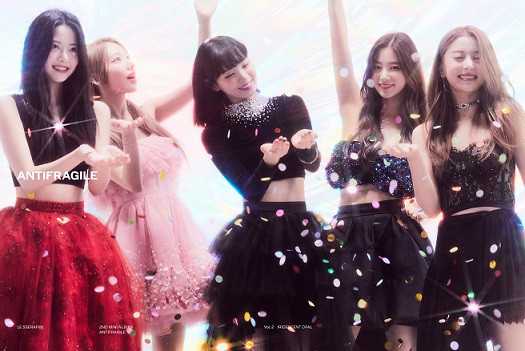 Rookie girl group LE SSERAFIM was formed by Source Music × Hybe corporation. They made their debut on May 2022 with 'FEARLESS.' On September 19, Source Music announced LE SSERAFIM will have their first comeback with their second mini album, 'ANTIFRAGILE,' on the 17th of October.
LE SSERAFIM will be back as a five pieces group after KIM GARAM was removed from the group in July following her bullying controversy. On September 26, they released an album trailer, "HYDRA."
KIHYUN (MONSTA X)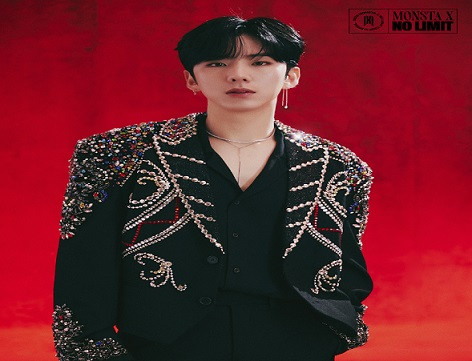 KIHYUN, a vocalist from STARSHIP entertainment's boy group MONSTA X will make his first-ever solo comeback. On September 30, Starship entertainment posted a coming soon poster on social media handles of MONSTA X.
He will be back with his first mini album 'YOUTH' after seven months. The album will be released on the 24th of October. Further details are yet to be revealed.
CLASS:Y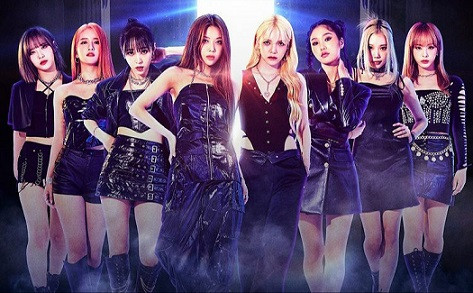 Formed through the survival show "MY TEENAGE GIRL," rookie group CLASS:Y is a K-Pop girl group consisting of seven members. On September 30, M25 label, which co-managed CLASS:Y along with Universal Music Japan, announced that the girl group will have a comeback on October 26.
They are currently working on a music video which will be nine minutes long. Fans are excited after the agency revealed the length of the upcoming music video.