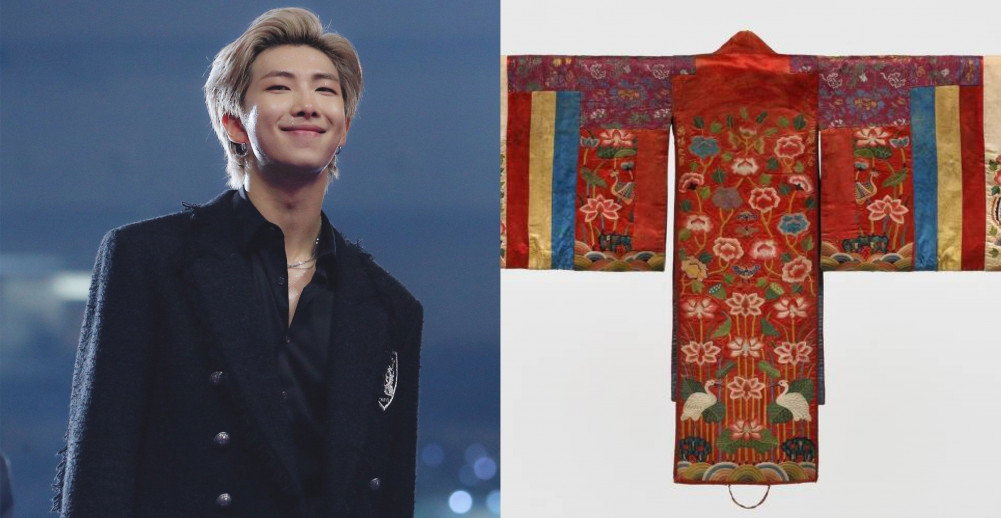 BTS's RM donated 100 million won (~$71,699 USD) to the Overseas Korean Cultural Heritage Foundation for the 2nd consecutive year.

On September 15 KST, the Overseas Korean Cultural Heritage Foundation revealed, "RM recently donated 100 million won to our foundation asking us to use it to preserve and restore cultural properties that are overseas." In particular, it was revealed that this is the second time that RM has made a donation of 100 million won to the foundation, following his first donation back in September 2021 which had not been revealed to the public.

After receiving the donation, the foundation stated that they have been working with the Los Angeles County Museum of Art (LACMA) to preserve the 'hwarot', a robe from the Joseon Dynasty currently owned by the LACMA. The 'hwarot' is a Korean traditional clothing worn by princesses and women of the royal family for ceremonies, during the Joseon Dynasty. The 'hwarot' became a popular clothing during the time, where brides from commoner families began to regularly wear them during their wedding. Currently, there are about 30 'hwarot' pieces in South Korea, and 10 pieces in foreign countries.