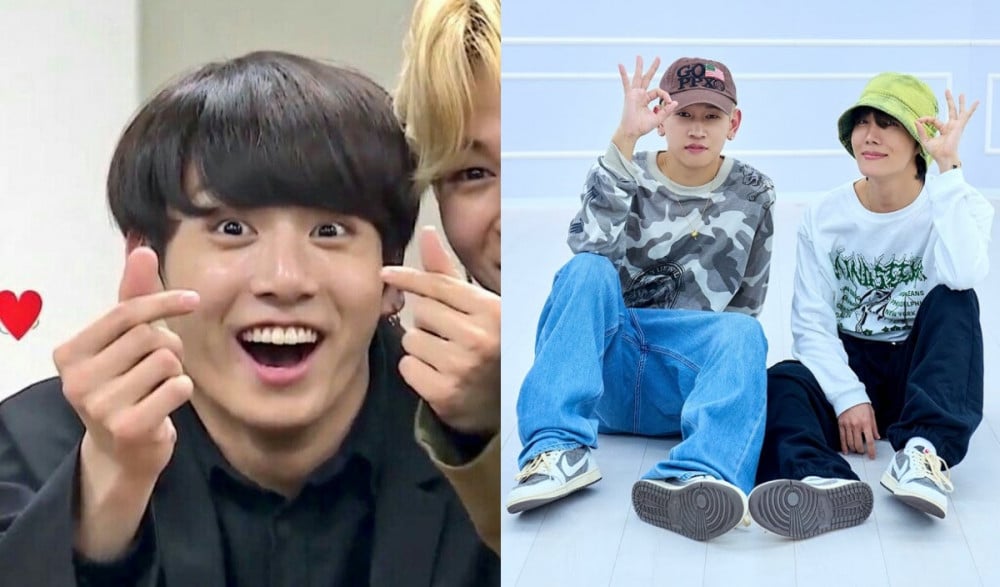 It seems BTS's Jungkook got a little too excited over Crush and J-Hope's "Rush Hour" dance practice video.
On September 28 KST, BTS's J-Hope took to his personal Instagram to share a portion of the dance practice video for Crush's new digital single "Rush Hour", where he also featured in. In the video, J-Hope is seen at P Nation's dance practice room with Crush, as well as a group of dancers. J-Hope is seen lip synching to his rap part in the track "Rush Hour", as he shows off his controlled dance moves.
Shortly after J-Hope uploaded the video, Jungkook took to the comments section of J-Hope's post and expressed his amazement at J-Hope's dance skills. Notably, Jungkook's comments did not end at just one. Jungkook proceeded to write a total of 8 different comments beneath J-Hope's post, drawing laughter.
Jungkook wrote:
"You're so cool, it's driving me insane. What do I do?"
"Huh, sigh. Hahaha. Hahaha."
"I can't believe this. Haha."
"Why are you so good?"
"J-Hope..."
"Wow."
"Sigh, I can't haha."
"You're seriously crazy."

After Jungkook's 8th comment, even J-Hope seemed surprised at Jungkook's persistence, as he replied, "JK😮 what is this😮".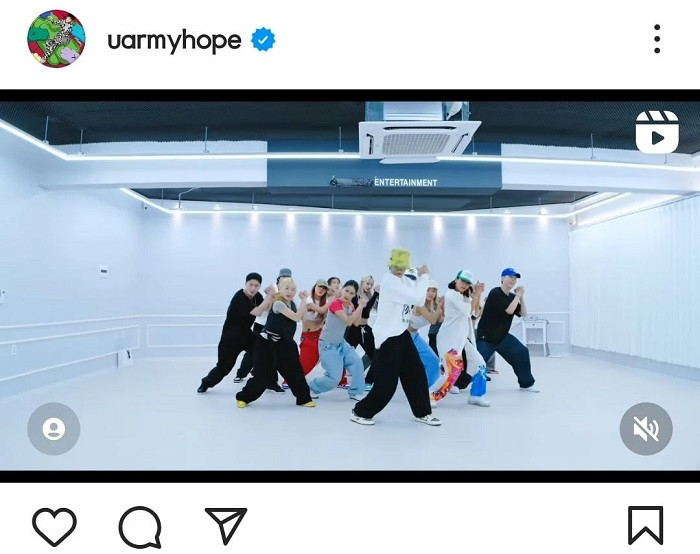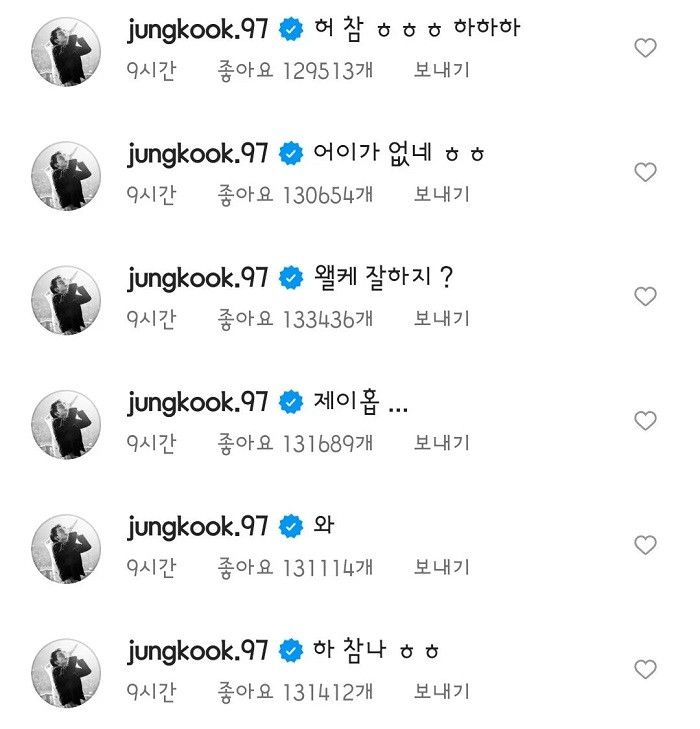 Netizens' comments included:
"No, but for real, J-Hope is so good."
"Jungkook is so cute, hahahaha."
"Hobi is cool and the maknae is cute. Hehehe."
"Both of them are so cute, LOL."
"Jungkook's thoughts are exactly my thoughts. For a second, I thought I wrote those comments, loll."
"So cute LOL. J-Hope is so frickin' good though."


"Haha. Jungkook is full of reactions."
"Jungkook, thank you for writing the comments that I wanted to write. Lolllll."
"I don't know dance well, but that choreography is so catchy."
"JK got a little too excited. LOLLL. But it makes sense, [J-Hope] is so good."