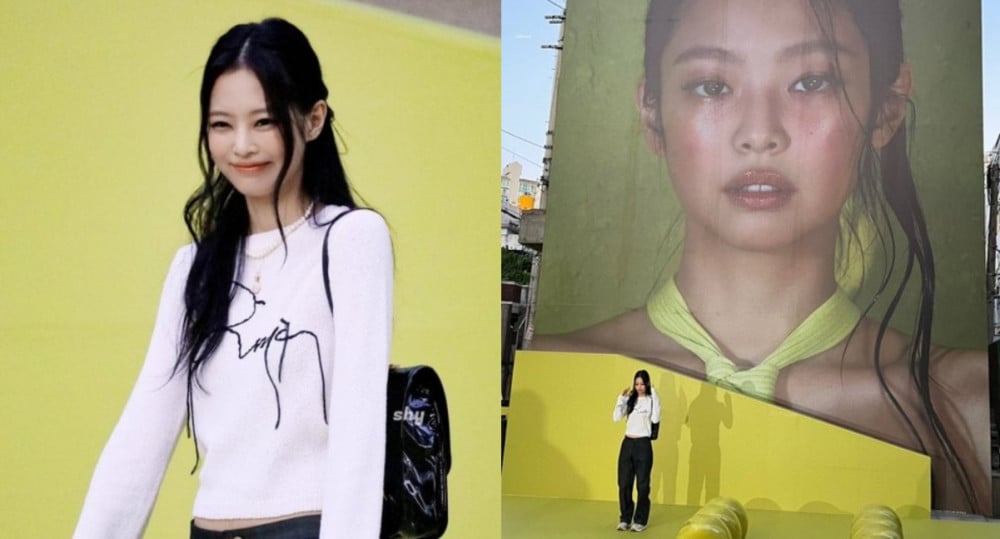 BLACKPINK's Jennie looked adorable next to her advertisements for perfume brand 'TAMBURINS'.
On September 27 KST, photos of BLACKPINK's Jennie were released, where she was seen standing by her advertisement board for the perfume brand 'TAMBURINS'. Standing in front of the large yellow advertisement board, Jennie was seen smiling brightly, as she shyly expressed her excitement. In a white knit long-sleeved shirt and navy wide-legged pants, completed with a statement pearl necklace, Jennie showed off a casual yet chic look, drawing a lot of attention.
Check out Jennie's photos below!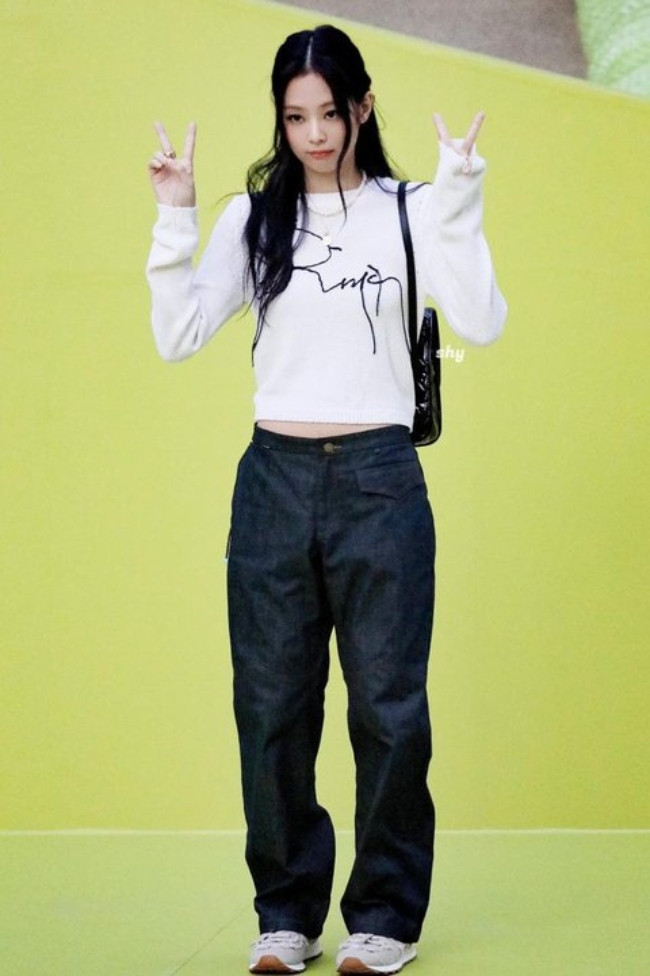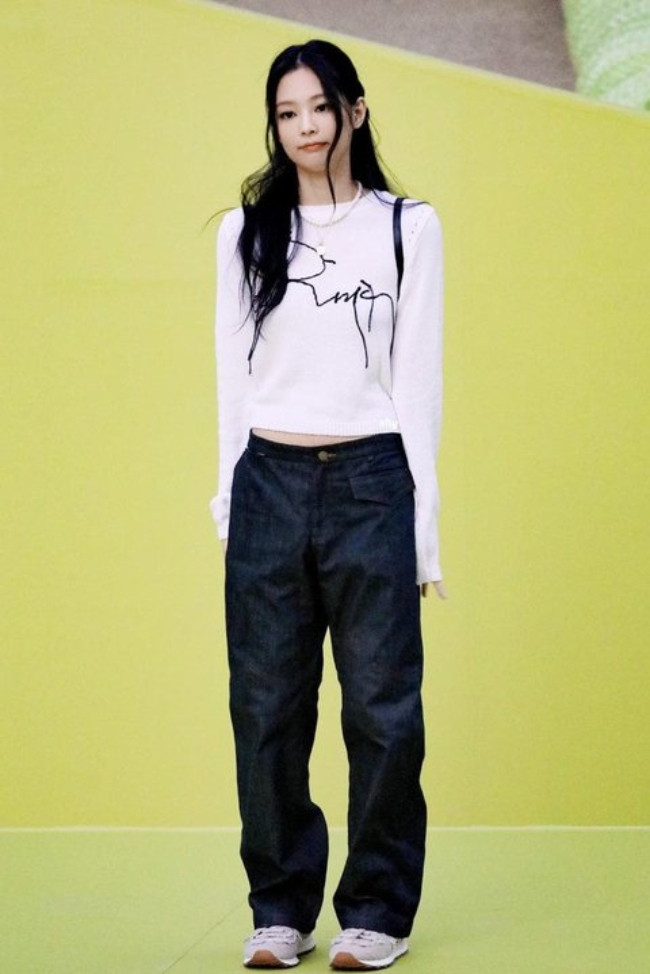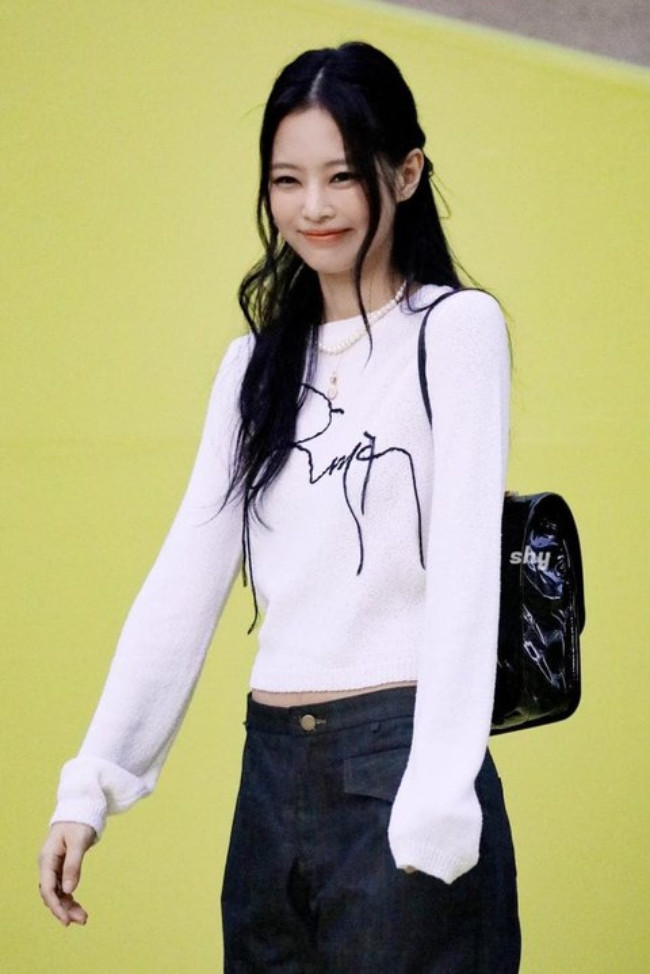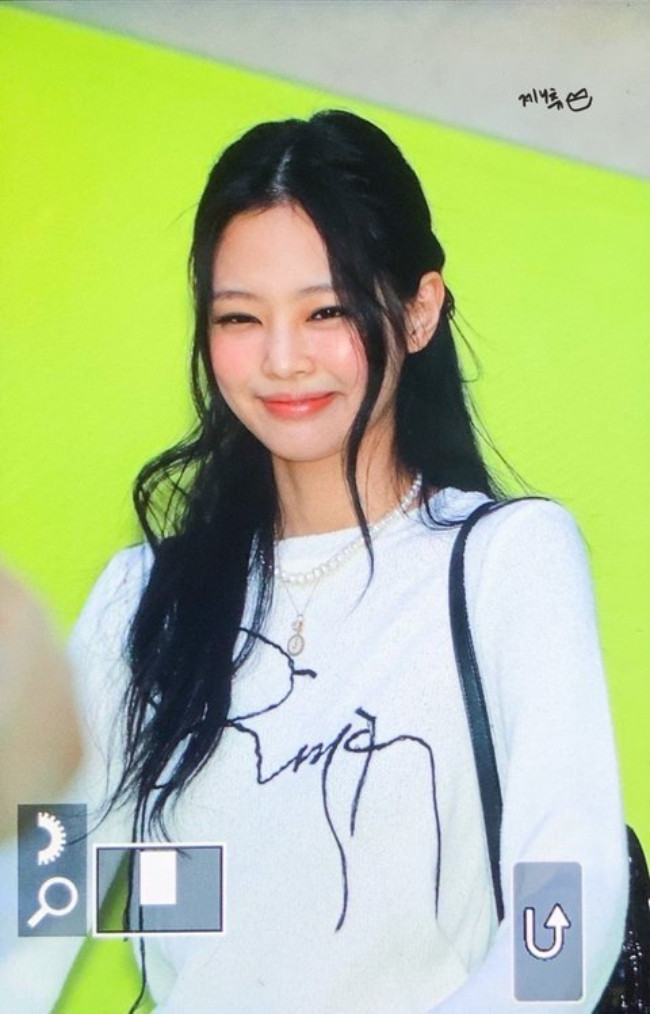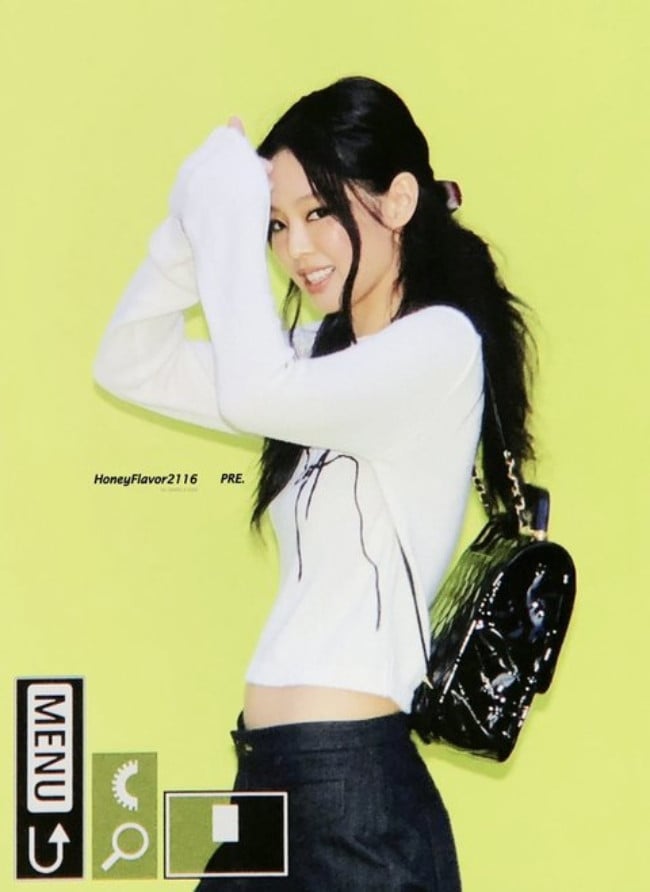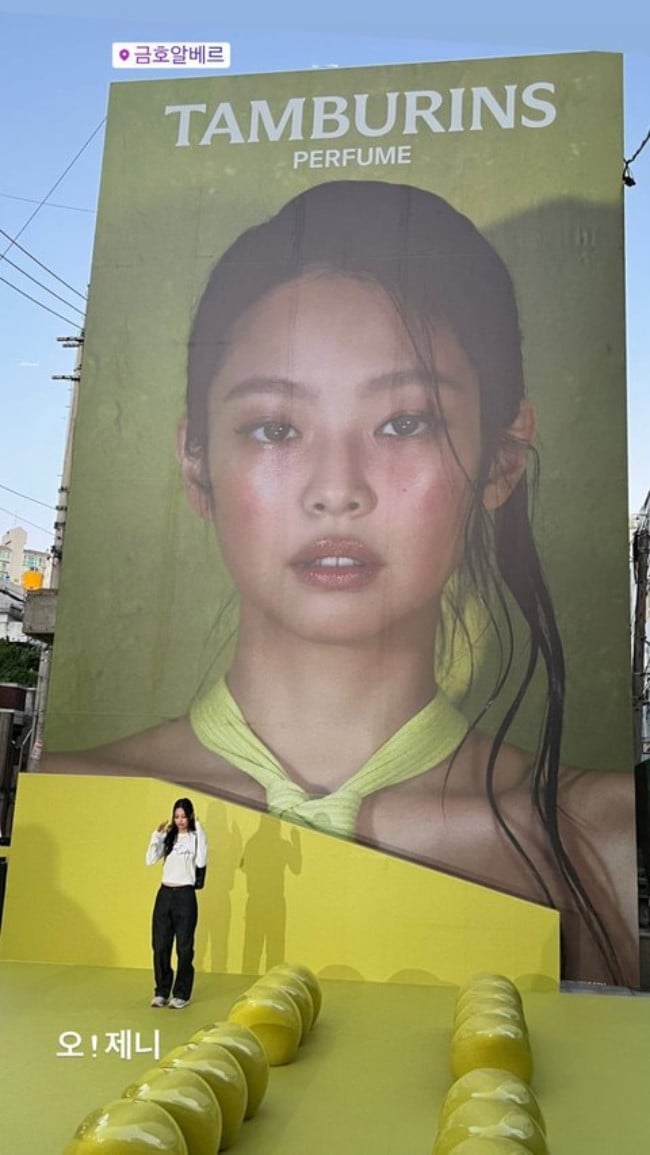 Netizens commented:
"Her colorful makeup is so frickin' pretty. Her lip color is also so pretty TTTT."
"Why is Jennie so pretty lately? I want to date her."
"Jennie looks the best in pearls."
"Her photos look super cute."
"So cute of her to take photos in front of herself."
"Why did she wear such cute clothes?"
"She is so hip. As expected of Jennie."
"Seriously so pretty."