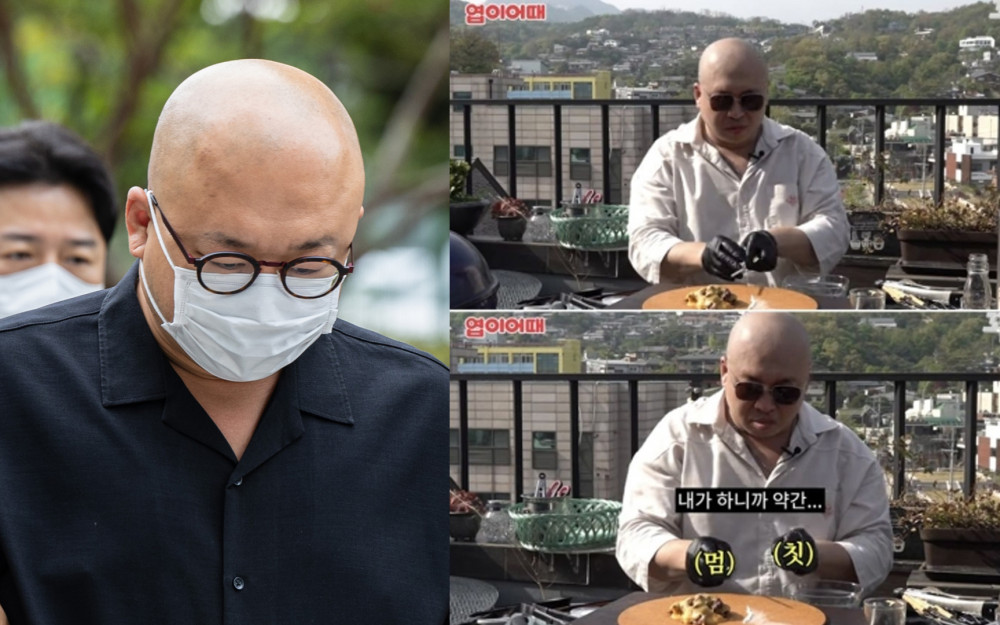 A past YouTube video of Don Spike, who was arrested on drug charges, is being re-visited and seen in a different light after his latest drug controversy.
Don Spike previously appeared on singer Jungyup's YouTube channel in May and spent time cooking some BBQ. The scene that is now controversial is when the two singers finished cooking and went to plate the food.
In the video, Don Spike is seen pouring white salt into a line and shaping it with a straw. At this time, the rapper is seen hesitating as if he had a sudden realization. Then Don Spike says, "When I do this, it looks like something bad..." making a joke about the salt looking like drugs. In response to the joke, singer Jungyup then makes a sniffing gesture as if he is sniffing drugs. At the time, many just thought it was an innocent joke between fellow artists because the YouTube channel also uploaded the subtitle saying, "Report drug use to 1301 (Number for Prosecutor service in Korea)."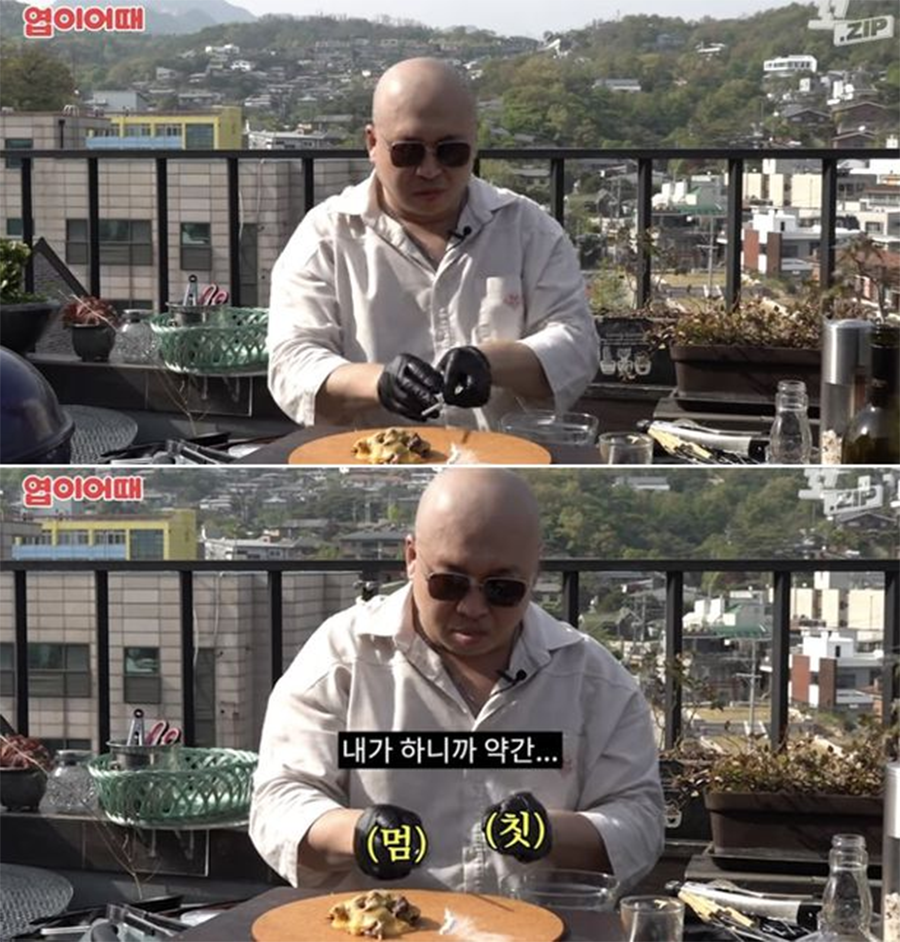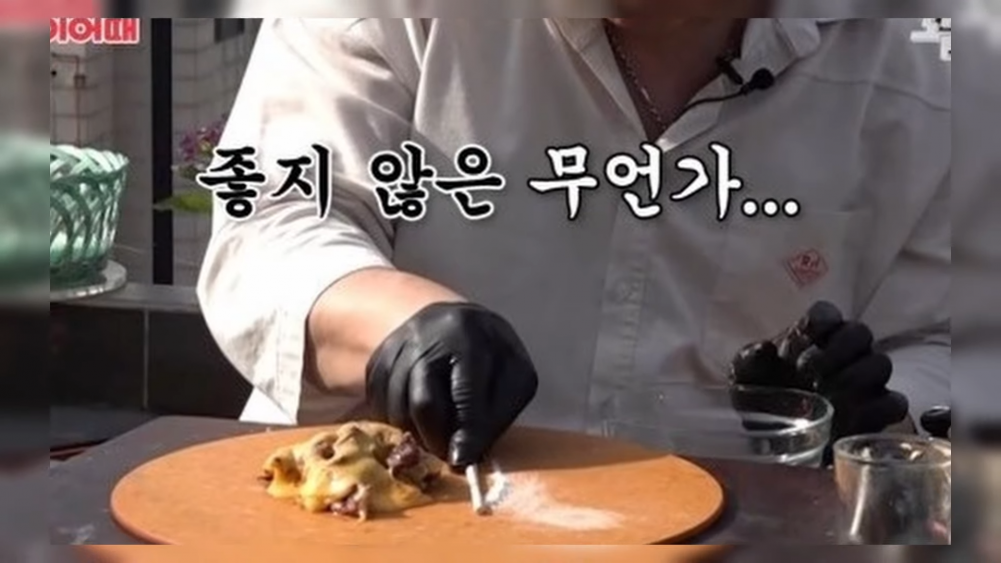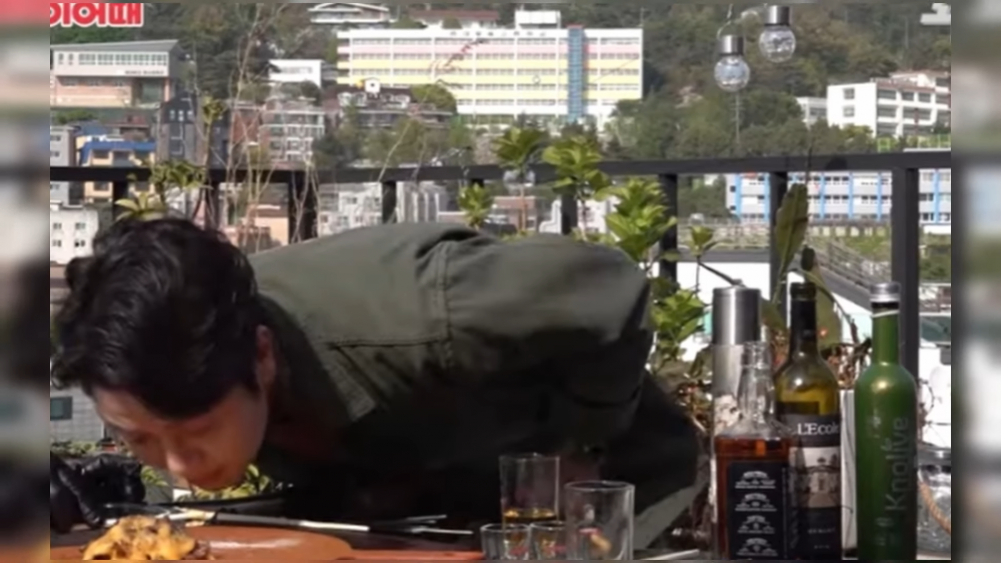 The police arrested Don Spike on September 26 at a hotel in Gangnam, Seoul. Police confiscated 30g of methamphetamine from Don Spike on that day. Considering that a single dose is 0.03 g, the drug amount corresponds to a maximum of 1000 doses. He is suspected of using drugs several times with acquaintances and female receptionists after renting a hotel in the Gangnam area of Seoul since last April.
Meanwhile, the video that has been now taken down was uploaded on May 24 of this year which is the time frame in which Don Spike claims to have started doing drugs. That is why many Korean netizens have left comments in response to the video saying his habits must have subconsciously come out. They wrote, "He must have unknowingly done the gesture out of habit," "I can't believe he made a drug joke when he was actually doing drugs," "I wonder if he thought he wouldn't get caught," and "He was making a fool out of his fans and viewers."