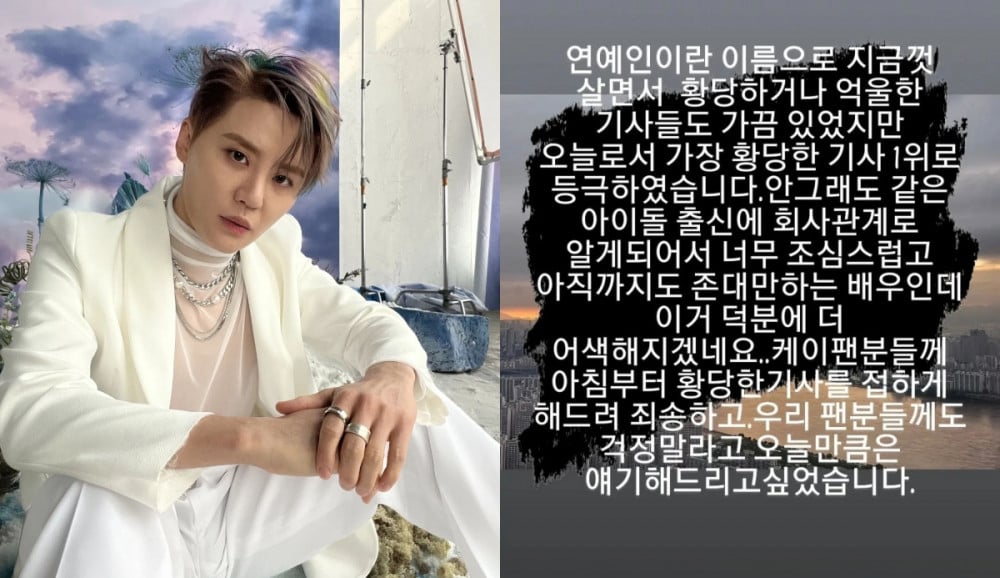 Junsu personally denied his recent dating rumors with former Lovelyz member Kei.
On August 18, Junsu took to his personal Instagram to express his frustration at his recent dating rumors with Lovelyz member Kei, personally denying that they are not in any relationship, other than that of awkward acquaintances.
Junsu wrote the following on his Instagram story:
"While living as a celebrity, there have been several incidents where I was taken aback or unfairly portrayed in articles, but today's article has ranked #1 as the article that took me by the most surprise. [Kei] is an actress who I met through the company and through [our similarities] as previous idols. We were already using formal language and were careful around each other, but thanks to this [dating article], we will likely be even more awkward now. I apologize to Kei's fans for seeing such a ridiculous article since the early morning. I also want to tell my fans to not worry for at least today."