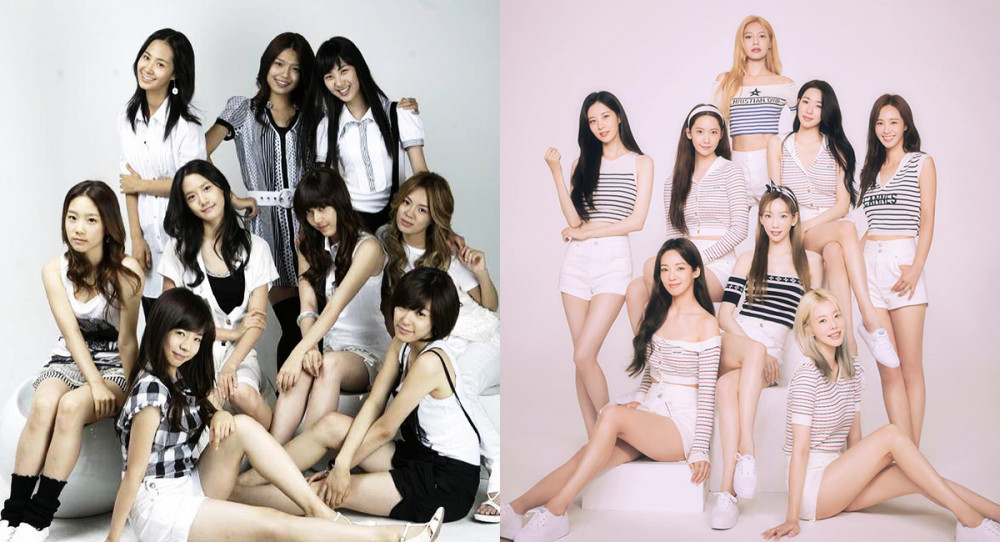 If you're a long-time K-pop fan like I am, there are only a handful of artists that really stand out from the rest. The group known as Girls' Generation is one such artist as they defined a whole new era of K-pop girl groups with their catchy tunes, stylish looks, and charming personalities. They defined a generation, and they're back with the release of their seventh full-length album, 'Forever 1!' When they first debuted, I wondered if a nine-member girl group could really work? Well, they definitely proved any doubters wrong. Their longevity is truly a huge accomplishment in the k-pop world as they celebrate their fifteenth anniversary, as many groups are not able to escape from the "infamous seven-year jinx."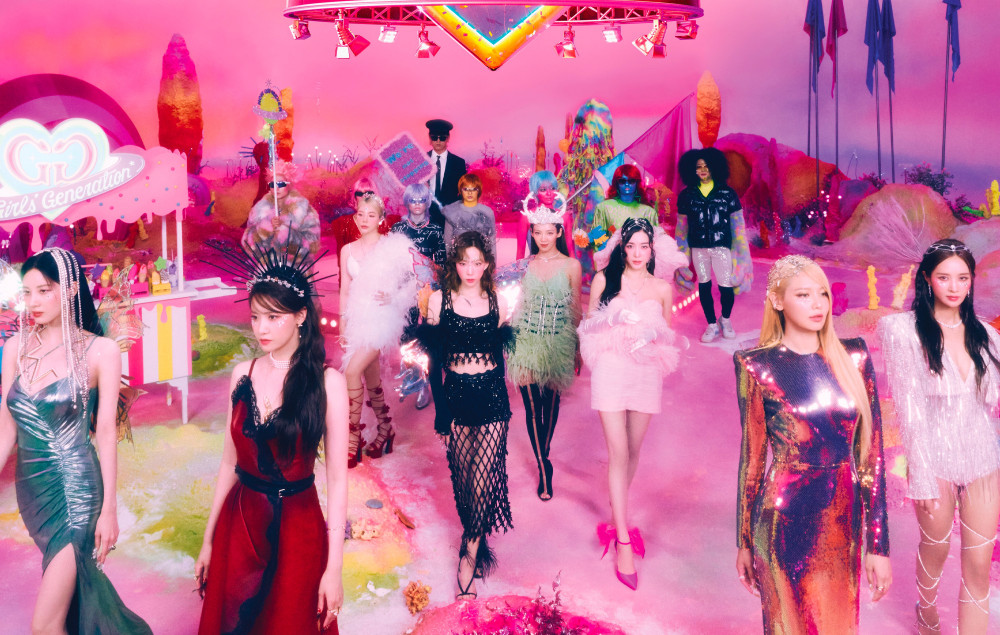 Though they have been focusing more on solo activities in recent years, the girls have promised that they will always be together, and it has been emphasized even more so through this release.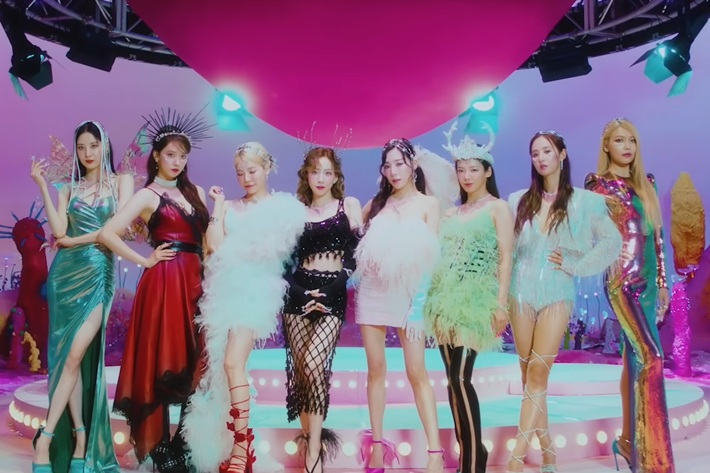 Today, to celebrate this accomplishment, we're going to take a look at some of the songs they've promoted throughout the years, looking year-by-year and their transformation. So let's get your memory gear on and take a trip down memory lane on one of the most influential and successful K-pop groups ever.
2007 - Debut
Girls' Generation made their debut in August of 2007, releasing one of the most influential debut tracks to date, "Into the New World." Watch the video to see how great their live vocals are with absolutely no backtrack. Pure talent!
The same year -- actually just a few months after their debut, they returned with their first full-length album "Girls' Generation." Their title track was a remake of Korean legend Lee Seung Chul's song "Girls' Generation."
2008 - Continued Promotion of First Album
Girls' Generation continued their first album promotions in January of 2008 with their follow-up title track, "Kissing You," portraying a more cute side of the ladies.
They returned in March 2008 with a repackaged version of their first album and promoting their title track of the repackage "Baby Baby."
2009 - Top Tier Status with "Gee" and "Genie"
After nearly a one-year hiatus, the girls made a comeback with their first mini album, "Gee." This song was what propelled the girls to superstardom, as this song was pretty much the anthem of the country in the entire first half of 2009. Earning #1 on Music Bank for nine weeks straight (a record!), this song was what made Sonyeo Sidae, Sonyeo Sidae, as they say.
The ladies returned only a half year later with their second mini album, showcasing a marine look with "Genie." This song became the summer jam of the year, and this performance above actually recorded the highest viewership rating on a music show ever, at a whopping 17.3% rating.
2010 - 2nd Album & Continued Stardom
The fame for these ladies did not stop here as they continued to release good music. In January of 2010, they returned with their second full-length album and released "Oh!" This song also topped the charts, and they were able to hit #1 for five weeks straight on music shows.
The girls returned with the repackage album, showing a darker side of Girls' Generation with their title track, "Run Devil Run." This showed a chic charm of GG that fans weren't able to see before.
In November 2010, GG returned with "Hoot," showing yet another side of GG that had not been shown before. This song, of course, also topped the charts, staying at #1 for consecutive weeks.
2011 - 3rd Album & US Debut
After a year hiatus, GG made a comeback in October of 2011 with their third full-length album, "The Boys." This song was released simultaneously in the States as well, going for a US debut as well. They even made an appearance on the David Letterman show, showcasing the English version of the song!
2012 - Debut of TTS
While there were no full group promotions in 2012, the girls did not leave us hanging as Girls' Generation launched its first unit, "TTS (TaeTiSeo)." TTS debuted in May 2012 with members Taeyeon, Tiffany & Seohyun, and as main vocalists of the group, they were able to boast their great singing skills through the song "Twinkle."
2013 - Fourth Album & New Concept
The entire country of South Korea was in absolute shock when the girls returned on January 1st, 2013, as the first comeback of the year. They came back with "I GOT A BOY," which was a new concept challenge that the girls have never tried before. Result? Another smashing success.
2014 - Mr. Mr & More TTS
The girls came back with another mini album in February of 2014, with their single "Mr. Mr." Their suit look was definitely something that was girl-crush worthy, and it definitely portrayed a more mature concept for GG.
While members started focusing on their own solo activities, TTS returned with their full-length album and their title track, "Holler." While people thought TTS was a one-time project, it was great to see this sub-unit come back after over two years!
Departure of Jessica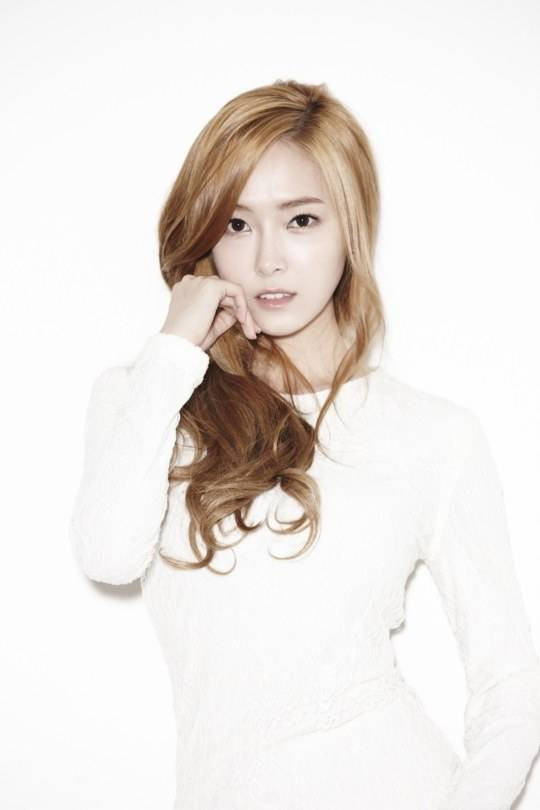 In September of 2014, Jessica sadly departed the group. I won't go into details here, but this was one of the major stories in K-pop that year.
2015 - Party, Lion Heart & Dear Santa
Despite the departure of Jessica, 2015 was another great year for GG as fans got to see two full-group promotions for the first time since 2010. The girls returned with a summer song (the first since Genie!), "Party," which was a pre-release for their fifth full-length album. The streets were filled with "Party" in Korea, and fans were already excited that there would be another comeback coming their way.
The ladies returned merely one month after "Party" with their fifth full-length album and title track "Lion Heart." Despite being in the industry for over eight years, this song once again topped the charts and truly showed GG are no longer girls, but they are now mature women. The opening line for Taeyeon is still unforgettable.
Just when we thought this was all for GG in 2015 (and we can't forget Taeyeon's solo debut as well), TTS came back for a Christmas special album as well that jingled the streets! This song is still such a bop to listen to when it turns into the holiday season!
2016 - 0805
While 2016 was a year to focus more on solo activities, GG kept fans happy by releasing their ninth-anniversary fan song "0805," which was released on August 5th, 2016. There weren't any promotions for this song specifically, but it was nice to see a single release for fans.
2017 - TEN-YEAR ANNIVERSARY
GG hit their ten-year anniversary in 2017, a huge accomplishment, and they were able to release their sixth full-length album, "HOLIDAY." This was especially meaningful as it was the last album for some of the members before departing to their new agency to explore more for their careers.
2018 - Oh! GG
The five members who remained in SM (Taeyeon, Yoona, Yuri, Hyoyeon & Sunny) released a unit single, "Lil' Touch," in 2018 and even released a music video! This song did not have any official promotions, but it was still nice to see a song by GG.
2022 - 15 Year Legacy & FOREVER 1
After a four-year hiatus and a shift to full-blown solo activities, the girls returned for their fifteenth anniversary and their seventh full-length album (what an accomplishment!). This album is especially meaningful as they've truly made the impossible... POSSIBLE. The girls stated that they were nervous preparing for this album, but they had so much fun, and they're more excited for the years to come.
All eight of these ladies are blooming in their solo careers. Whether it be singing, modeling, acting, or DJ-ing, they are absolutely killing it. SONE's and Koreans, in general, are so happy that GG was able to return this summer, and we're truly excited for all the years to come -- What was your favorite GG song? Let us know your favorite GG era in the comments below!