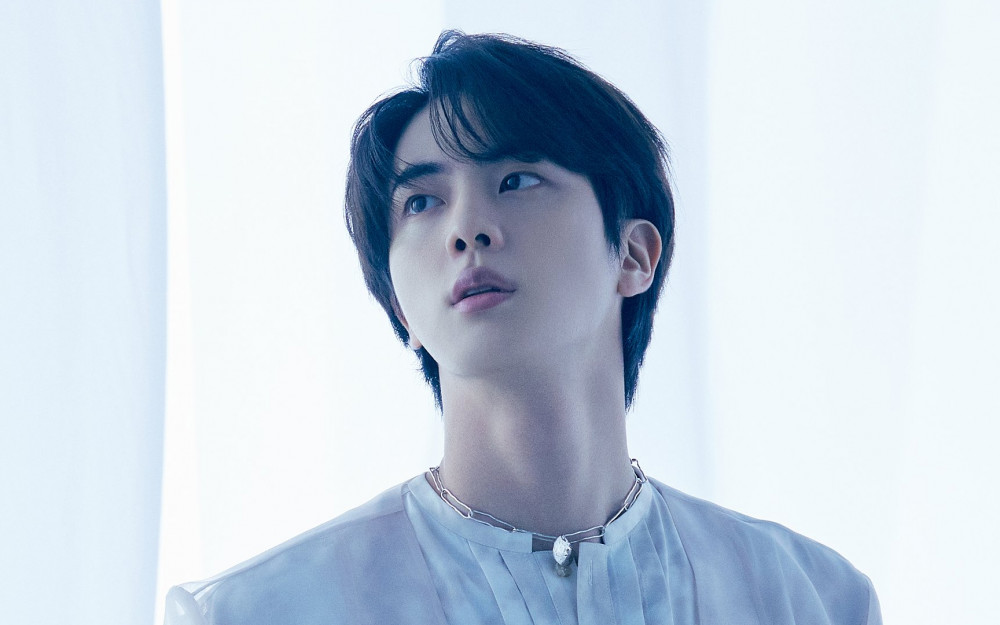 A resume is something that is crucial in getting a job. Having an impressive resume with a lot of experience or impactful achievements is key in order to getting that job you desire.
However, if you're a global star, it really doesn't matter much. BTS member Jin recently revealed his resume, which was quite interesting and amusing.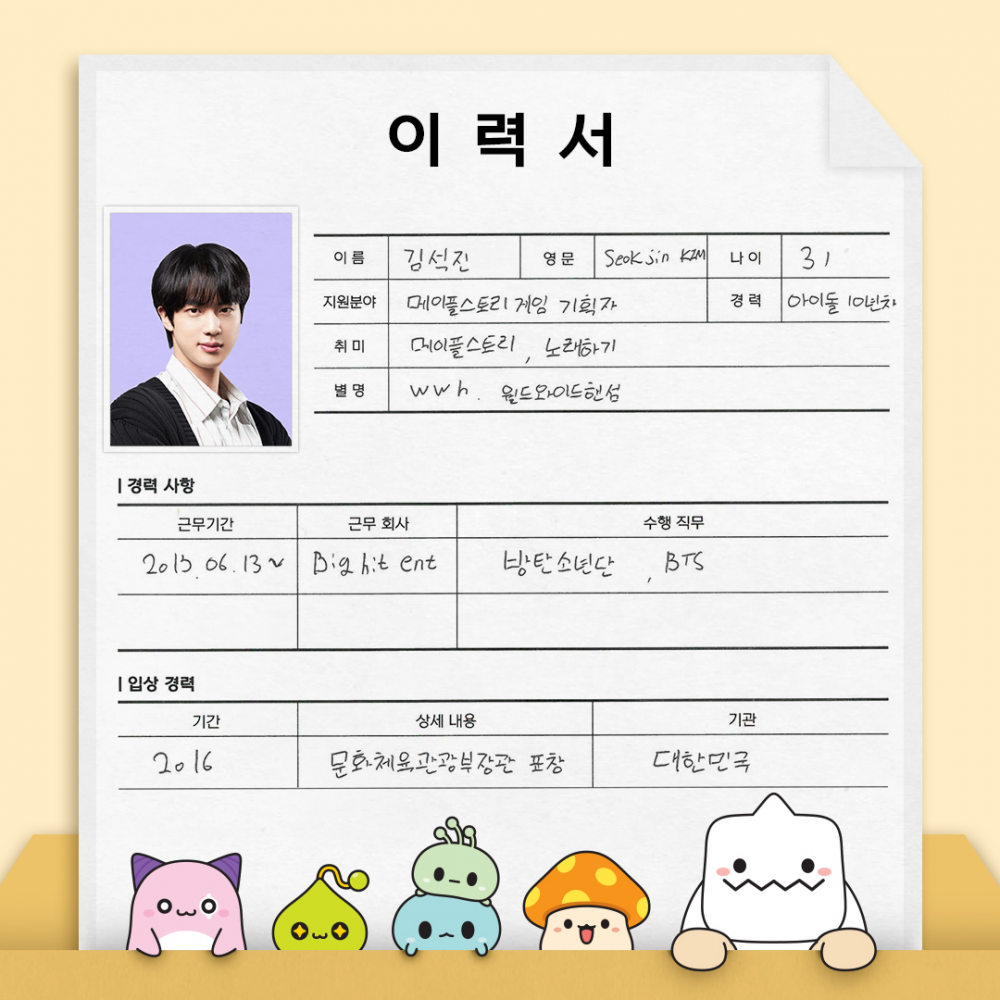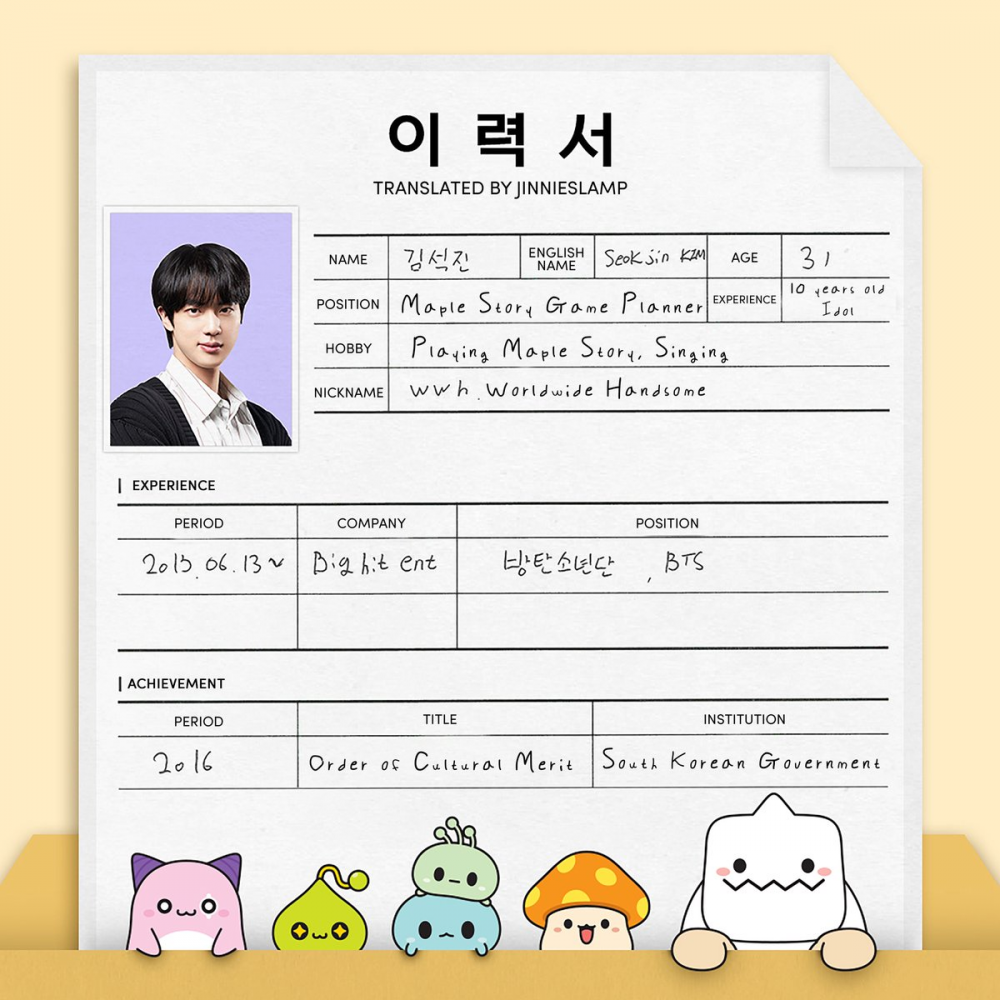 Although the resume was not filled with much information, fans were already impressed with Jin's experience and his award history list.
Jin has been part of the global K-pop group BTS since 2013 and has been continuing to be an idol for nearly ten years. He also included that his nickname was "Worldwide Handsome," and he was given the Korean Popular Culture and Arts Awards by the Minister of Culture, Sports and Tourism Commendation in 2016.
This is impressive to many fans because they are all aware Jin would be able to fill dozens of pages on his resume with awards as a BTS member.
Netizens commented, "He's so modest lol, he could have put in all the Daesangs and grand prizes he won," "He's so chill about his achievements," "Look at his award history, so awesome," "He's so cute," "Wow, his award history," "He was given his award by the Republic of Korea, lol," "His experience - ten years of being an idol, lol," "It's cute and cool at the same time," "BTS received hundreds of awards so that's why his resume has so much swag even though he didn't write all of them down."