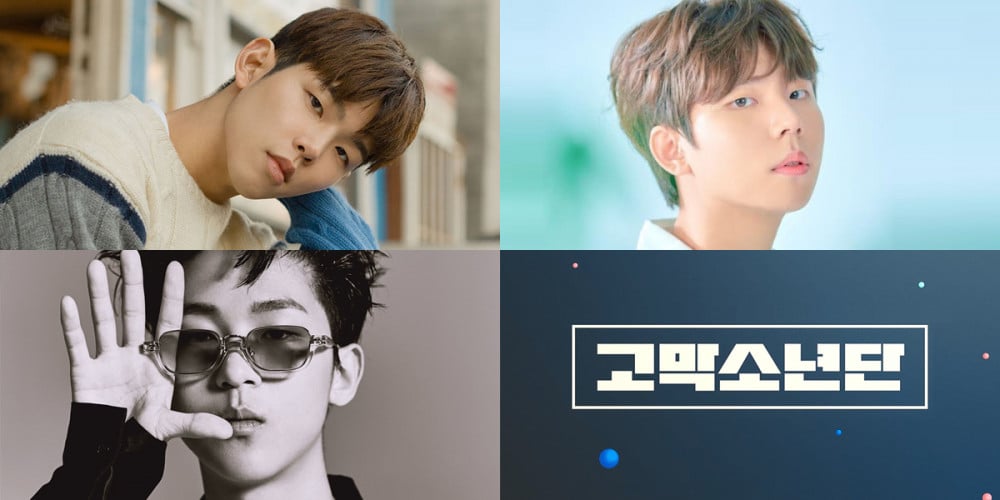 The identities of the 5 veiled artists who will be forming a project K-Pop group, the 'Gomak Boys', have been revealed.
According to media outlet reports on August 19, singers Paul Kim, Jung Seung Hwan, Kim Min Suk (Melomance), Big Naughty, and Ha Hyun Sang (Hoppípolla) are the veiled "gomak" (고막 or go-mak meaning "eardrum") boyfriends who have decided to take on a new challenge through 'Gomak Boys'.
Kakao TV's new original reality series 'Gomak Boys' follows 5 musicians on their journey as they form a project team, aiming to become a unique, one-of-a-kind K-Pop group. Made up of 5 members whose musical talents at least are guaranteed, the 'Gomak Boys' will themselves to the test to see if their music can also capture the hearts of global K-Pop fans.
From chart toppers like Paul Kim, Jung Seung Hwan and Kim Min Suk to 'Show Me The Money' star Big Naughty and 'Super Band' star Ha Hyun Sang, what do you think of the member lineup of the upcoming project group 'Gomak Boys'?