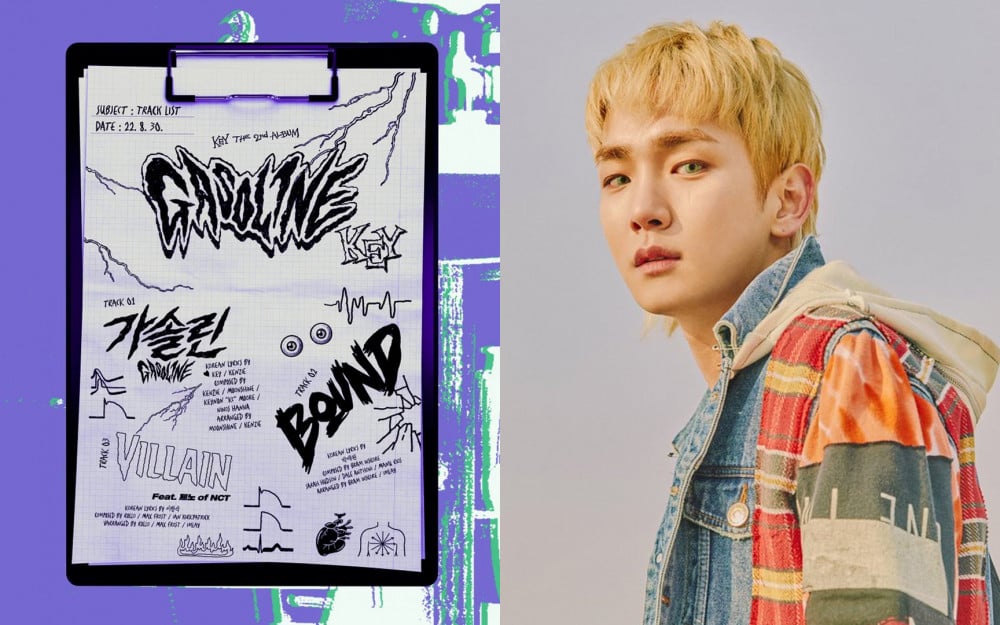 SHINee's Key is gearing up for his comeback with his 2nd album 'Gasoline.'

The singer has been releasing various teaser content, such as mood samplers and teaser posters showing the chilling vibe of Halloween that will bring the cold air to the hot summer.
On August 18 at midnight KST, Key released the tracklist for his upcoming album and revealed all the titles of the tracks in a fun doodle design. The album will include a total of 11 tracks - "Gasoline", "Bound", "Villain", "Burn", "Guilty Pleasure", "G.O.A.T", "I Can't Sleep", "Ain't Gonna Dance", "Another Life", "Delight", and "Proud".

Meanwhile, Key will continue to prepare with various teasers until the release of his second album, 'Gasoline' on August 30 KST.