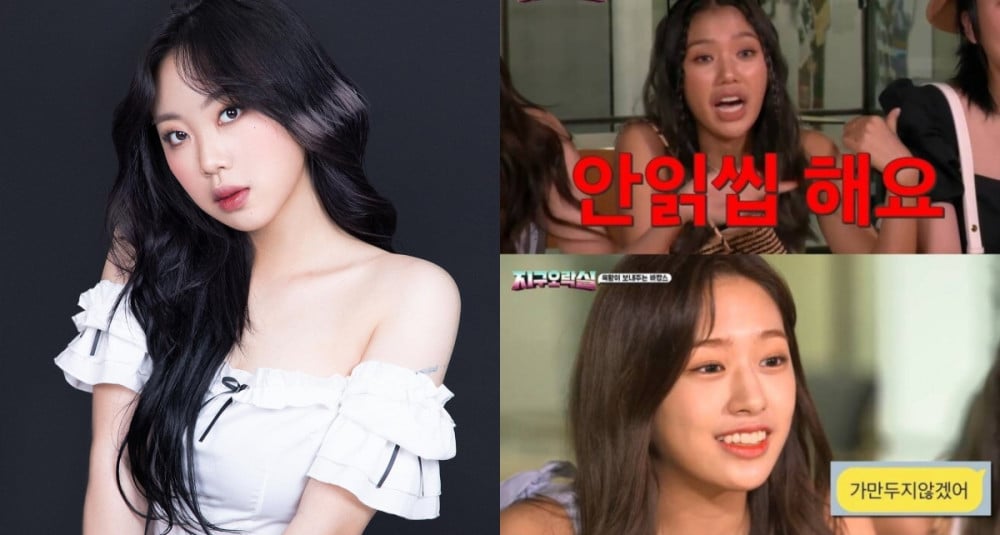 Rapper Lee Young Ji was teased by her 'Earth Arcade' cast members for being a "completely different person off-camera".
On the August 26 broadcast of tvN's variety show 'Earth Arcade', cast members Lee Eun Ji, Oh My Girl's Mimi, Lee Young Ji, and IVE's Yujin headed to Gangwon-do for a mini vacation. While the members shared updates on their lives, Lee Eun Ji suddenly commented, "I really felt that Lee Young Ji is a celebrity. She's so different from when she puts on a microphone and when she messages us."
Lee Eun Ji continued, "On Kakao Talk, she's like Cheonghak-dong (a village located on the Jirisan Mountains, one of few areas left untouched throughout Korea's history). She's so polite. Young Ji once came to watch 'Comedy Big League' and I asked her 'do you want to grab a drink after I finish [filming]?' But she told me 'unnie, I'm so sorry but I have another filming schedule so can we push it back to another date?' I was shocked at how polite she was." Hearing this, Lee Young Ji became embarrassed and stated, "That is my trade secret!"
IVE's Yujin and Oh My Girl's Mimi then jumped in to playfully expose Lee Young Ji by stating, "[Lee Young Ji] leaves our messages unread and doesn't reply." Mimi drew laughter when she added, "Leaving us unread and not replying is NO manners. So rude!"