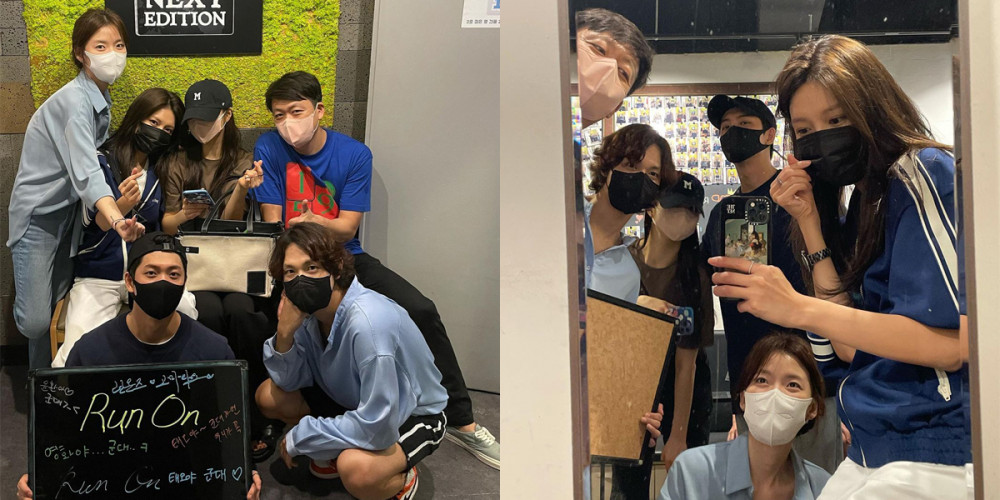 Actor Kang Tae Oh received an affectionate send-off from the cast and crew of JTBC's 'Run On'!
On August 27, Kang Tae Oh shared photos from a reunion gathering with his former co-stars of 'Run On' including Lim Siwan, Shin Se Kyung, Girls' Generation's Sooyoung, as well as the drama's director and scriptwriter.
In particular, Kang Tae Oh held up a board filled with incomplete(?) messages from the crew of 'Run On', wishing the actor a safe time during his mandatory military service. Some of the messages read, "Younghwa... the military.. keke", "Tae Oh~ If you go the the army, we will definitely", and "Run On, Tae Oh, to the military (heart)".
Kang Tae Oh, who most recently garnered immense popularity for his role in the ENA drama 'Extraordinary Attorney Woo', will be enlisting for his mandatory military service duties some time this fall.