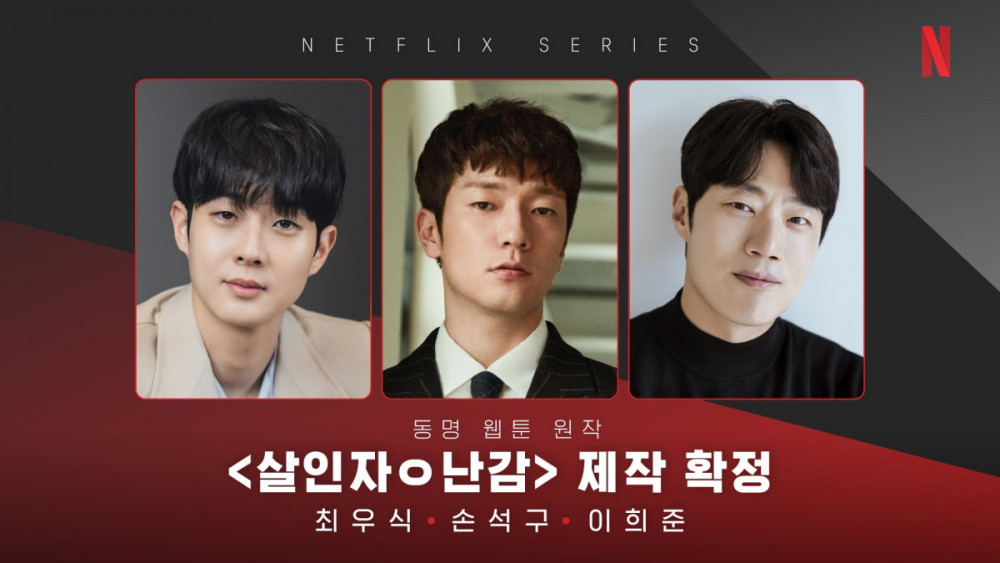 Choi Woo Sik, Son Suk Ku, and Lee Hee Joon are starring in the upcoming thriller drama 'Murder DIEary'.

Based on the webtoon of the same name, Netflix's 'Murder DIEary' is a dark comedy thriller following a man who accidentally kills a serial killer and a police detective. Director Lee Chang Hee, who was behind the drama 'Strangers from Hell' and the movie 'The Vanished', is heading the drama.

Choi Woo Sik is taking on the role of Lee Tang, a college student who's able to spot evil people, Son Suk Ku is playing detective Jang Nan Gam, and Lee Hee Joon is starring in the role of former detective Song Chon.

Do you plan to watch 'Murder DIEary'?