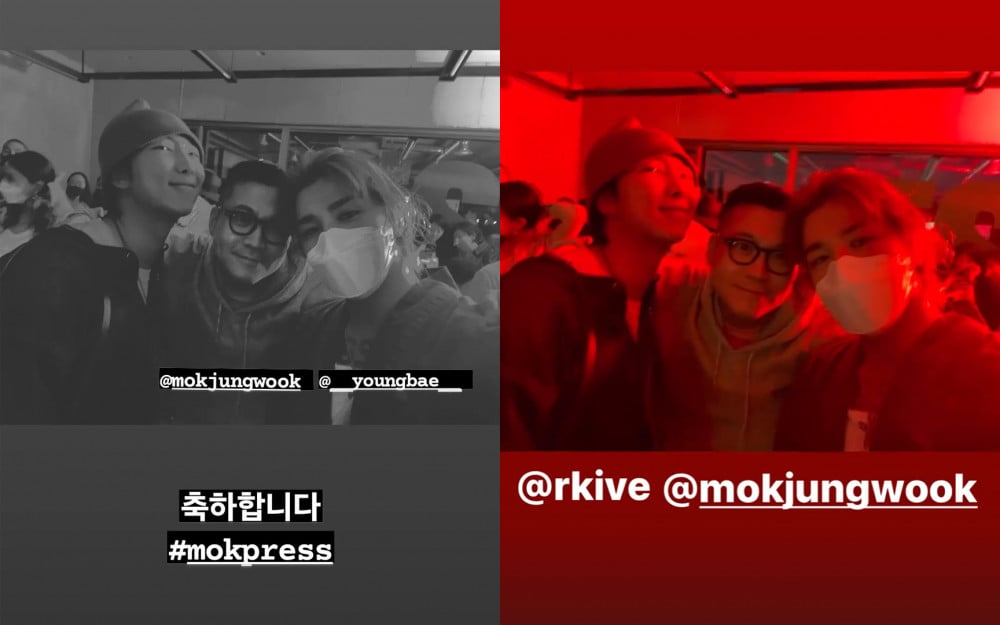 Just a few days ago, the publication company Mok Press released a photography book that includes photos of Taeyang and held a publication party to which many celebrities were invited.
BTS's RM was also invited to the event, where he was able to meet Taeyang. The two top idols took photos with each other and shared them on social media to the delight of their fans.
Fans were ecstatic to see the interaction and shared the video and photo on Twitter to share the excitement with others.