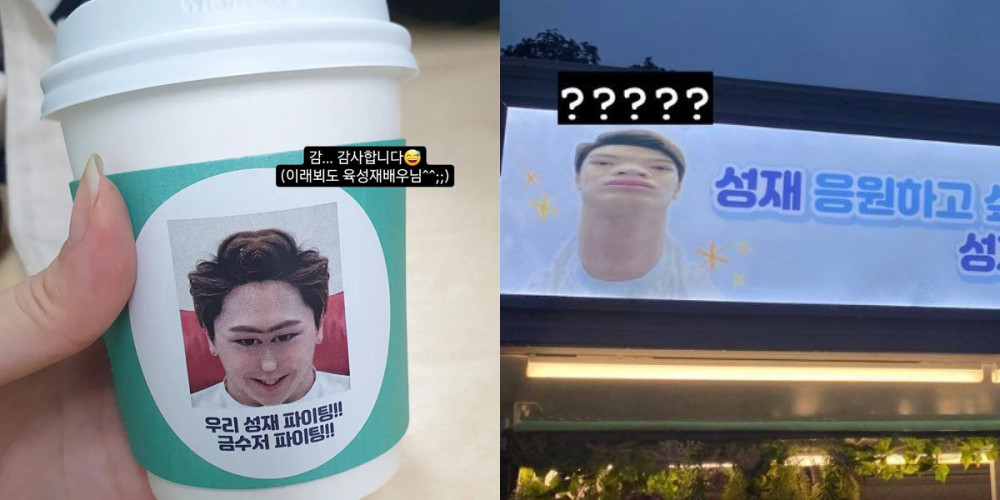 It looks like BTOB's Sungjae is receiving plenty of love(?) from his fellow group members!
Recently, it was revealed that a BTOB member sent over a beverage cart to the filming set of MBC's new drama series, 'Gold Spoon', starring Sungjae as the male lead.
The head banner above the beverage cart, cheering on Sungjae and the crew of 'Gold Spoon', read, "I have been waiting so long that my neck was about to fall off for a chance to cheer on Sungjae! Please regard our Sungjae fondly!"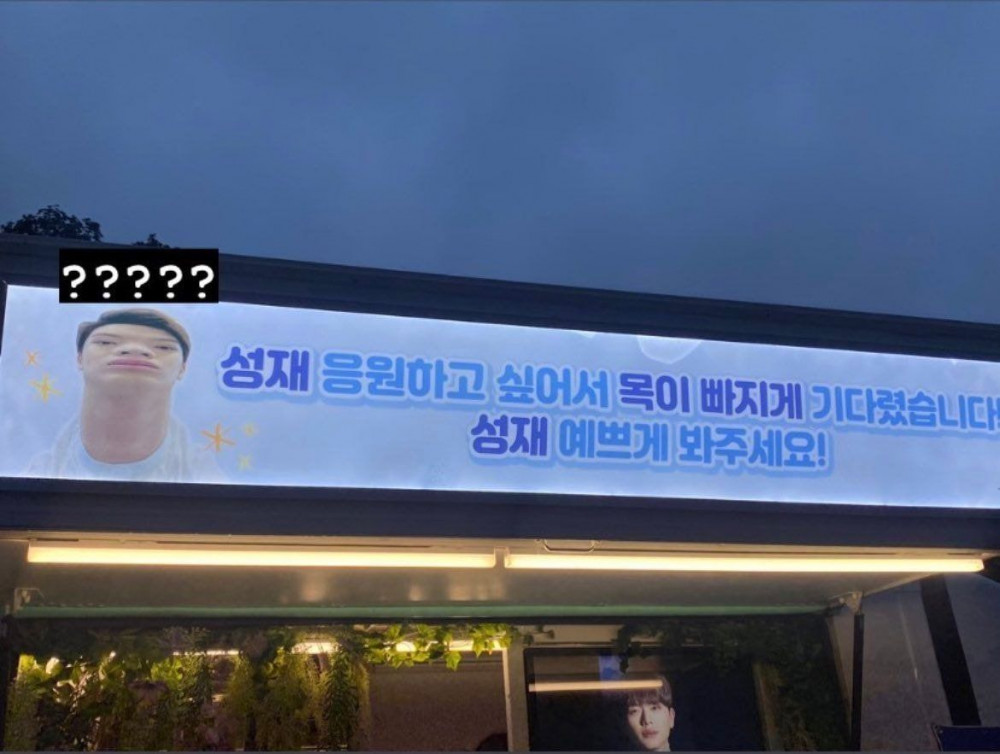 The cup sleeve design was full of love as well.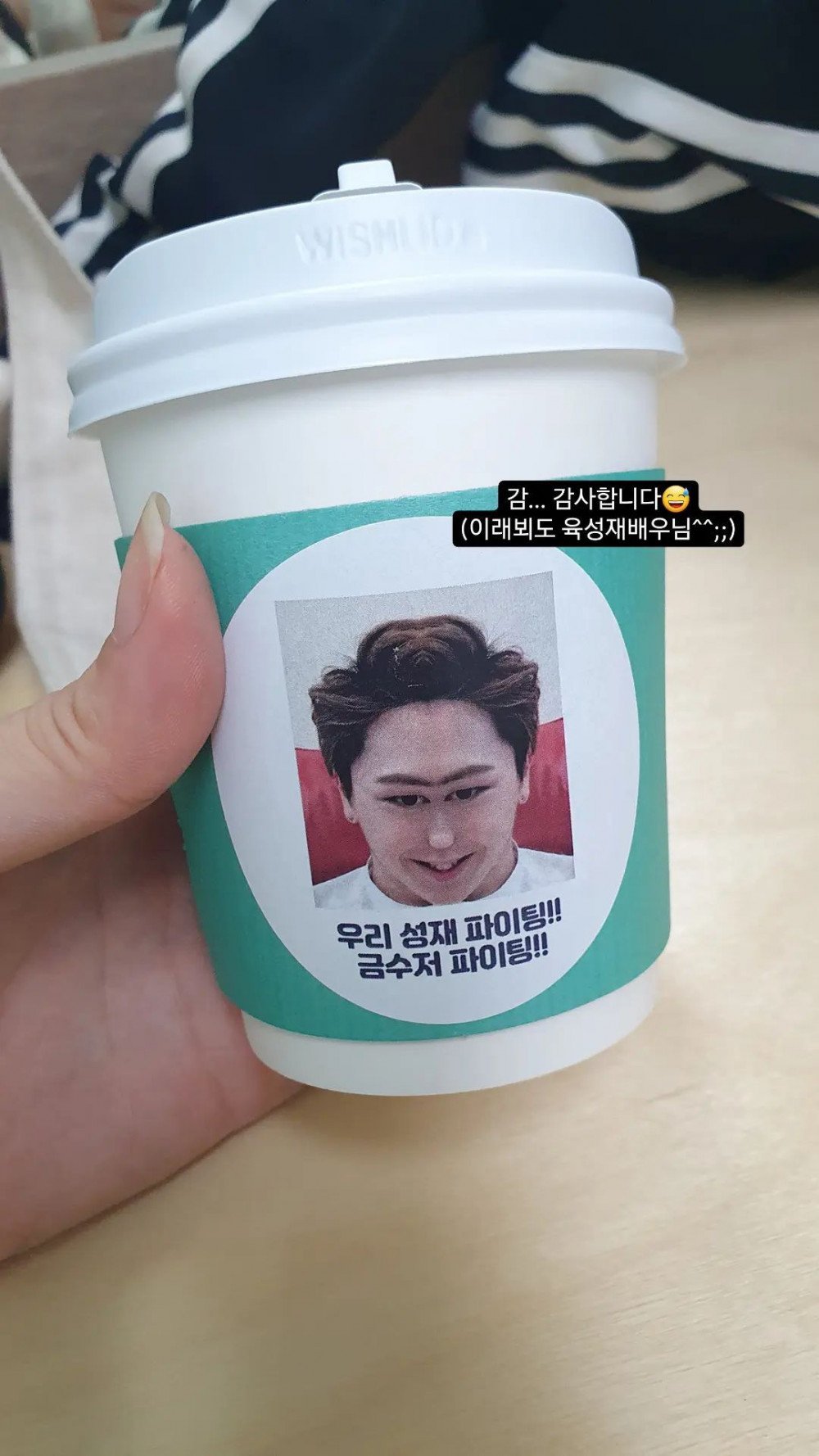 So which BTOB member came up with this brilliant cart idea? BTOB's third oldest hyung, Changsub!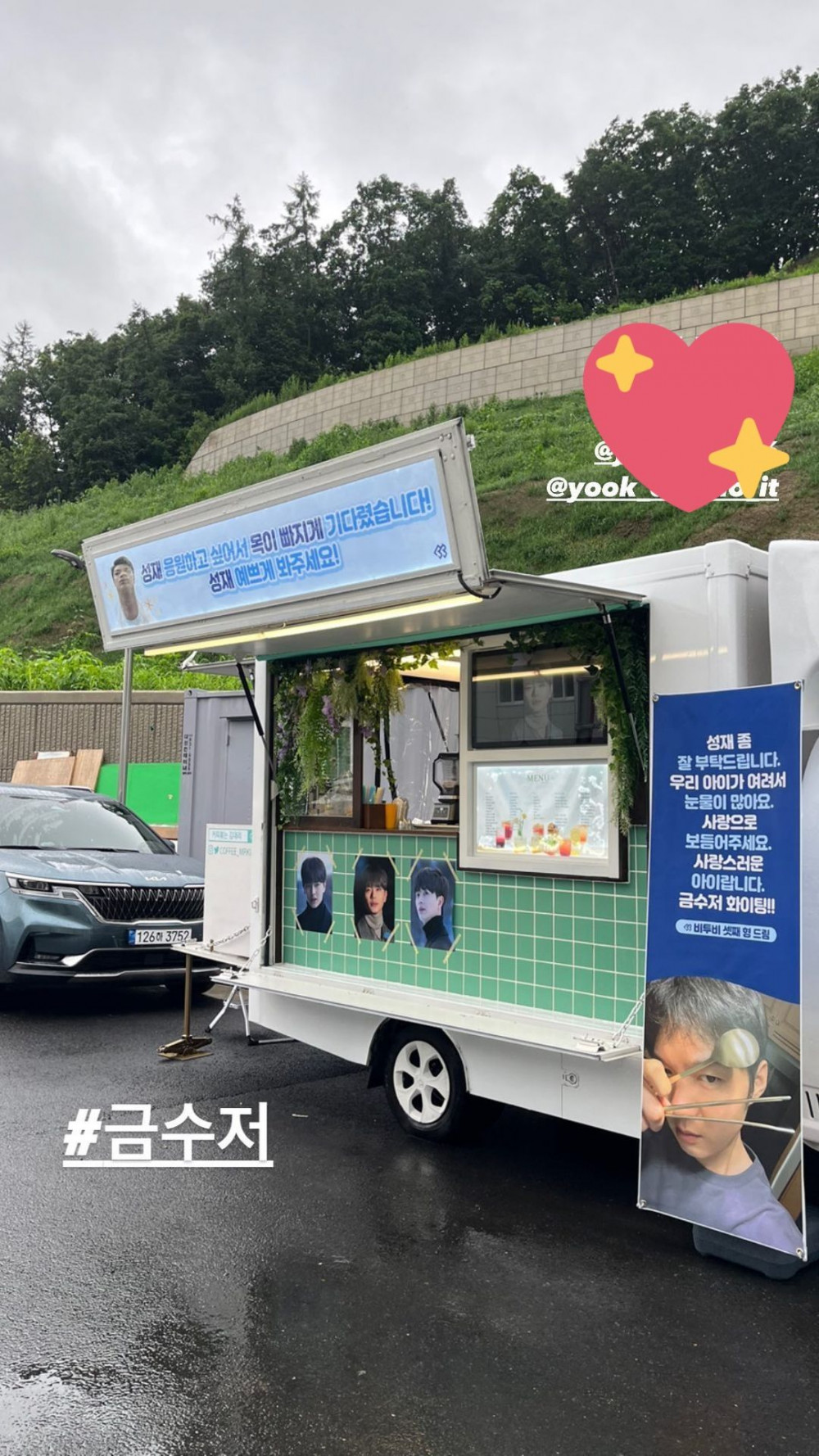 And of course, all of the BTOB members together also sent a beverage cart and used a "legendary" photo of Sungjae for the side banner... Sungjae at age 18 during BTOB's debut showcase!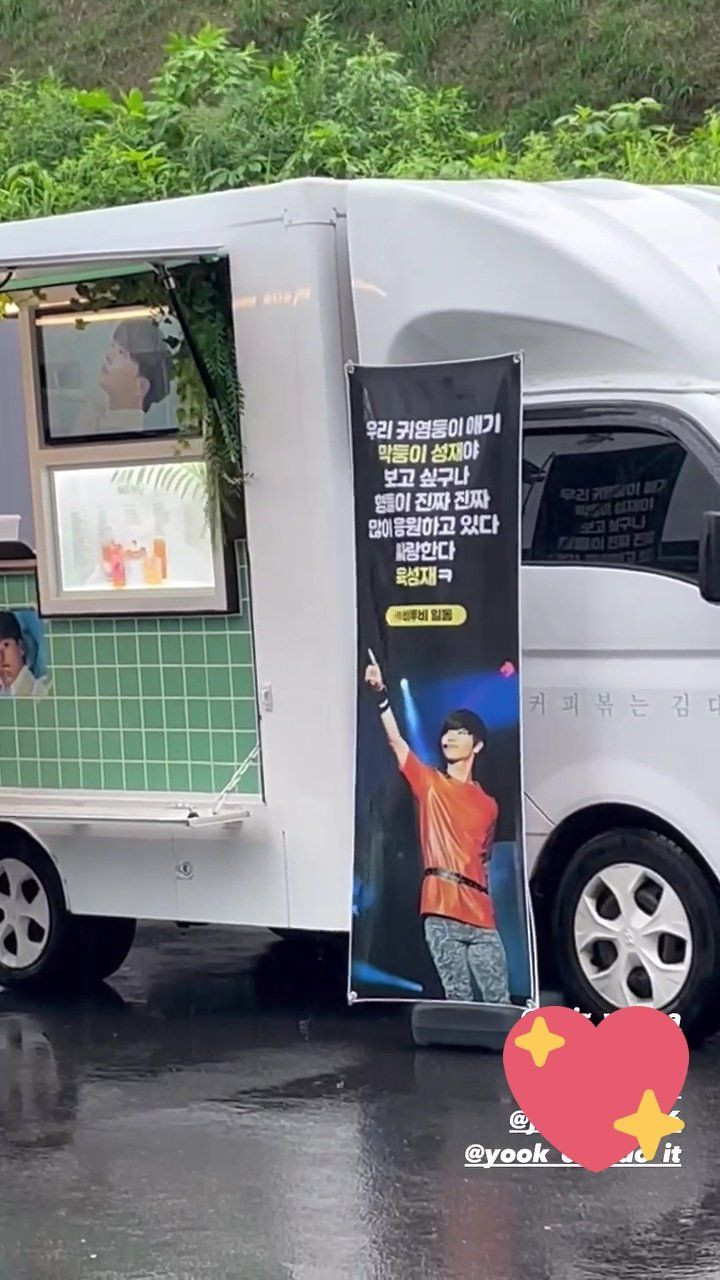 Meanwhile, MBC's 'Gold Spoon' starring BTOB's Sungjae is scheduled to premiere in September of this year.