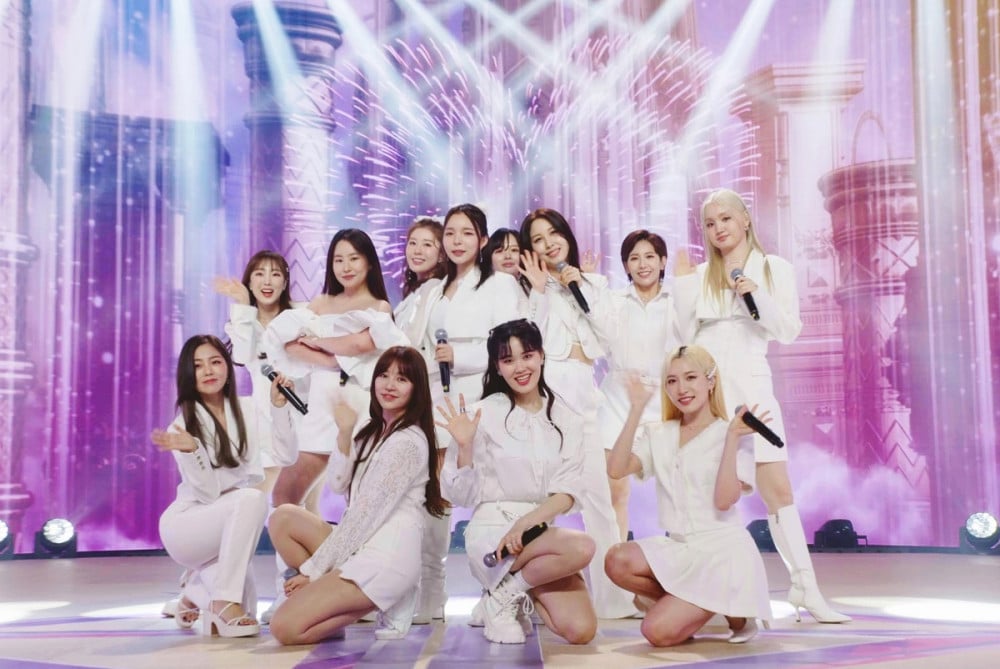 WSG Wannabe's tracks have topped the domestic music charts.
On the July 14 KST YouTube live broadcast of MBC's 'Hangout With You', WSG Wannabe, the female project group formed in the variety show, gathered together to discuss the release of their debut tracks. The sub-group Gaya-G's track "At That Moment" ranked #1 on music charts, the sub-group 4FIRE's track "I Missed You" ranked #2, and Oh-Ah-Siso's track "Clink Clink" is quickly climbing the charts as well.
On this day, MC Yoo Jae Suk stated, "We created this space to relay our gratitude." He continued, "Including all staff members, music composers, and lyricists, thank you to Yaongyi and Jun Hyun Moo for designing the posters. All of you are the ones who made this miracle possible, so we thank you so much. We wondered whether this would be possible, but a miracle happened."
All the WSG Wannabe members expressed their gratitude and happiness, with Gaya-G member Lee Bo Ram stating, "I thought this was the end, but thank you for helping this become a beginning."
Have you listened to the WSG Wannabe tracks yet?