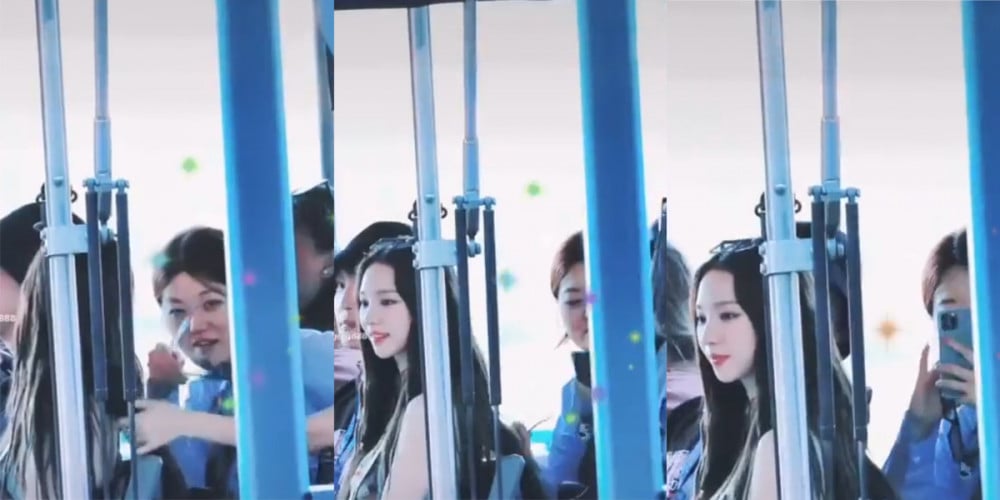 Netizens were confused and concerned by the actions of aespa's manager, after spotting a fan in the distance secretly filming Karina.
Below, you can see aespa's manager, who previously made an appearance on MBC's 'Point of Omniscient Interference', sitting behind Karina.
First, with her glasses, the manager points into the camera lens of a fan who seems to be filming Karina when filming is not allowed.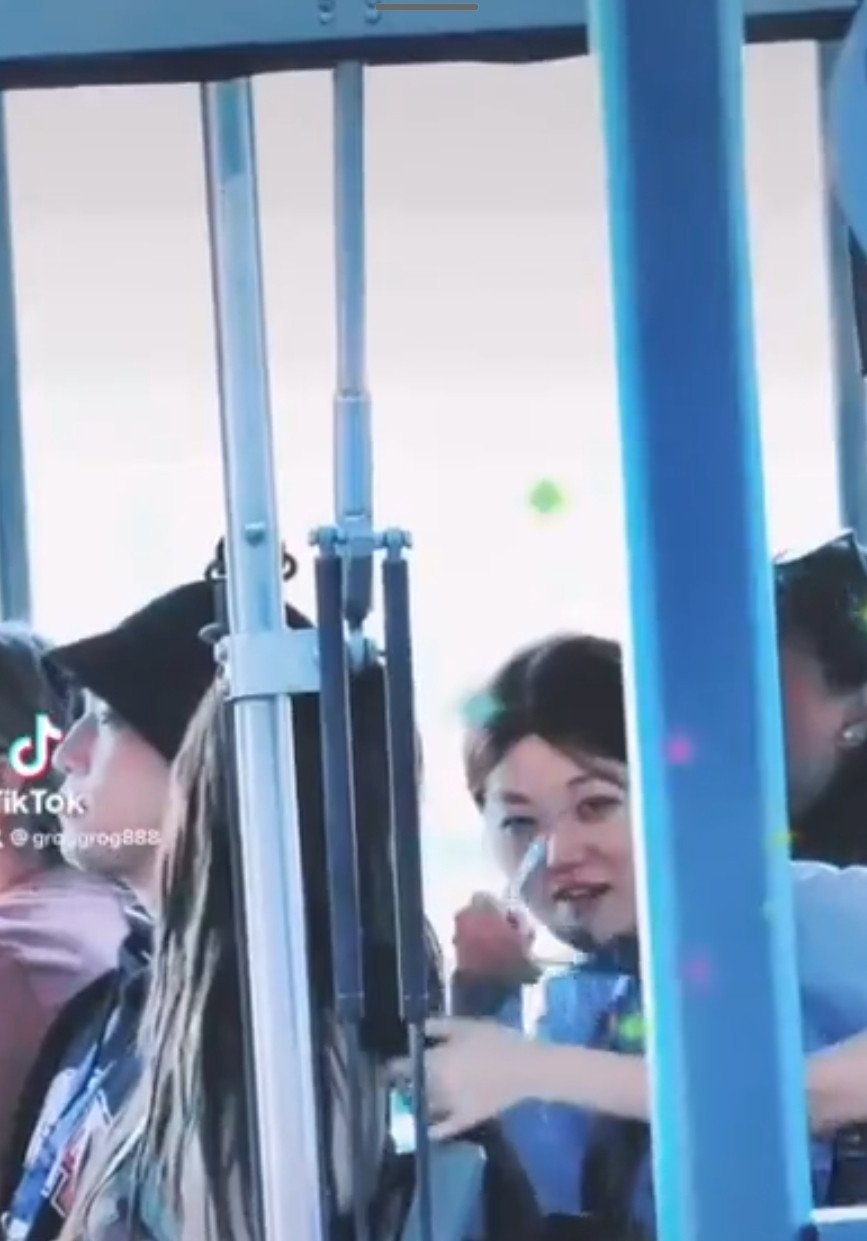 The manager then takes her phone out.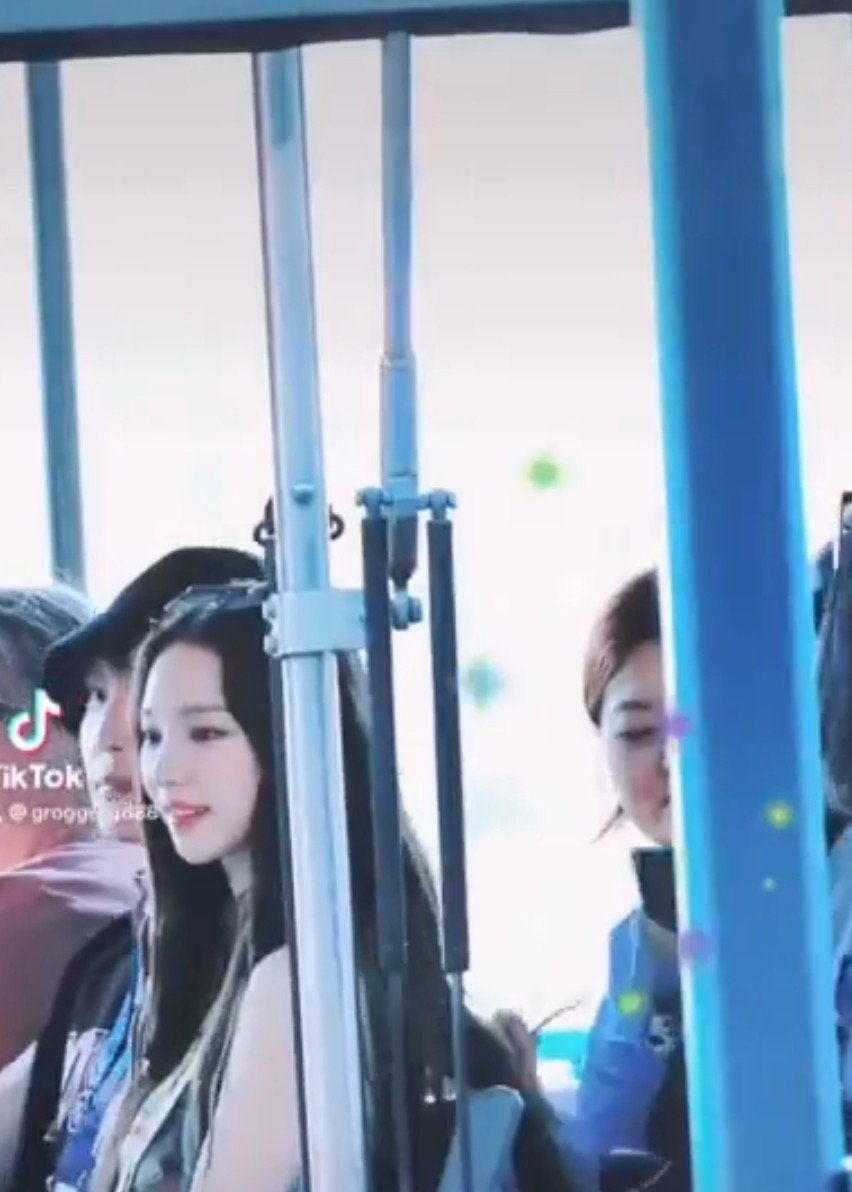 And takes a photo of the fan.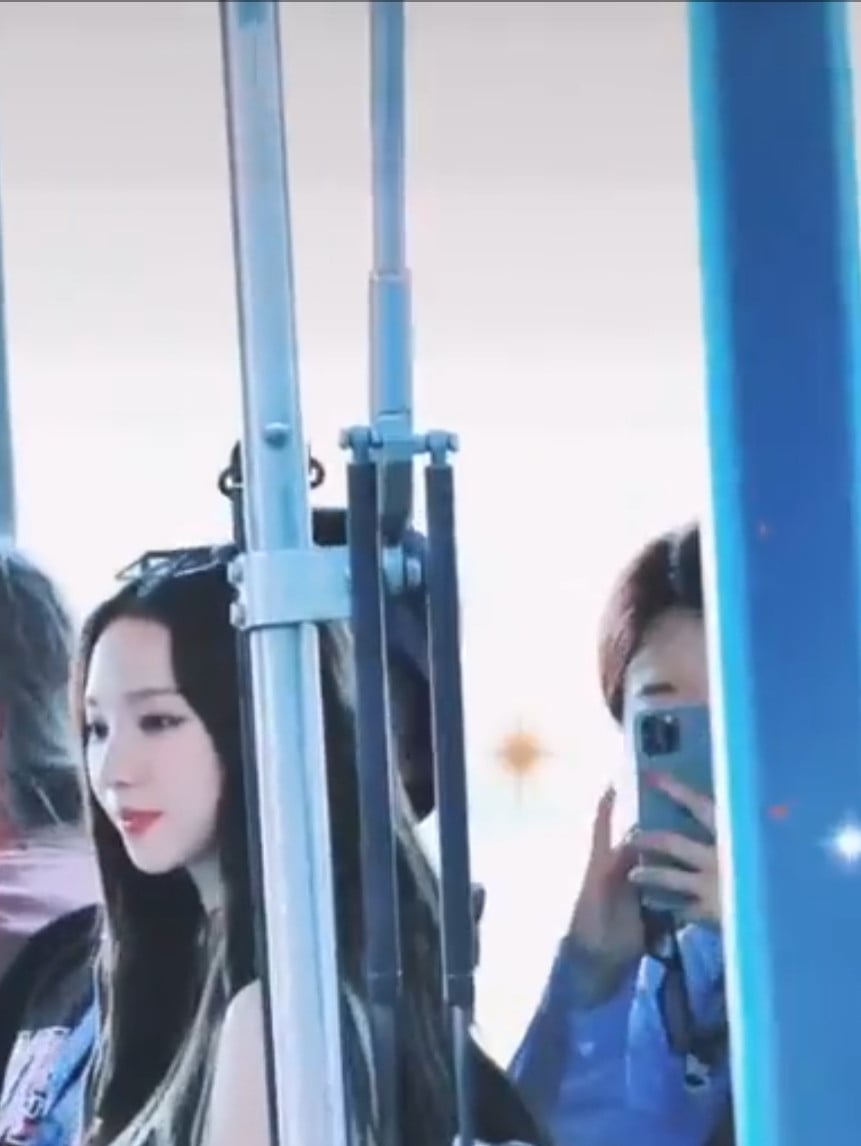 Next, the manager seemingly uses her fingers to zoom in on the photo of the fan(s).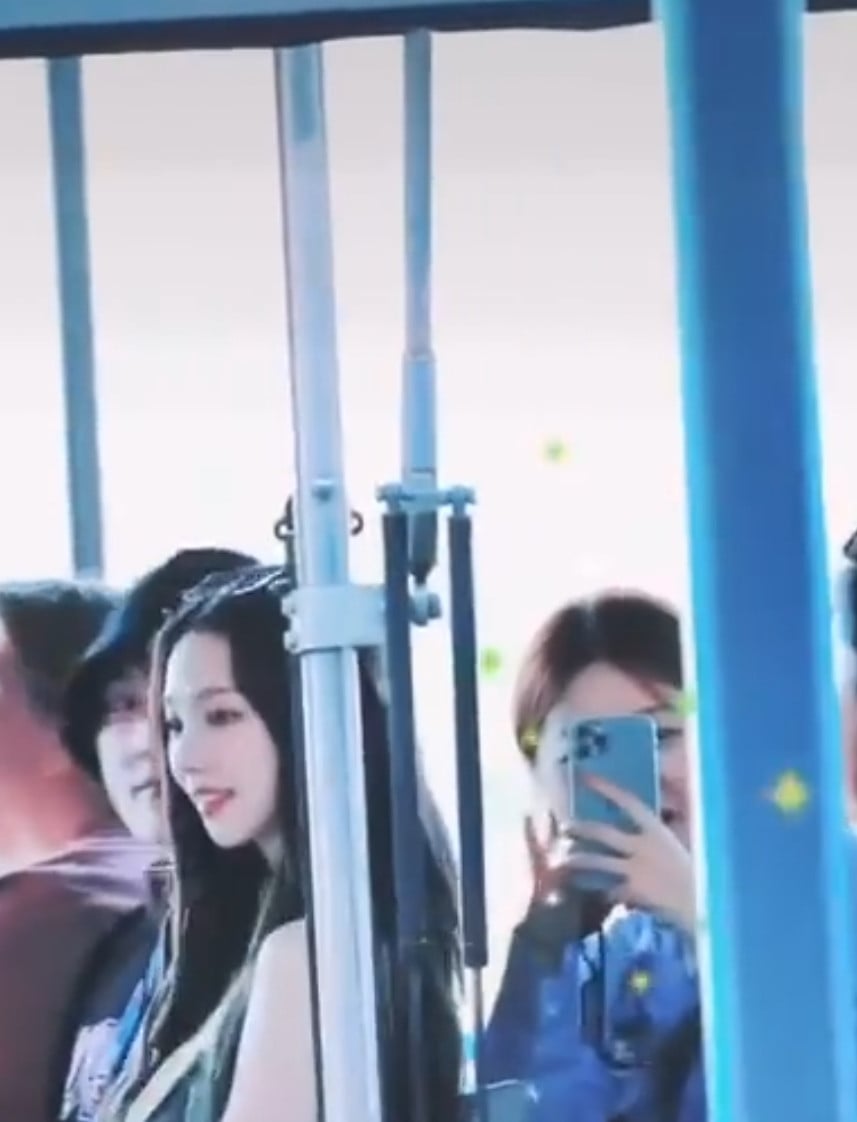 She then pushes the phone and the zoomed-in photo by Karina's head.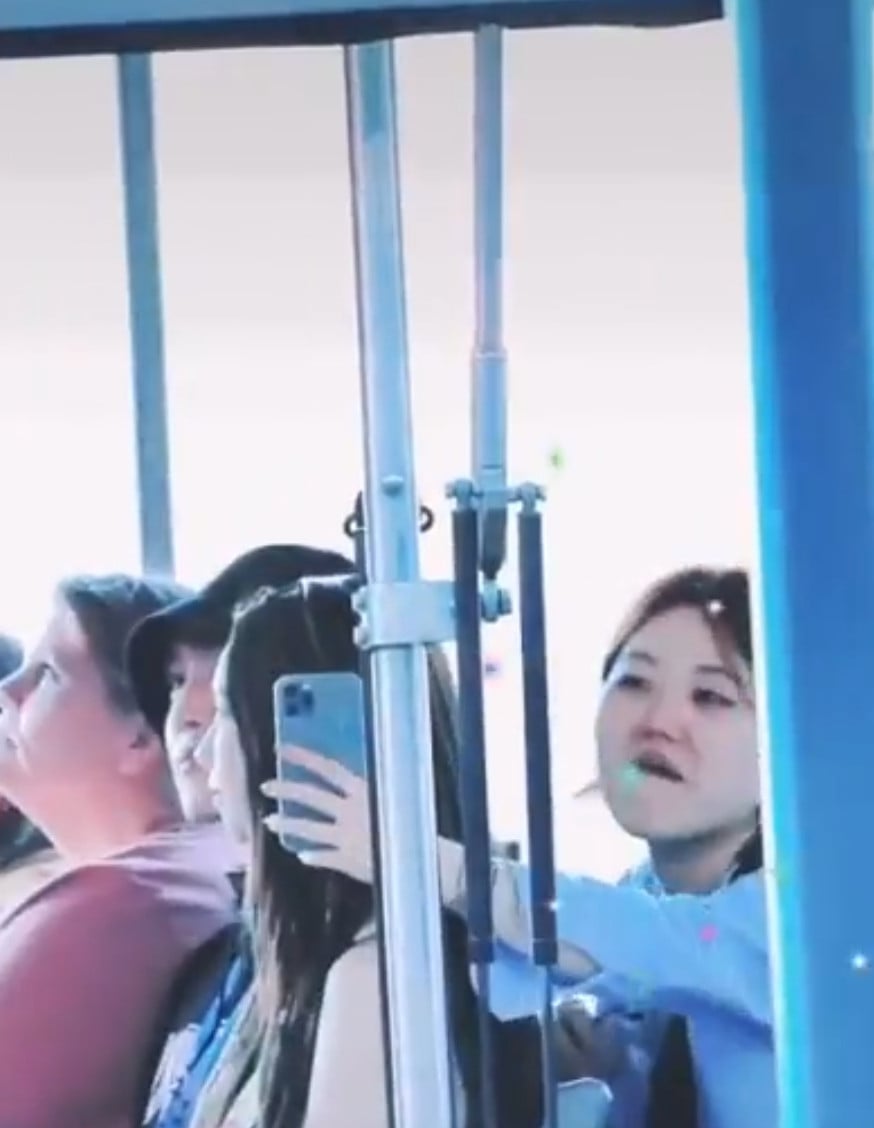 Karina turns her head to look.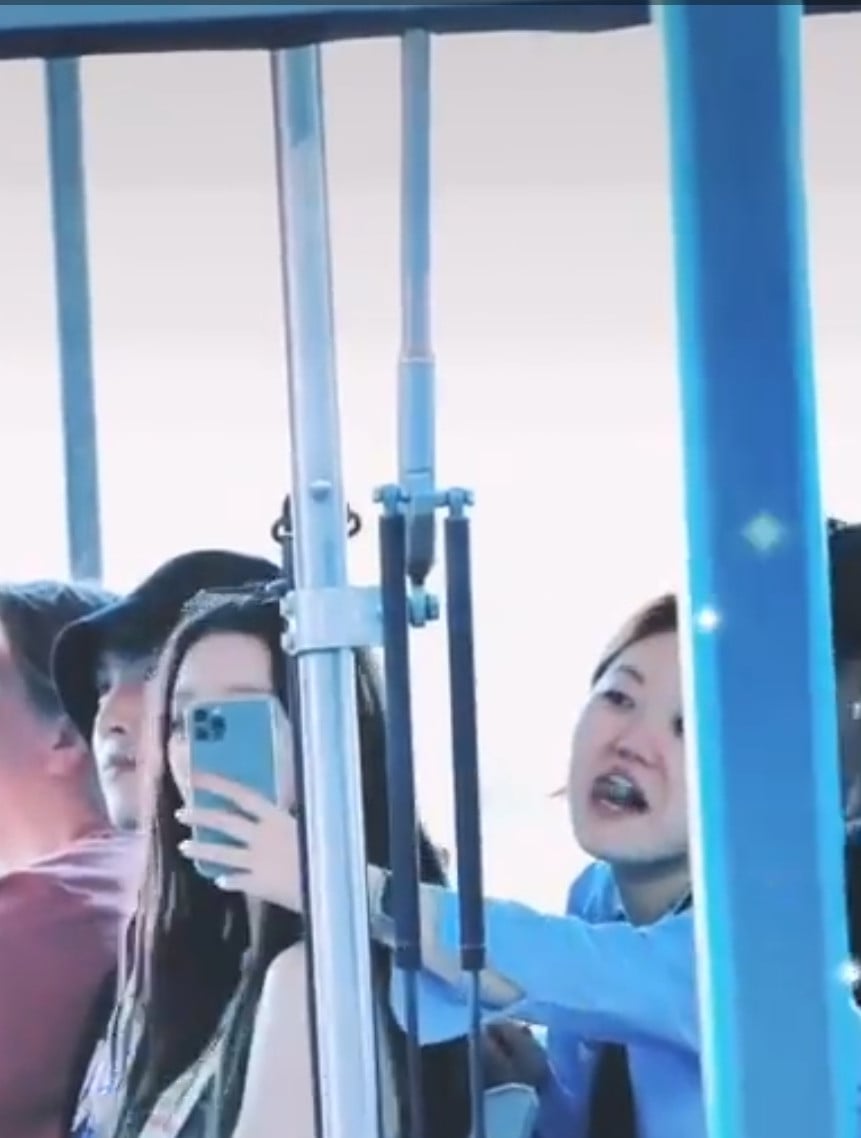 Karina reacts with surprise and shock.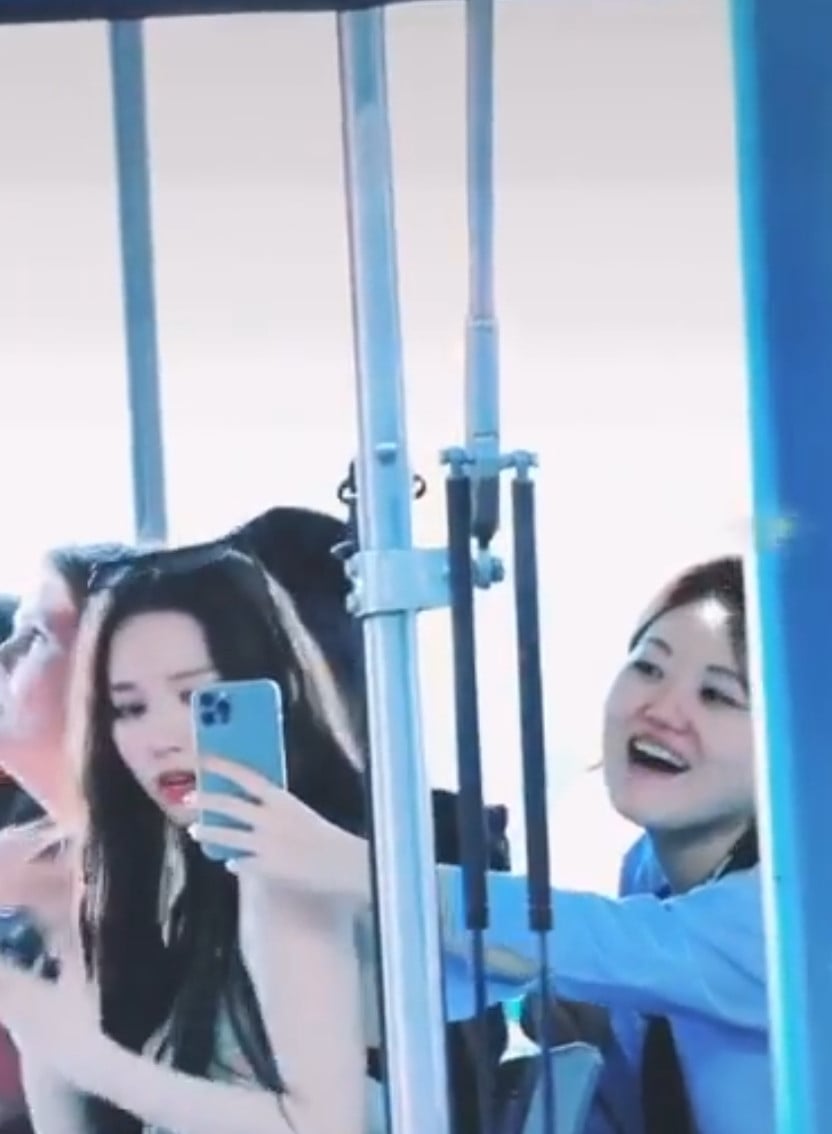 Although Karina appears uncomfortable and puts her hand up in a gesture indicating for the manager to stop, the manager persists with her actions.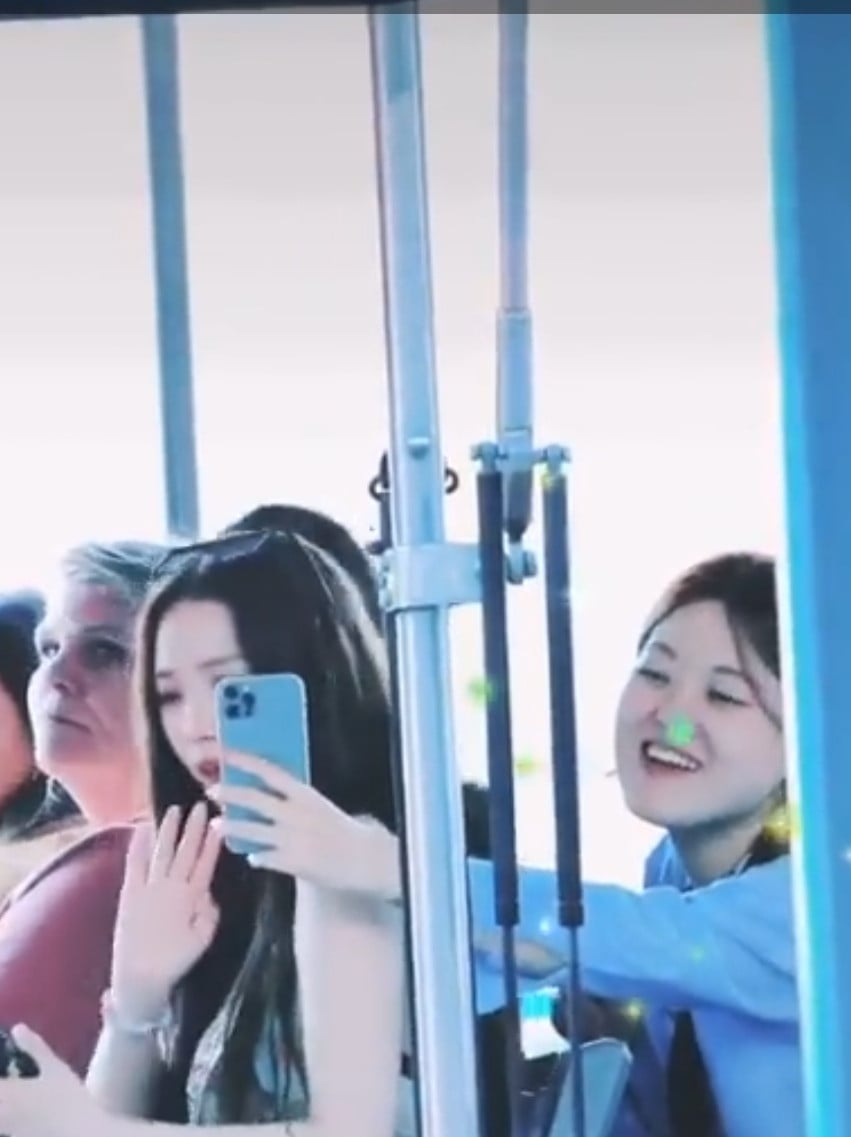 In the end, Karina resorts to facing forward, ignoring the manager's phone by her head.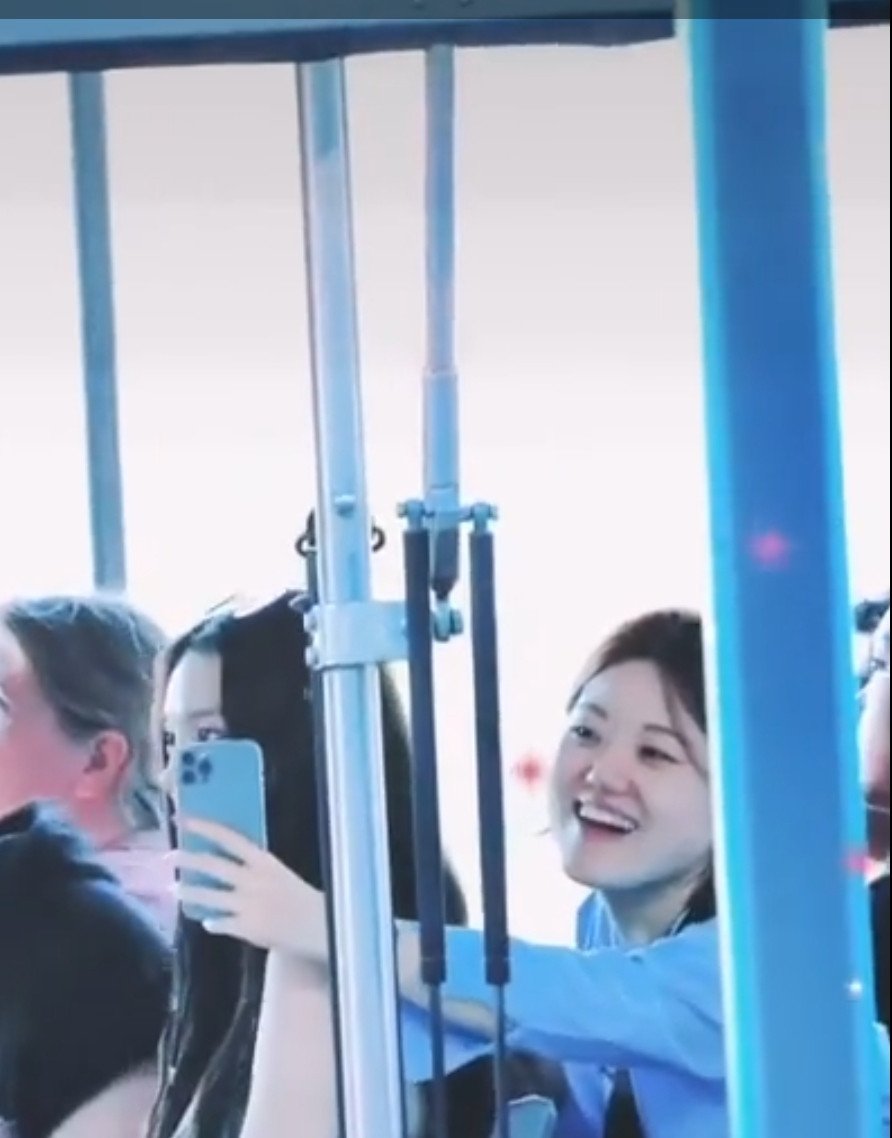 While it's not uncommon for K-Pop idol group managers to take photos of fans, especially sasaeng fans for blacklisting purposes, many netizens did not understand the manager's actions toward Karina after taking the photos.
Many netizens felt that the actions of the manager "went further than a mere prank and reached the point of harassment". Others chimed in with,
"Anyone would be shocked when someone makes you look at a zoomed-in photo of someone like that. Why is she doing that to Karina?"
"What kind of reaction is the manager hoping to get from Karina by doing that? I don't understand her actions at all."
"As far as I know, making your artist uncomfortable is not included in the duties of a manager."
"Managers take photos of fans who invade the artists' personal space. That's normal. But why is she showing that to Karina like that??"
"Why is a manager causing controversies when the artist is doing nothing wrong?"
"It looks like she's playing one of those pranks where you scare someone with a plastic bug... but with an actual person's face."
"Can they get aespa a new manager please?"
"This would have become a very different situation if Karina had smiled even a little bit after seeing that photo... the haters would have attacked her to the end."