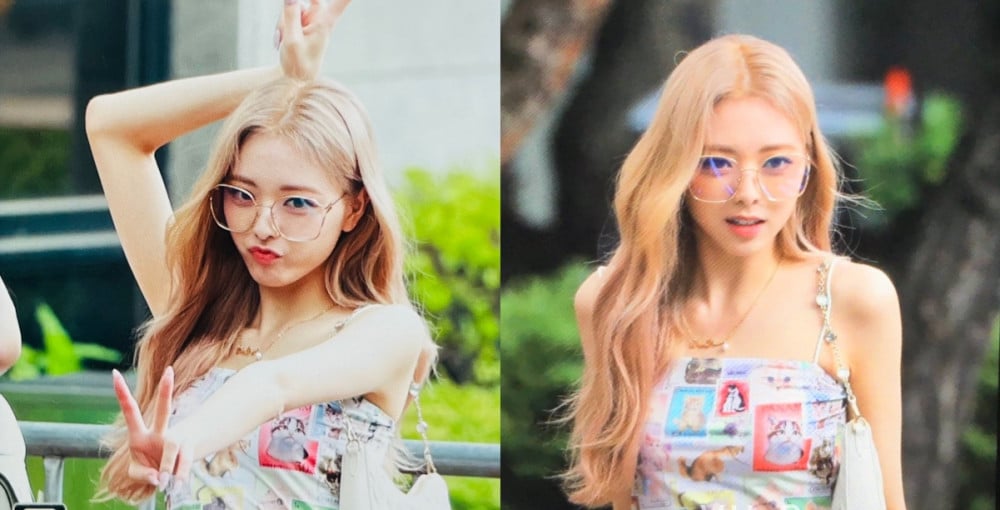 Netizens' jaws dropped at ITZY member Yuna's beauty.

On July 15, one netizen created a post on an online community forum titled, "ITZY Yuna on her way to 'Music Bank'...this is legendary". Here, the netizen included photos of Yuna that had been taken by reporters while she was on her way to KBS's 'Music Bank'.
In the photos, Yuna was seen wearing a kitten patterned cropped shirt with khaki pants, a white purse on her shoulders, completed with statement gold glasses. Yuna drew further attention with her bright smile and energetic poses, as she made lovely hearts and peace signs for her fans.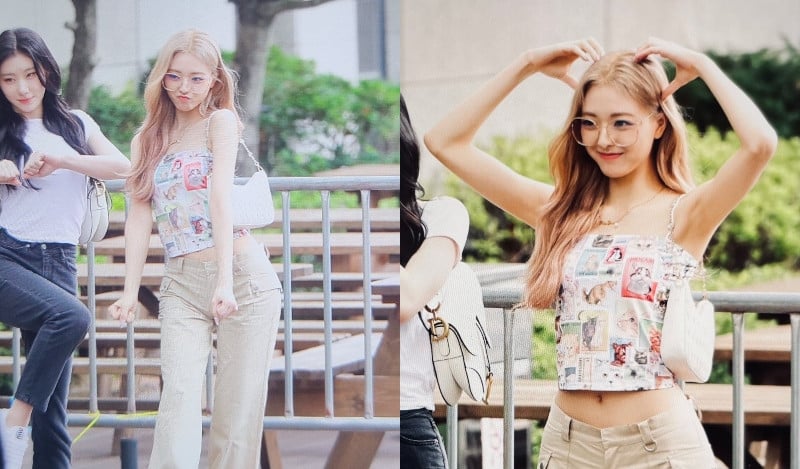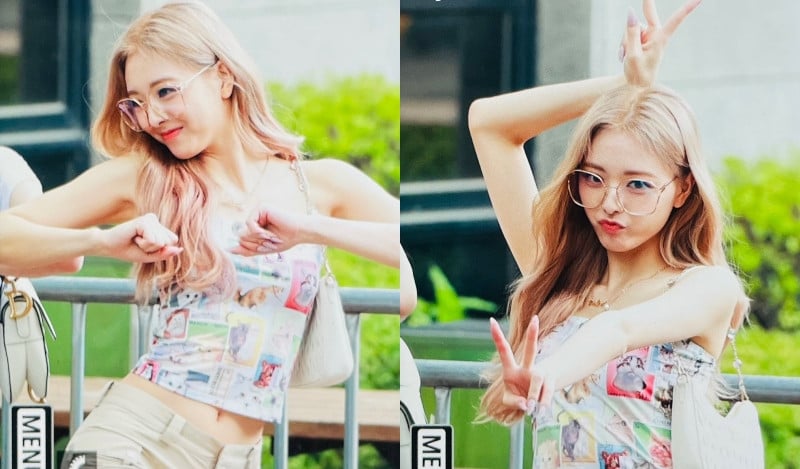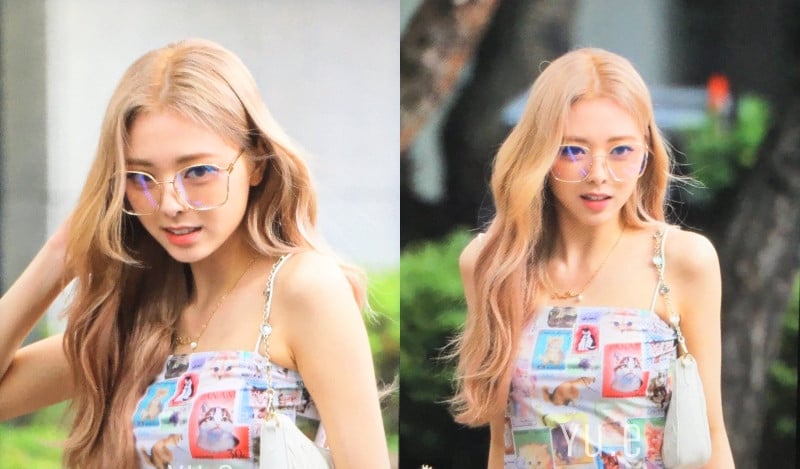 In response, netizens commented:
"Even her photos taken by reporters are so pretty..."

"These photos look like they would come out in an American drama."

"Wow she is insane, why is she so pretty?"

"Hot girl..."

"I'm so envious of Yuna's life."

"She is so frickin' pretty..."

"She looks like a high teen star."

"Her physique is insane. I'm so jealous."

"Yuna should always dye her hair."

"She has the vintage feel from 'Stranger Things'.

"Even her body is amazing."

"She's a goddess..."

"Personally, she's the prettiest female idol with golden hair. Of course, her face is the prettiest too."