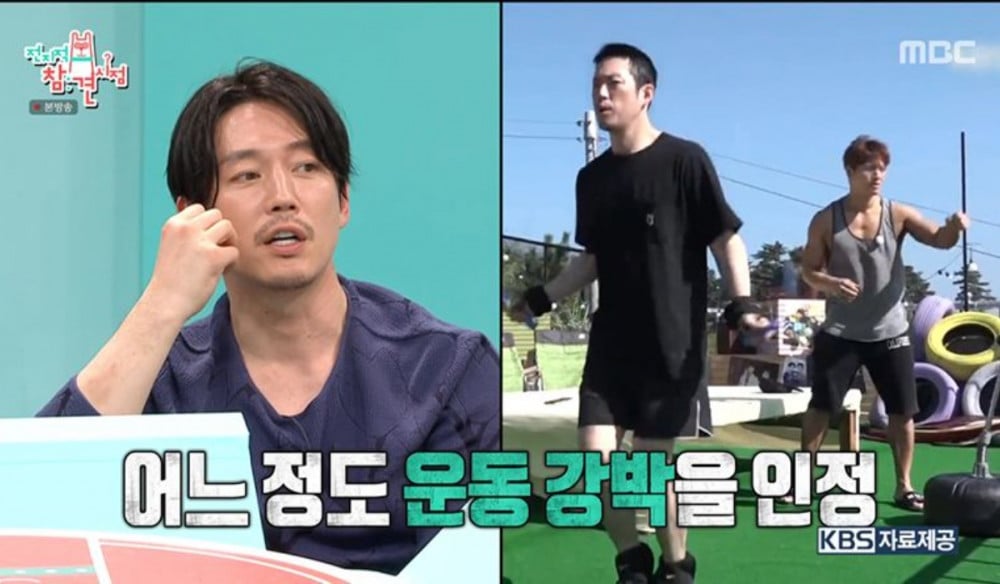 Actor Jang Hyuk said he and Kim Jong Kook are addicted to working out.

On the July 2nd episode of MBC's 'The Manager', Jang Hyuk revealed his daily boxing routine that he has been keeping for the past 15 years. He said he works out for 2 hours in the morning every day. He revealed, "Jeet Kune Do and Boxing help my acting performance because there are many different ways to approach things."
He then talked about his best friend, Kim Jong Kook. "I think Jong Kook and I are addicted to working out. We normally are very punctual but we'll be late when we aren't done with our sets. I have to finish the planned work out or I won't leave."
He also added he feels he is getting old when he can't remember how many reps and sets he's done. He said when he isn't sure if he has finished his sets he just does another set.