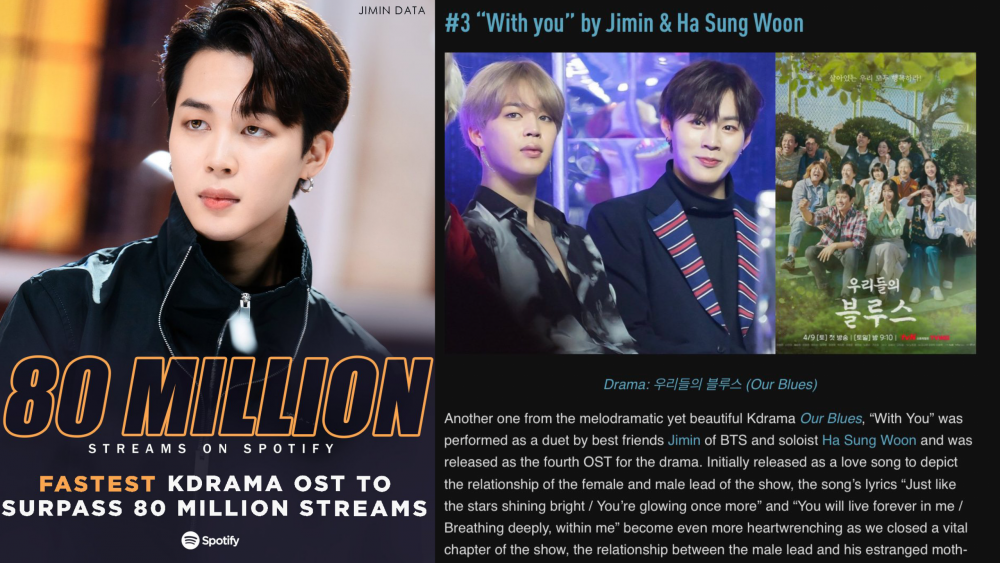 Fans of Jimin and Sungwoon have a new reason to celebrate as With You crosses a new milestone yet.
On June 24, two months since With You by Jimin and Ha Sungwoon was released, the song has now achieved 80 Million streams on Spotify. With this, With You becomes the fastest Korean Drama OST to accomplish the feat in 60 days and 10 hours. The Music Video for With You also gained 17 Million views on YouTube on the 22nd, with its Audio & Loop videos getting over 1 Million streams and Lyric video at over 840K.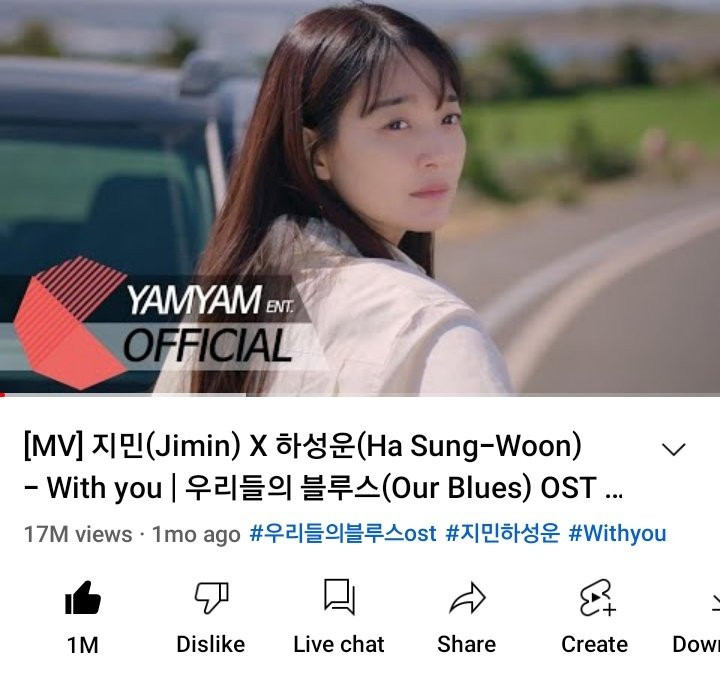 Since it was released, the song has been an instant hit with the public and fans alike. It achieved 3M debut streams to write the biggest debut for a K-Drama OST and the second biggest for a Korean OST. It was the first and only Korean OST charting for two consecutive days at #5 on Spotify Global Daily and gained the biggest debut week for a Korean OST with 23 Million streams.
The song is known for maintaining a solid presence in subsequent weeks and was the fastest Korean OST to surpass 30, 40, and 50 Million streams and also the fastest song by an Asian artist to surpass 50 Million streams on Spotify. With You also became the fastest song in history to bag 100 #1s on iTunes in 4 hours, including all the major music markets globally the UK, USA, Canada, Australia, Germany, France, Japan, and the Netherlands breaking Dynamite's record of 8 hours. Jimin was the first artist from a group to dominate Billboard's Hot Trending songs chart for a whole month with the track.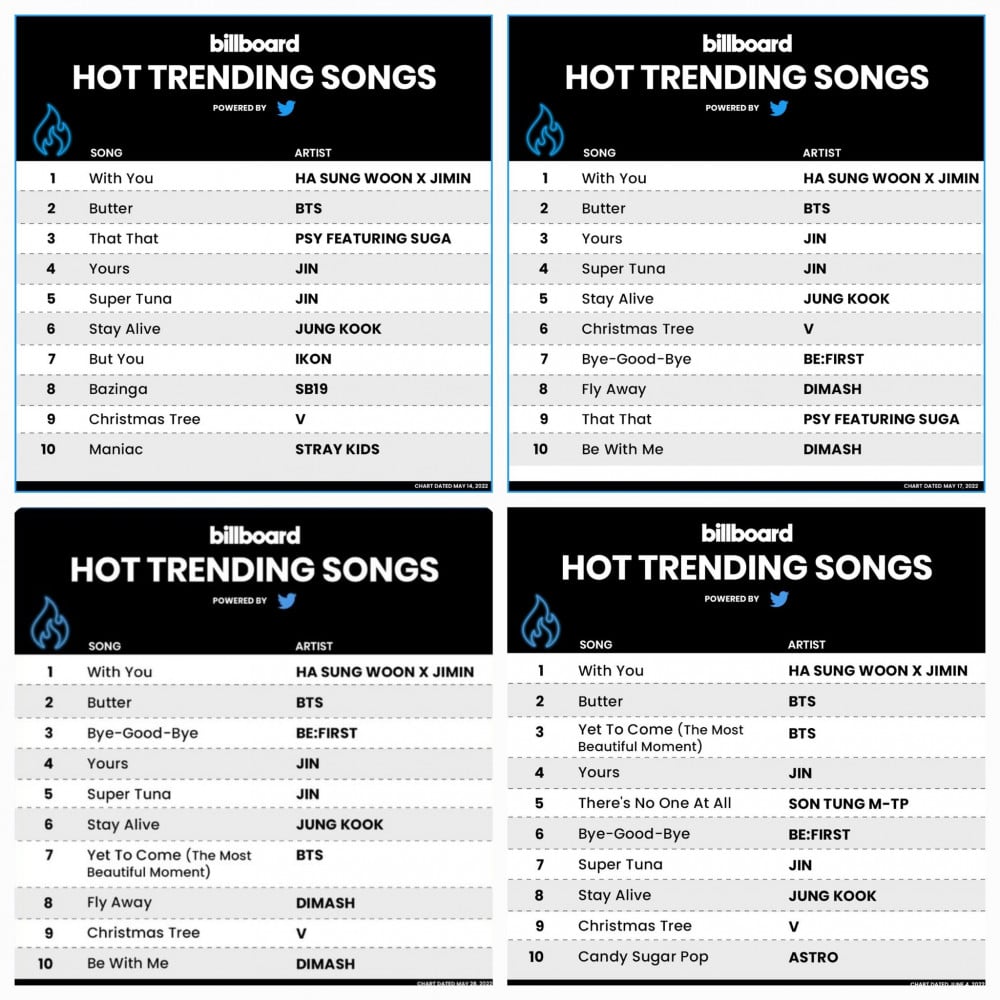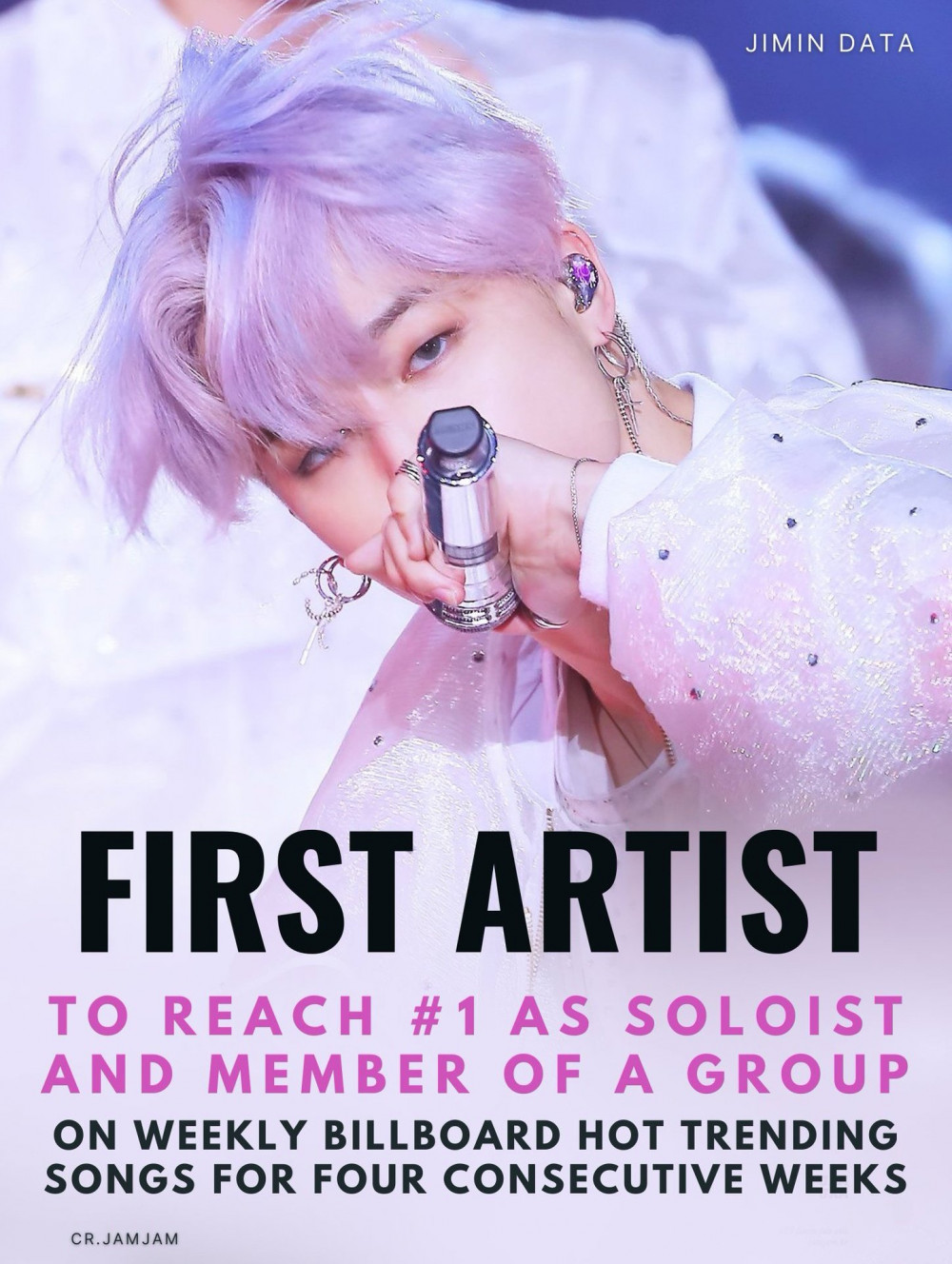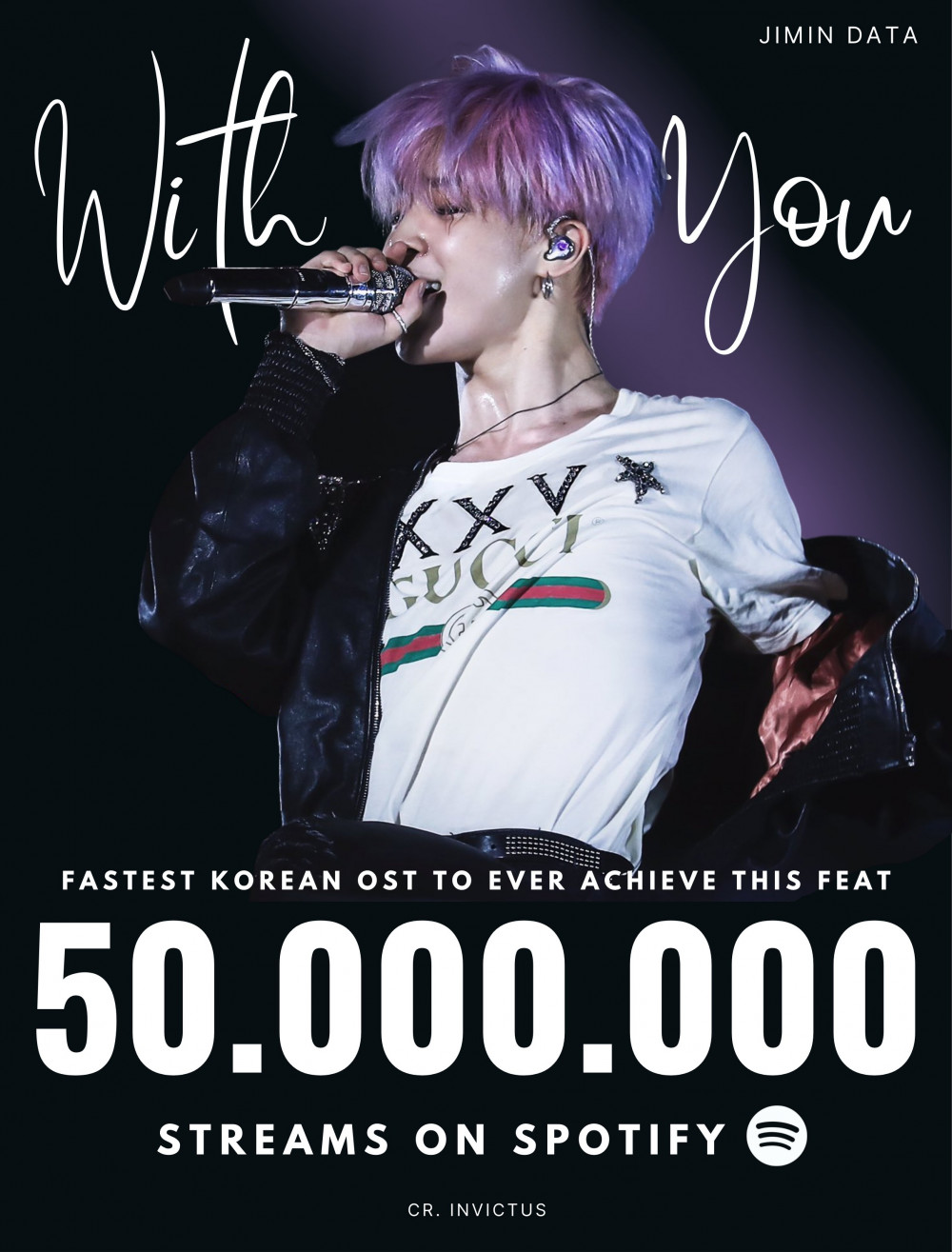 On Spotify Global Daily South Korea, all of Jimin's solo songs have been charting in the top 200, With You leading and Filter being the highest-charting solo out of the Proof album. On Korean platforms, the song is doing well, having surpassed 20 Million streams on MelOn and close to 1 Million ULS. On Genie, Bugs, and other charts, it still stands in the top 100. Jimin has also surpassed 1.4 Million followers on Spotify with over 3.4 Million monthly listeners with just one song.
With You was the first OST to enter the Genius Korea OST, debuting at #1 and ranked 4th on Genius' All Genre chart setting the highest peak for a Korean soloist in 2022. Earlier today, it was ranked 3rd in the Genius Korea community as the Best OST of 2022 so far, making it the highest-ranked OST from Our Blues as well as by a BTS member. The melodramatic song was used to portray the different relationships and situations of the drama perfectly, even used for its ending credits during the finale.
Moreover, With You continues to attract the general public as it has been used on Korean reality shows and programs. On the 9th of June, it was used on KBS2 Variety show Bountiful Year/King of Jujeop, and a week later was heard straight out of K-pop Diva Lee Hyori's lips, who was humming it during Tving's Seoul Check-in. Earlier today, it was played on an episode of SBS Show Live Today when highlighting the healing of Jeju's Sanbangsan Mountain Hot spring in a segment on travel and tourism.
Congratulations, Jimin and Sungwoon, for With You, the prestigious OST of the year.