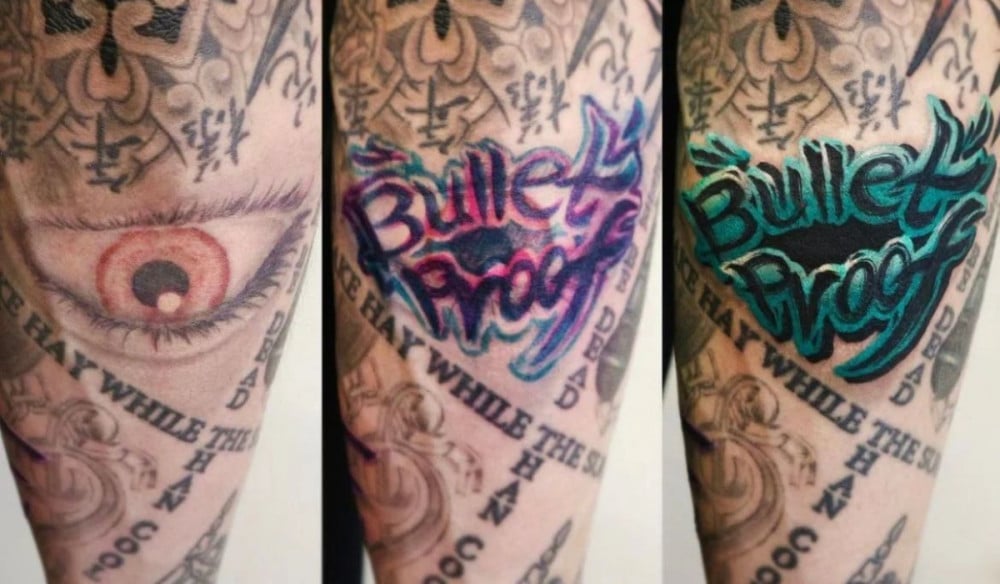 BTS' Jungkook freshened up his old tattoos.

On June 18th, pictures of Jungkook's tattoos circulated online after the tattooist revealed Jungkook's freshened-up tattoos, as well as his new friendship tattoo on Instagram.
After the grand reveal, more than 1000 netizens shared their reactions:
"Covered-up versions look so much better. It seems the first tattooist did not do a good job."
"I wonder why he decided to tattoo that artist's name on his arm tho"
"As long as he likes them, I love them too."
"I can only imagine how much that would've hurt lol"
"Wow, I've never seen an idol with this many tattoos. So freaking cool"
"Tbh these aren't my cup of tea but it's his body and his choice."
"Jungkook's arm literally has his entire life history on it."
"I'm not a fan of tattoos but I don't want to say anything because it's his choice."
"I would've fainted if this was my idol"
"Looks so much better than the original tattoos. Glad he finally found someone good"
What are your thoughts on his retouched tattoos?