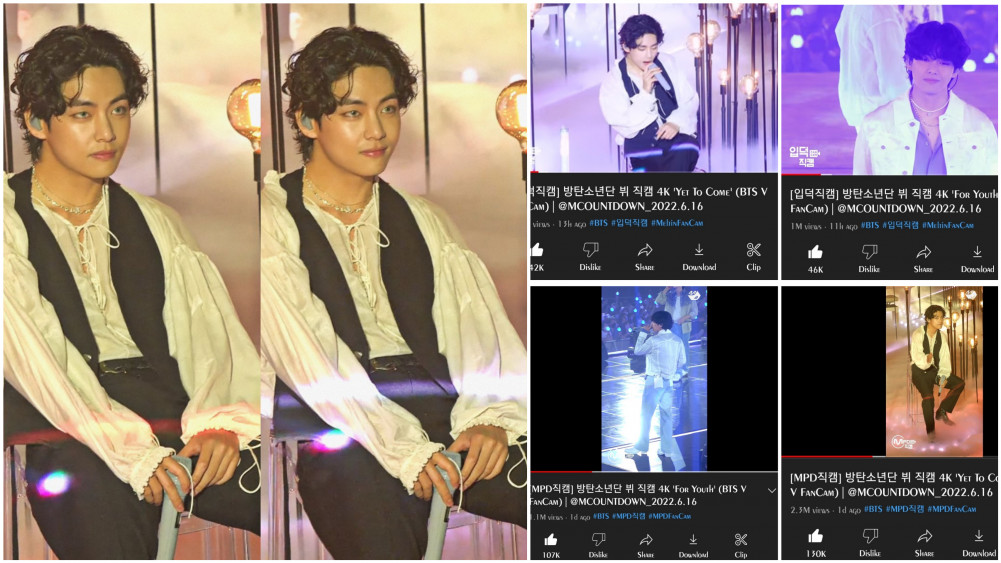 When it comes to on-stage performances, BTS's V is one who steadily stands atop the lists of the most loved fancams in K-pop history.
His performances are an absolute favorite among fans, critics, and fellow idols.
Recently, V has solidified his status as the "FANCAMS EMPEROR" by recording the most views on all comeback performances focused fancams.
After 'M Countdown,' where BTS performed the title song 'Yet To Come' and the b-side song 'For Youth' of the new album Proof, the M2 YouTube channel uploaded four individual fancams for each BTS member, and among all of them, V's fancams received the most views on all fancams.
KBS 2TV 'Music Bank', which aired on the 17th, also released 'individual fancams" for each member. Again, V's fancams recorded the highest views.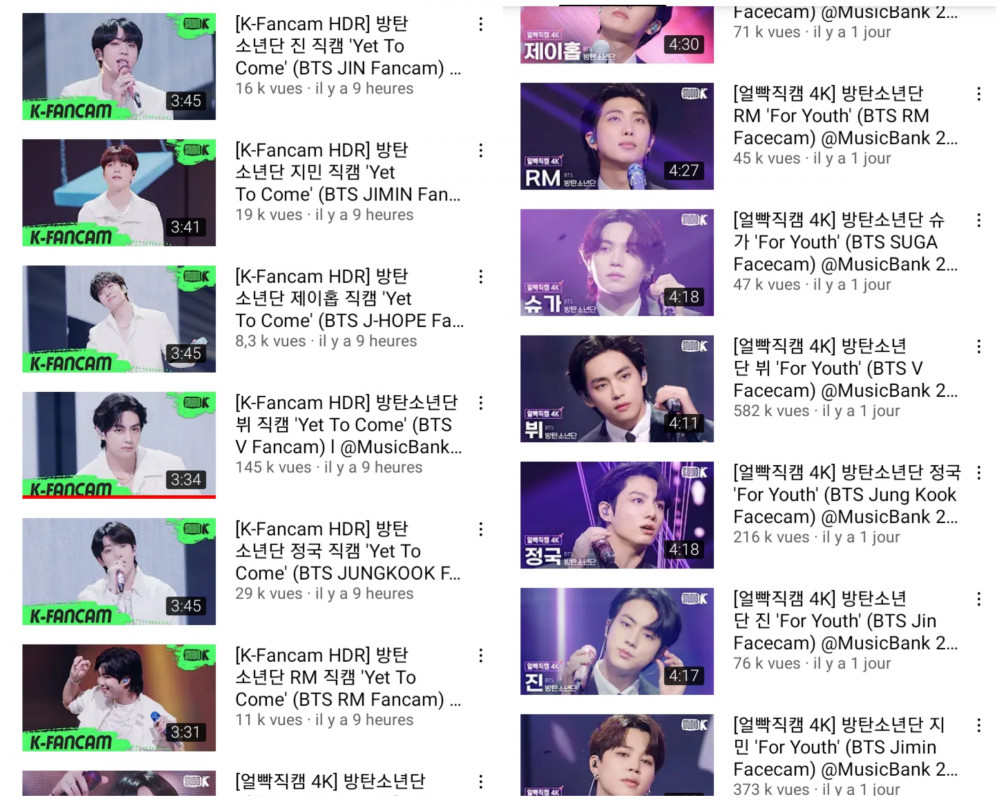 Numerous junior idols confess that they dreamed of becoming a singer, choosing V as their role model and using V's fancam as their textbook.
Taehyung has the most viewed fancams on every platform; Facebook, Naver, YouTube, Tiktok...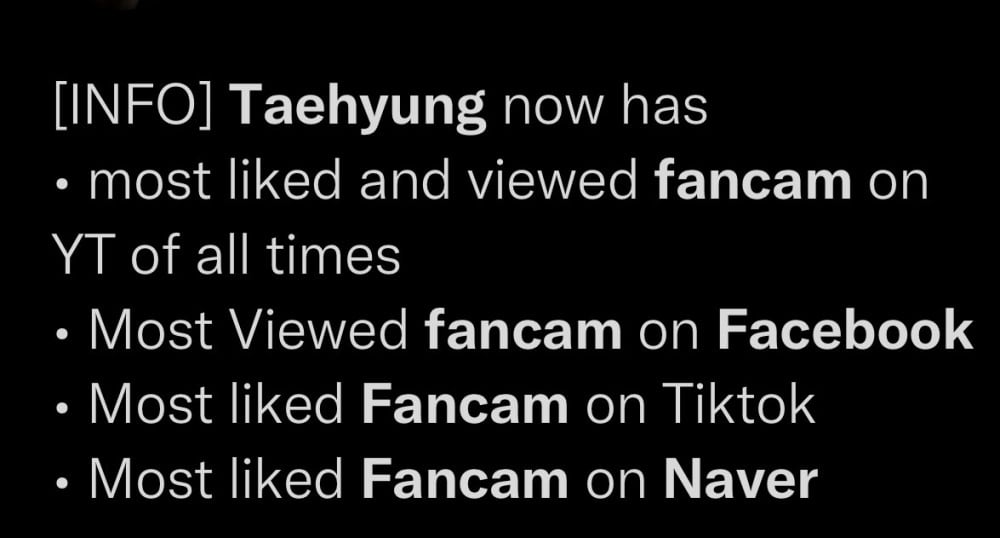 V's outstanding stage presence keeps on ensuring his position on the throne of fancams.