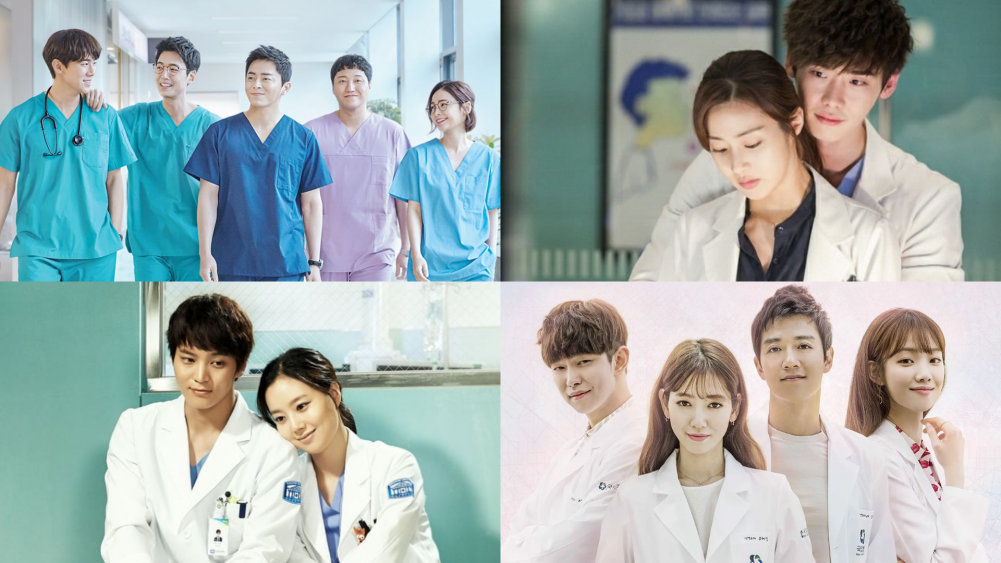 There are days that we like to watch inspiring K-Dramas, may it be due to sharing the same interest, sharing the same career path alongside the main leads, or for pure entertainment. And one of the drama themes K-Drama fans and viewers enjoy is medical dramas, particularly those with medical accuracy and set in the hospital or clinics.
Medical dramas, sometimes laced with other subthemes, may it be friendship, romance, politics, and such, becomes much more enjoyable and, all the while, learning about medical terms and procedures.
Regardless of your reason for watching medical dramas, we are very sure that you should add these dramas to your watchlist if you haven't seen them yet! Here are some enjoyable and exciting medical dramas that you should definitely give a try!
1. Hospital Playlist
Cast Members: Jo Jung Suk, Yoo Yeon Seok, Jung Kyung Ho, Kim Dae Myung, Jeon Mi Do
2. Doctor Stranger
Cast Members: Lee Jong Suk, Jin Se Yeon, Park Hae Jin, Kang So Ra
3. The Good Doctor
Cast Members: Joo Won, Moon Chae Won, Joo Sang Wook, Kim Min Seo
4. Doctors / Doctor Crush
Cast Members: Kim Rae Won, Park Shin Hye, Yoon Kyun Sang, Lee Sung Kyung
5. Kill Me, Heal Me
Cast Members: Ji Sung, Hwang Jung Eum, Park Seo Joon, Oh Min Suk, Kim Yoo Ri
6. Life
Cast Members: Lee Dong Wook, Cho Seung Woo, Won Jin Ah, Lee Kyu Hyung, Yoo Jae Myung, Moon So Ri
7. Yong Pal / The Gang Doctor
Cast Members: Joo Won, Kim Tae Hee, Jo Hyun Jae, Chae Jung An
8. Dr. Romantic / Romantic Doctor Kim
Cast Members: Han Suk Kyu, Yoo Yeon Seok, Seo Hyun Jin, Ahn Hyo Seop, Lee Sung Kyung, Kim Joo Hun
9. Descendants of the Sun
Cast Members: Song Joong Ki, Song Hye Kyo, Jin Goo, Kim Ji Won, Park Hoon, Choi Woong. Ahn Bo Hyun, Onew, Lee Seung Joon, Seo Jeong Yeon, Park Hwan Hee

10. Doctor John

Cast Members: Ji Sung, Lee Se Young, Lee Kyu Hyung, Hwang Hee
11. Ghost Doctor

Cast Members: Rain, Kim Bum, Uee, Son Na Eun
12. D-Day

Cast Members: Kim Young Kwang, Jung So Min, Ha Seok Jin
13. Hospital Ship

Cast Members: Ha Ji Won, Kang Min Hyuk, Lee Seo Won
14. Doctor Prisoner

Cast Members: Nam Goong Min, Kwon Na Ra, Kim Byung Chul, Choi Won Young
15. Live Up To Your Name
Cast Members: Kim Nam Gil, Kim Ah Joong
16. Emergency Couple

Cast Members: Choi Jin Hyuk, Song Ji Hyo
17. Heart Surgeons

Cast Members: Go Soo, Um Ki Joon, Seo Ji Hye
18. Medical Top Team
Cast Members: Kwon Sang Woo, Jung Ryeo Won, Ju Ji Hoon, Oh Yeon Seo, Choi Min Ho

19. Beautiful Mind

Cast Members: Jang Hyuk, Park So Dam
20. A Poem A Day

Cast Members: Lee Yu Bi, Lee Joon Hyuk, Jang Dong Yoon
21. Cross
Cast Members: Go Kyung Pyo, Jeon So Min
22. Doctor Detective

Cast Members: Park Jin Hee, Bong Tae Gyu, Lee Ki Woo
23. New Heart

Cast Members: Ji Sung, Kim Min Jung, Cho Jae Hyun, Lee Ji Hoon
24. Brain
Cast Members: Shin Ha Kyun, Choi Jung Won, Jung Jin Young, Jo Dong Hyuk
25. Golden Time

Cast Members: Lee Sun Kyun, Hwang Jung Eum, Lee Sung Min, Song Seon Mi
26. OB & GY / Obstetrics and Gynecology Doctors

Cast Members: Jang Seo Hee, Go Joo Won, Seo Ji Seok, Song Joong Ki
27. Quiz from God

Cast Members: Ryu Deok Hwan, Yoon Joo Hee, Choi Jung Woo, Park Joon Myun

28. Birthcare Center / Post Natal Care Center
Cast Members: Uhm Ji Won, Park Ha Sun, Jang Hye Jin, Yoon Park, Choi Ri
29. It's Okay, That's Love
Cast Members: Jo In Sung, Gong Hyo Jin, Sung Dong Il, Lee Kwang Soo, D.O., Lee Sung Kyung
30. Mirror of the Witch / Secret Healer
Cast Members: Yoon Shi Yoon, Kim Sae Ron, Lee Sung Jae, Yum Jung Ah, Kwak Si Yang
Here are some of the medical dramas you should definitely watch in your free time! Which among these dramas is your favorite, and what medical drama concept that is yet to be written that you'll want to see someday?