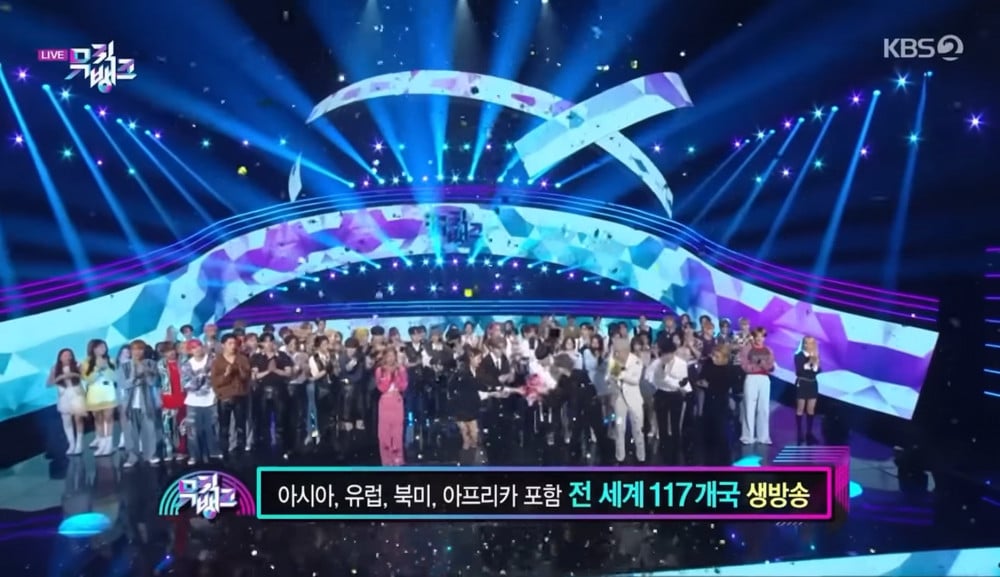 With the COVID-19 restrictions lifted, things are returning to normal in South Korea.
Things are returning to normal in the music industry, with concerts being held with the audience now being able to shout and cheer, and the mask mandate has been lifted. The music shows are also back to returning to normal and having all the idols stand on stage while they wait for the week's winner to be announced.
In the latest episode of 'Music Bank,' all the artists were seen standing on the stage closely together while they waited for this week's winner to be announced.
While K-pop fans were excited to see things return to the way it was before COVID-19, there were others who wondered if it was necessary to bring everyone back on stage.
These netizens were worried that K-pop artists were made to stand in a crowd too early since there were still risks of the spread of COVID-19. These netizens are wondering if this is still necessary anymore for all the performers to gather at the end during the winner announcement.
Netizens commented, "They should only ask the winner candidates to stand on stage," "there are still risks for COVID-19, is it necessary to bring all the artists up on the stage?" "I liked seeing everyone on the stage," "I don't think it's necessary to bring these artists on the stage so they have to stand at the end of the show," "I got to see my favorite artist once more at the end, so I liked this," "COVID-19 hasn't ended yet," "they should just allow them to go home early and rest," and "Why do they need to keep this tradition? I think it's so unnecessary."