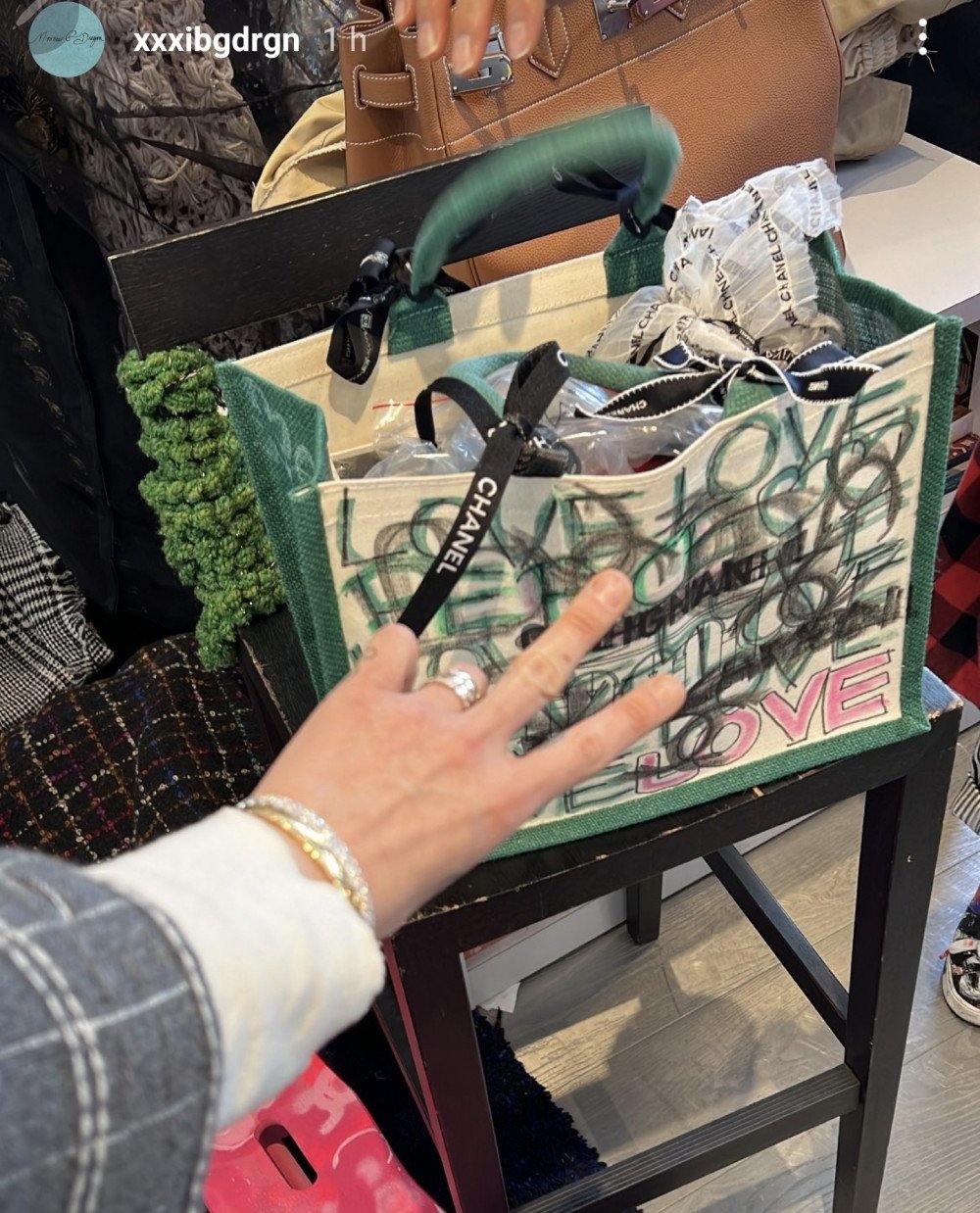 After a blazing appearance at the Chanel Cruise show in Monte Carlo that had the world's fashion press buzzing, G-Dragon is currently in Paris.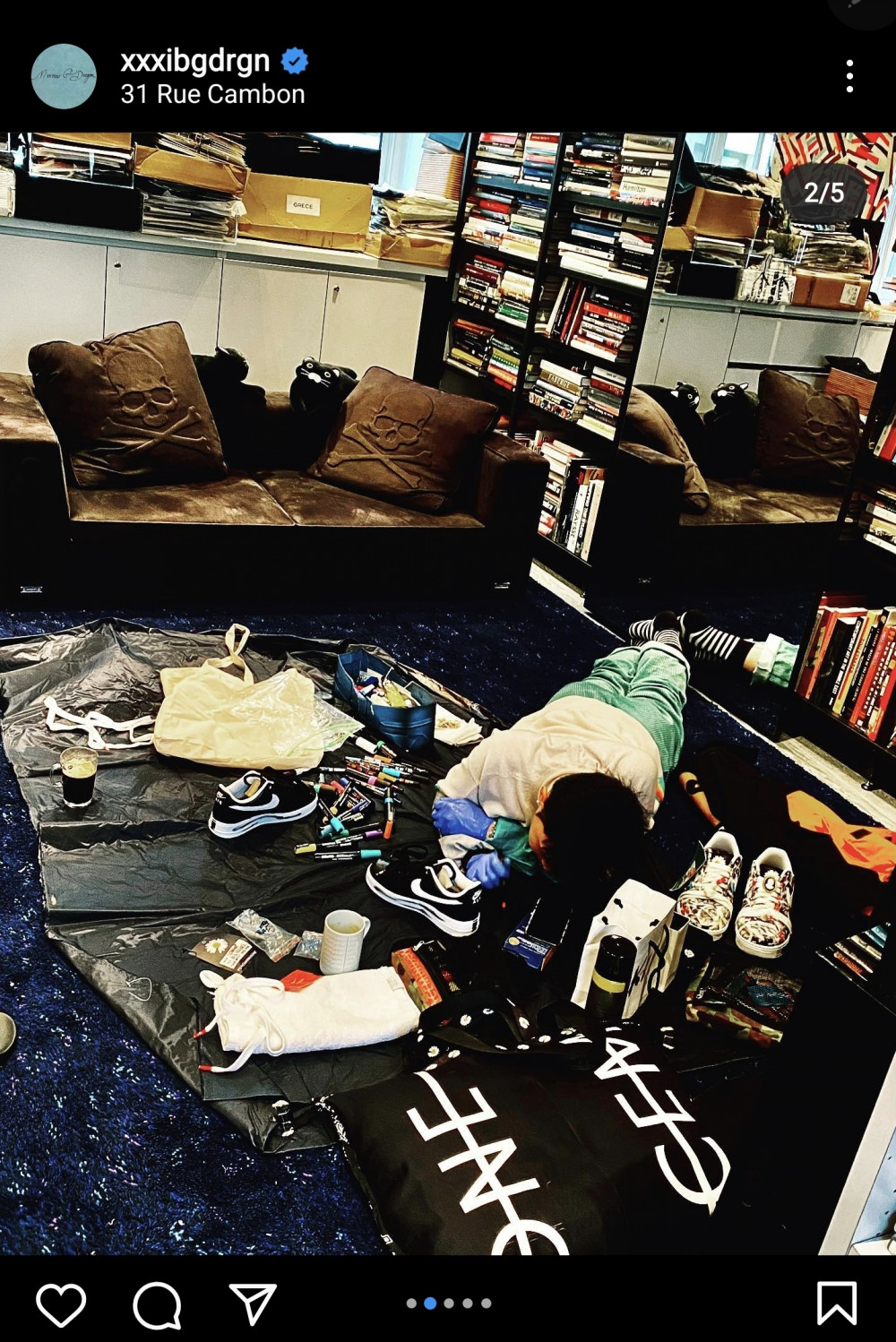 He posted from the Chanel headquarters at 31 Rue Cambon on his Instagram account on the 9th of May, where he is seen painting and customizing Chanel bags in his distinctive street graffiti style that has become a hallmark of his association with the high fashion label.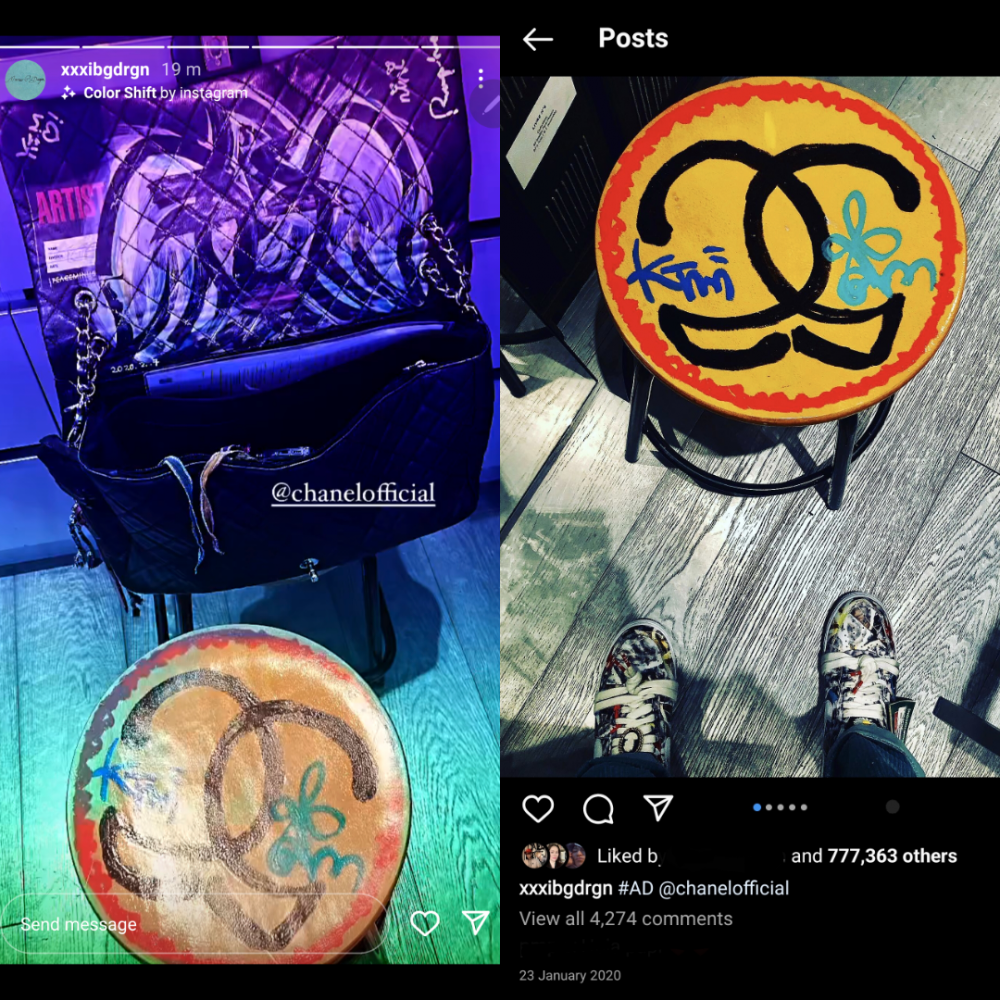 A moving detail caught the eyes of fans in his posts: GD had hand-painted and signed a stool the last time he had visited the Chanel offices in 2020, and today his post showed the stool again. Bearing the wear after two years, the stool has apparently been well-loved and kept by the Chanel staff, which shows the unique creative and emotional relationship the house shares with the Korean megastar.