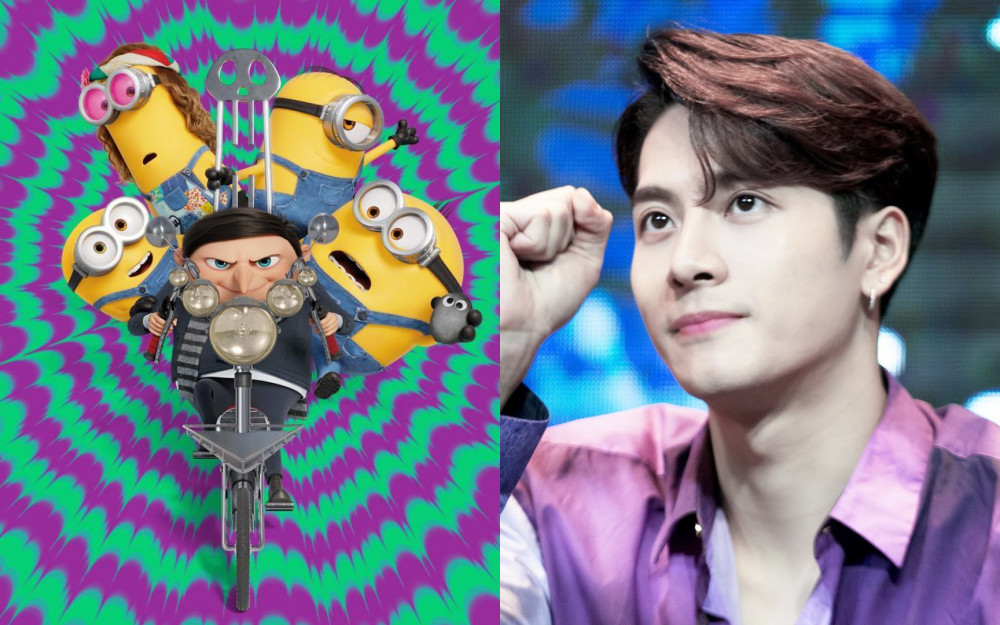 On May 9, it was reported that Jackson Wang will be part of the line of artists for the soundtrack for the film 'Minions: The Rise of Gru.'
Over the weekend, a poster was shared on Twitter of a music-festival-like poster featuring Diana Ross and Tame Impala. However, upon a closer inspection, there were other parts that revealed more artists, along with a hidden image of a minion popping out from behind Diana Ross's name.
Among the list of artists is Jackson Wang from GOT7.
Additionally, Jack Antonoff, the producer that was listed on the poster, shared an image of a minion on his Instagram story on May 8. With more hints being released, many are sure that the artists listed on the poster will feature in the original soundtrack album for 'Minion: The Rise of Gru,' which will premiere on July 1.