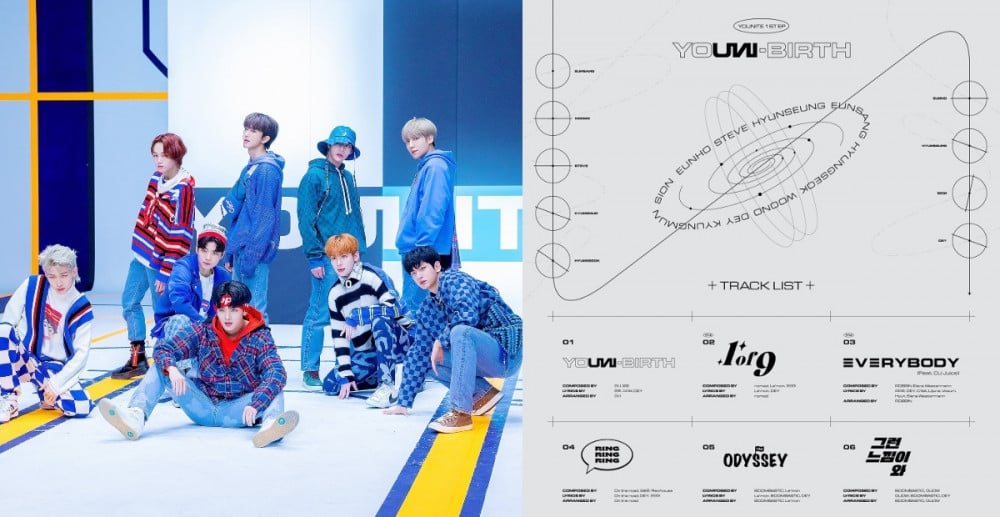 YOUNITE unveiled the track list for their upcoming debut album 'YOUNI-BIRTH'.
On April 12 KST, YOUNITE took to their official Twitter to unveil the tracklist for their 1st EP album 'YOUNI-BIRTH'. Here, the names of the YOUNITE members were written in a unique way in the middle, as well as on the left and right sides, raising hints about their album's special concept of the solar system with the orbits of the planets.
According to the tracklist, YOUNITE's debut EP album will include a total of 6 tracks, including "1 of 9", "Everybody", "Youni-Birth", "Ring Ring Ring", "Odyssey", and "그런 느낌이 와" ("Feeling"). In particular, YOUNITE will soon be revealing a lyric teaser photo for their title track "1 of 9".

Meanwhile, YOUNITE's debut album 'YOUNI-BIRTH' will be released through various music platforms on April 20 at 6PM KST.