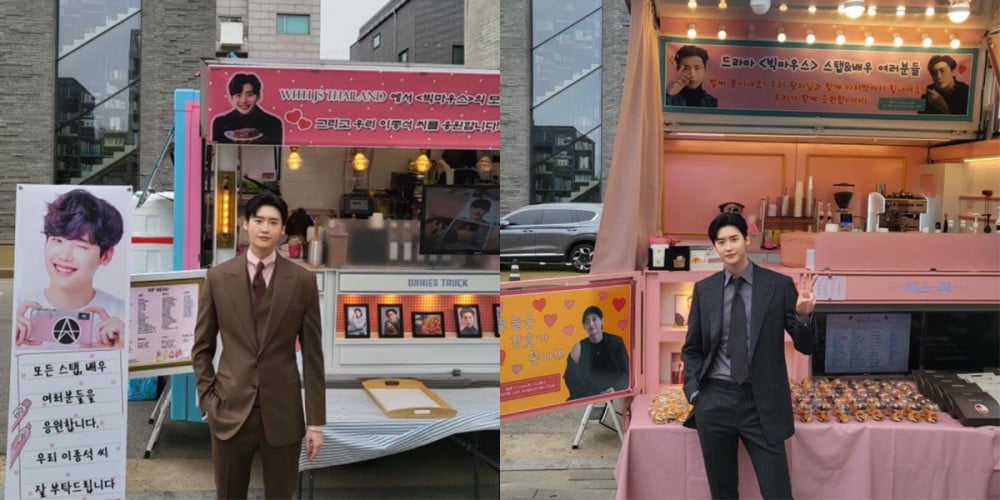 On April 22, actor Lee Jong Suk took to his Instagram story to express his gratitude toward his fans, who sent various coffee and snack carts to the star's latest drama filming set.
While posing in front of each support cart, Lee Jong Suk melted fans' hearts with his striking visuals and physique, also spoiling some of the dandy, professional outfits worn by his drama character, Park Chang Ho. Lee Jong Suk is currently busy filming for his upcoming tvN drama series 'Big Mouse', where he plays the role of a lawyer.
Lee Jong Suk also included cute messages for his fans, like "Thank you", "I'm getting fat..", and "Thank you for your support. I'll greet you soon (with a chubby face)".
In addition to his upcoming small-screen project 'Big Mouse', Lee Jong Suk is expected to greet viewers on the big-screen soon as well, starring in 'The Witch 2'.