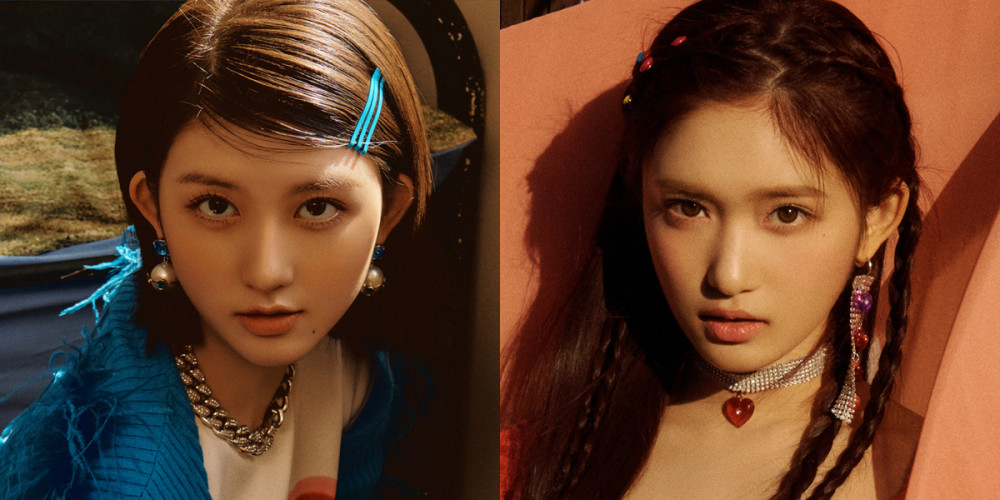 IVE's Gaeul and Leeseo are the next to arrive at a secretive party for cupids!
In their ongoing set of 'Love Dive' concept photos, the IVE members arrive one by one at a "Cupid Party", hosted by member Wonyoung. Gaeul, who arrives a little late, reveals the party's venue: "Stair number 405, Cloud high 1201, Garden 666."
Next, Leeseo seems to be welcoming guests at the door, as she once again stresses, "CUPIDS ONLY". However, she graciously lets in a mysterious guest who brought flowers.
Meanwhile, IVE's 2nd single album 'Love Dive' is set for release next week on April 5 at 6 PM KST. The group's title track of the same name delivers a message of encouragement toward those who are afraid of diving into love.