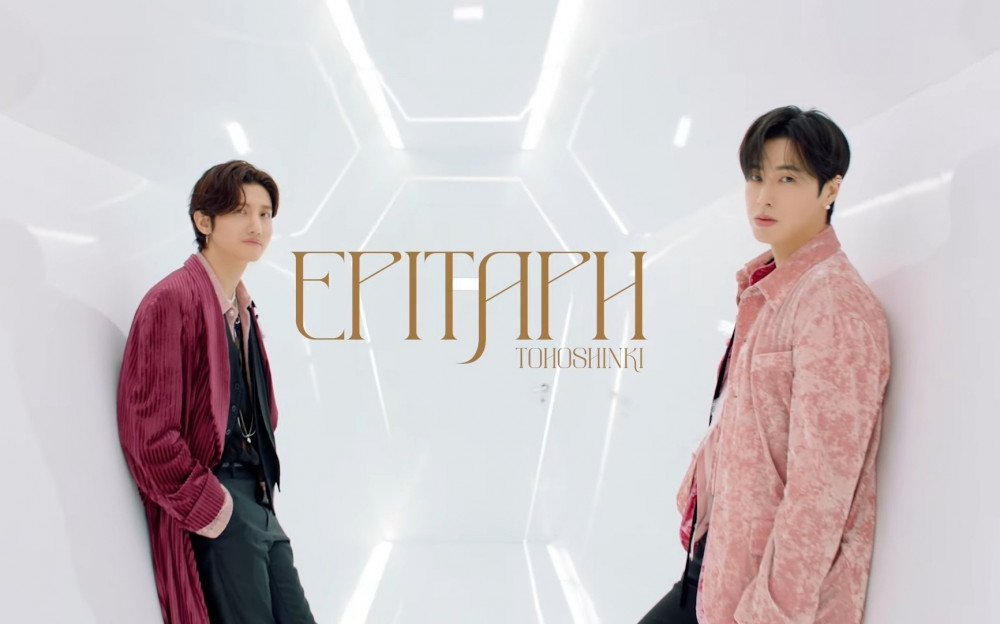 Two years after their last Japanese album, TVXQ releases "Epitaph," the latest work after Changmin's "Human" and Yunho's "Kimi Wa Saki e Iku."
The mini-album feature six songs, including the title track "Epitaph -for the future," a strong j-rock and dance pop-influenced song with a direct message to the haters. All this is presented in the MV with the concept of heaven/hell, referencing Yunho and Changmin's recent solo works.
In addition, the album includes songs like "Like Snow-white" and "MAHOROBA," two sensual dance songs, and "Storm Chaser, "an inspiring power ballad that demonstrates the duo's engaging vocal power.
Added to this is the song "Small Talk" (their latest Japanese single, released in 2020), and "Light My Moon Like THIS," a mashup of the songs "Light My Moon" by Changmin and "Shake it like THIS" by Yunho.

The full mini-album is now available on streaming services like Spotify (https://open.spotify.com/album...), Youtube Music (https://music.youtube.com/play...), Apple Music (https://music.apple.com/my/alb...) , Amazon Music (https://music.amazon.co.jp/alb...) and Melon (https://www.melon.com/album/de...).