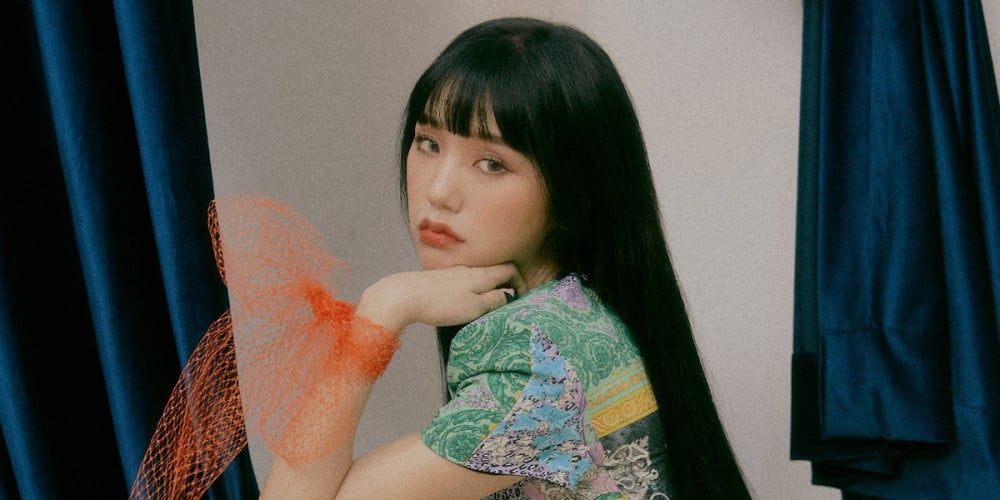 Netizens are discussing Mimi's style in Oh My Girl's highlight medley for 'Real Love'.

On March 23, the topic of Mimi's look ranked in the top 5 on Nate's community message board Pann, and netizens don't seem very fond of Mimi's styling in the preview video for Oh My Girl's upcoming album 'Real Love'.

One netizen shared the below screenshots of Mimi along with the message, "I was watching Oh My Girl's highlight medley, and it made me think that Mimi and the style coordinator got into a bad fight? Isn't it supposed to be a spring concept? Why is she wearing such smoky eye makeup? Is that really the concept? Mimi has a unique look, so I understand that she needs unique makeup too. However, it doesn't suit her at all. Her lip color is too gem like. This is so ridiculous that it makes me laugh." The netizen further shared their dissatisfaction with Oh My Girl's new title song.

Other netizens commented, "She's pretty when she puts her hair down and lessens the eye makeup," "It's like she's shooting a completely different film than the others," "She's styled like a dancer from 'Street Woman Fighter'," and more.

What do you think of Mimi's style for the 'Real Love' concept? Check out Oh My Girl's 'Real Love' highlight medley if you missed it.