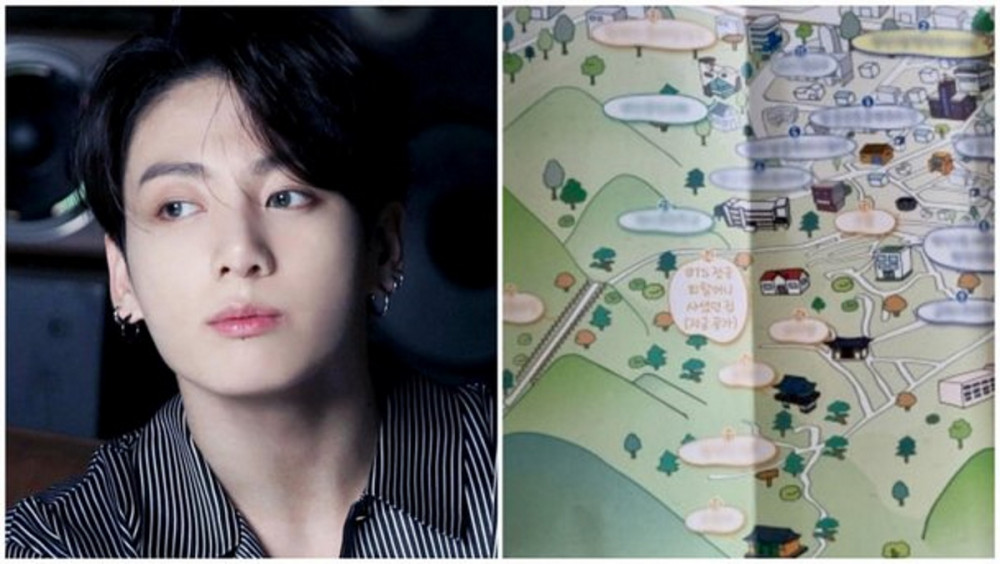 The map of a village in the city of Busan is causing controversy for revealing the former home of BTS Jungkook's grandmother.

According to Busan Ilbo newspaper, the Yeonsan Village Social Welfare Center in the Yeonje District of Busan and the Yeonje District Community Security Council published a map of Yeonsan village in 2021. The map features major tourist attractions, schools, public parks, and more, but what's causing controversy is a marker of Jungkook's grandmother's former home.

The former home is marked on the map with the caption, "The house where BTS Jungkook's grandmother used to live." It's currently vacant and listed on the map as a tourist attraction. The Yeonsan Village Welfare Center explained, "When we drew up the village map, it was suggested that we should include interesting elements, so we decided to include locations related to idol stars."

However, it's reported the map marking was done without the consent of Jungkook, BTS, or the villagers of Yeonsan. Residents are citing it as an invasion of privacy and a nuisance as visitors are coming to ask for the location of Jungkook's grandmother's old home.

One resident stated, "I don't know where the location of the home is, but young people come and ask where it is. It's rude for locals to mark a residential area on the map as the residence of a famous singer's grandmother."

What are your thoughts on the controversy?