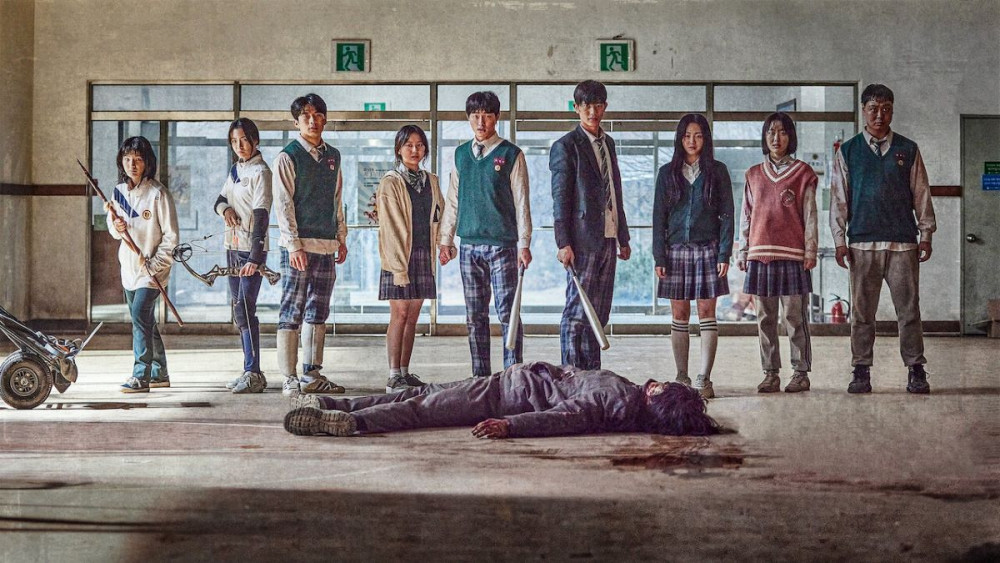 One netizen's anonymous post on an online community has gone massively viral, in light of the popularity of the brand new Netflix-original K-zombie thriller series, 'All of Us Are Dead'.
Back in January before the global premiere of 'All of Us Are Dead', this netizen wrote,
"A while ago I was out drinking late at night and was walking back home. I turned a corner and there was a flood of zombies just sitting there in the alley.
My legs completely froze up and in my head I was like, 'I'm f***ed', but then I met eyes with one zombie. That one looked all sheepish and said that they were in the middle of filming something and told me to just walk on by, kekekekekeke.
It turns out, they were filming for 'All of Us Are Dead', and it was break time... I almost broke down crying...
That had to have been one of the most shocking experiences of my life.
That was almost a year ago, but I saw that Netflix released some teasers for 'All of Us Are Dead' recently, so I thought of it again.
Kekekekeke, I guess I'll watch it and see if the alley that leads to my house comes out as one of the backgrounds."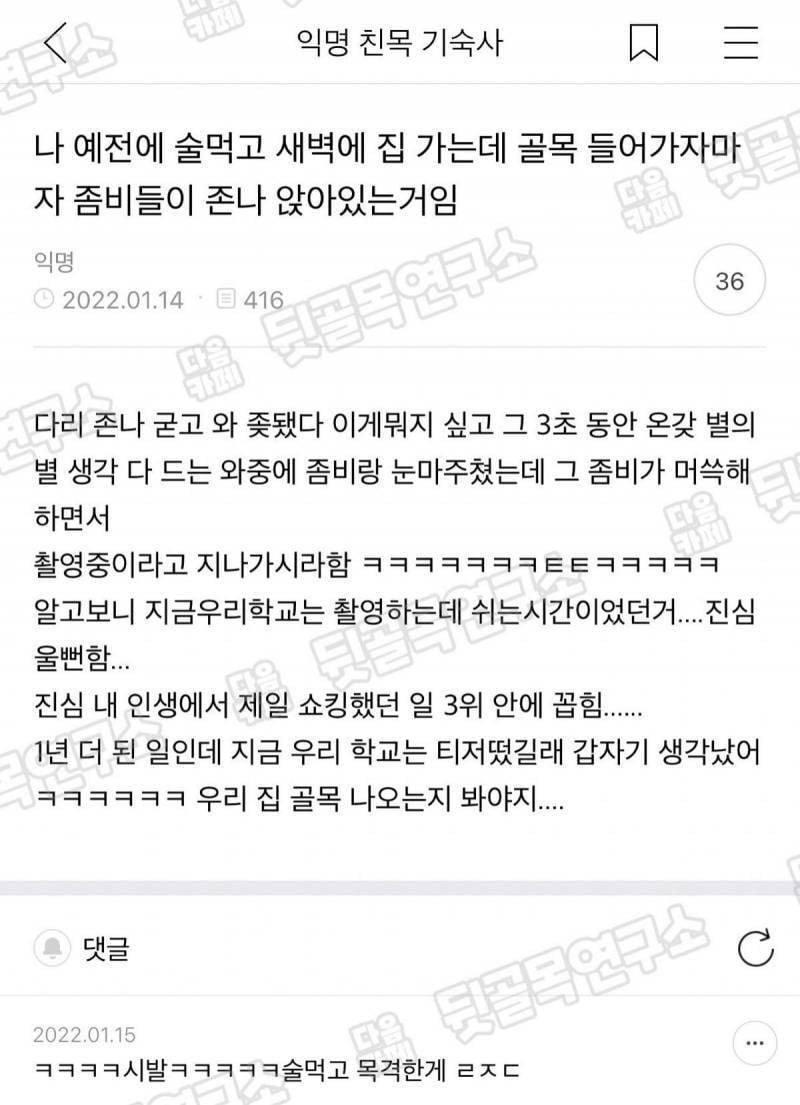 Some time after the original post went viral, the netizen returned to the online community to respond to others' reactions and questions.
"It's funny that my post went viral kekekekeke.
Who am I to go viral with Netflix kekekekeke. I'm just a jobless person lying around at home, but I'm touched.
A lot of people reacted saying that they probably would have peed their pants on the spot, or they would have screamed and fainted, and I think I would have reacted more dramatically if the zombies were standing, or they started coming toward me.
But at the time, they were all sitting against the wall, and they had clear eyes. None of them were remotely interested in me, and a few of them were even lying in the street resting.
Also, I initially was so shocked out of my wits that I didn't even emit a proper sound or a scream, I was more like, 'Ah...'."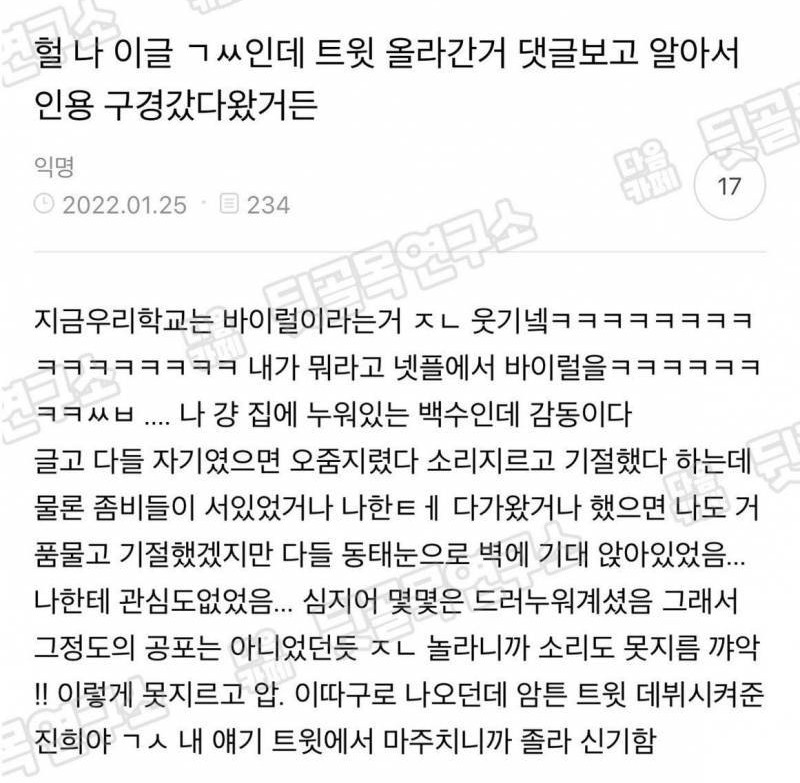 How do you think you would react if you ran into a crowd of zombies on your way home?