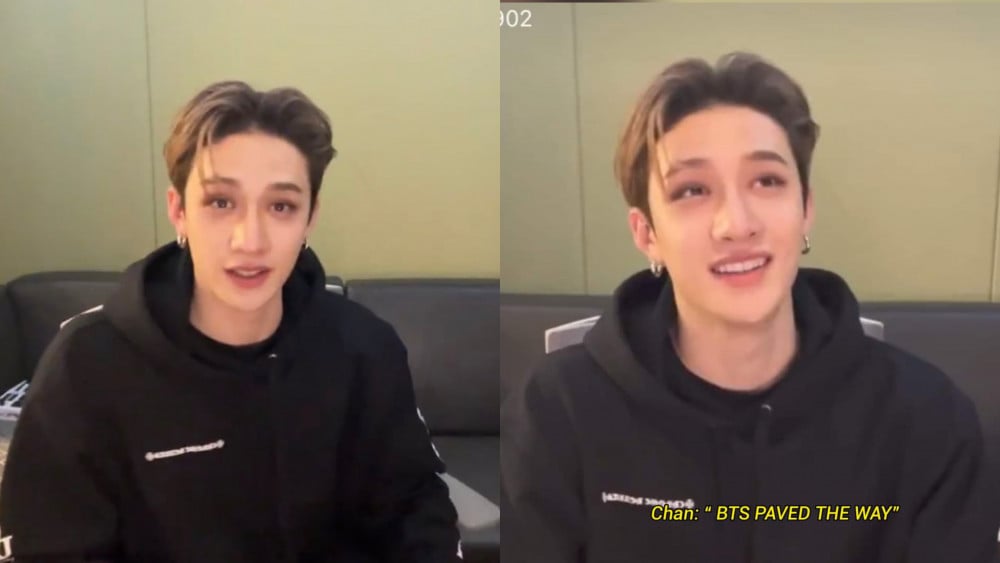 Stray Kids' Bang Chan has recently shown mad respect to BTS.
On January 8 KST, Bang Chan—the leader of Stray Kids— started a live broadcast named 'Chan's Room' and thereafter played a BTS song titled "Mikrokosmos". Shortly afterwards, Bang Chan praised the track by saying "such a good song," yeah, they are legends." He added. "I think...they paved the way. You have to admit it, they paved the way." "Mad respect to BTS," "they are amazing," he continued.
The clip of Bang Chan praising BTS garnered attention among fans online. Fans, especially ARMYs, appreciated the flattering words Bang Chan said.