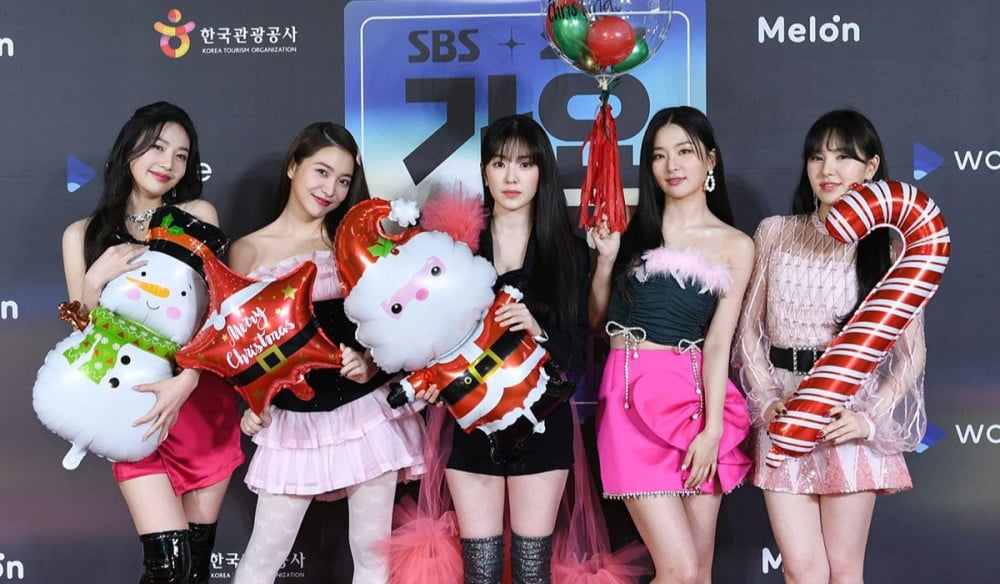 Netizens are talking about Red Velvet's appearance on SBS Gayo Daejeon after what went down in 2019.

Back in 2019, Red Velvet member Wendy suffered facial, pelvic, and wrist injuries after falling 2.5 meters during rehearsals for the '2019 SBS Gayo Daejeon' on December 25th, 2019. Because of this accident, Red Velvet had to reschedule their comeback promotion activities, not to mention Wendy had to endure a long recovery.
Although Wendy performed Mariah Carey's 'All I Want For Christmas Is You' as the opening act for the stage collaboration of the performing artists at the ceremony, many expressed 2 minutes of stage time was not enough to compensate for her hiatus.

Some of the comments include: "They should have given at least 20 minutes of stage time. Including Red Velvet's group performances and Joy and Wendy's solo stages."
"I thought they'd perform 'Psycho' for sure..."
"I would be so spiteful after what they have done lol"
"Our girls deserved better smh"
What do you think?