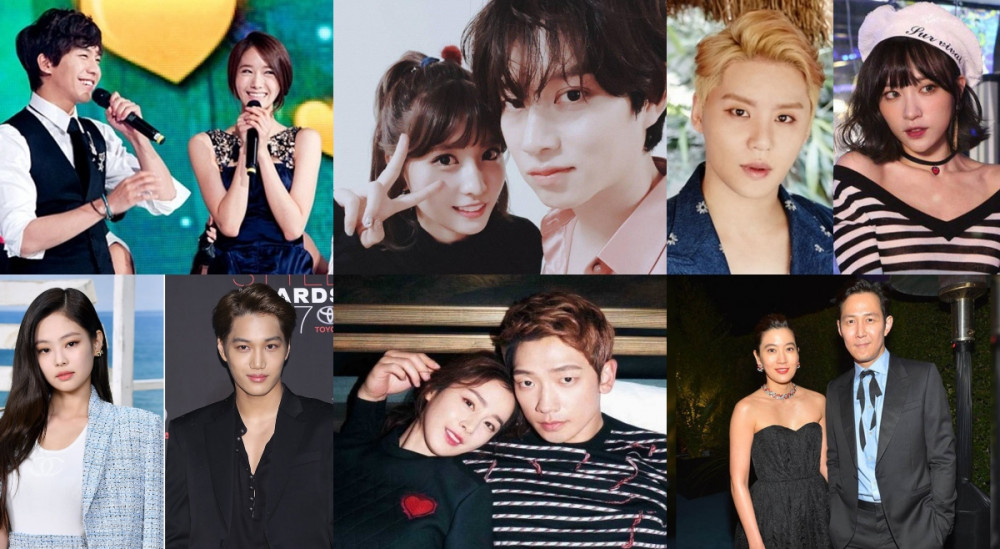 Netizens discussed the legendary celebrity couples revealed by 'Dispatch' every year on New Year's Day, and wondered who will be the next couple for the year 2022.

On December 24, one netizen took to a popular online community forum and created a post titled, "The greatest January 1 dating scandals from Dispatch". Here, the netizen composed a list of celebrity couples who had been exposed by Dispatch on New Year's Day in the past:


2010: Yoo Hae Jin and Kim Hye Soo
2013: Rain and Kim Tae Hee
2014: YoonA and Lee Seung Gi
2015: Lee Jung Jae and Lim Se Ryung
2016: Junsu and Hani
2018: G-Dragon and Lee Joo Yeon
2019: Jennie and Kai
2020: Heechul and Momo (Market News)


The netizen then wrote, "Who do you think will be next in 2022?"

In response, some of the netizens' comments included:
"They might attack with Yeonwoo and Lee Min Ho's [news] again with facts this time, after they didn't admit to it."
"I am one hundred percent sure it's IU."
"I just wish no one's comes up."
"Rather than idols, it will probably be actors. Idols don't give the reaction that [Dispatch] wants."
"If it's Song Kang and Han So Hwee, then it'll be super boring."
"Isn't it Song Kang and Han So Hwee?"
"To be honest, I'm most curious about Rose."
"It's definitely an actor."
"If it's an actor couple, it's not fun."
"Please Dispatch, release something big."
"Jisoo and Son Heung Min?"
"With the state of the world, Dispatch will likely release something on January 1 with something strong."

What are your thoughts on the potential new celebrity couple 'Dispatch' might reveal on the upcoming New Year's Day?