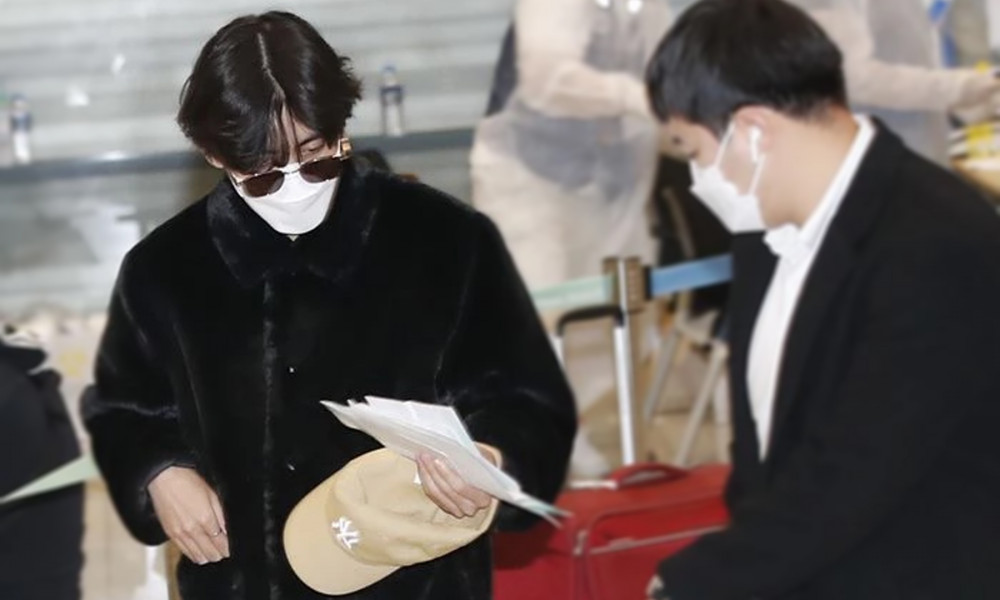 BTS's V returned safely to South Korea and caught the attention of the public at the airport.
On December 9, J-Hope and V returned to South Korea after finishing their LA concert and other broadcast schedules. They both garnered much attention at the airport. In particular, V received much attention for his airport fashion.
On this day, he wore clothes that were for two completely opposite seasons - namely 'The Winmer' look as he fashioned a fur jacket with shorts. Photos of V quickly spread across the web as the idol drew attention to his unique look.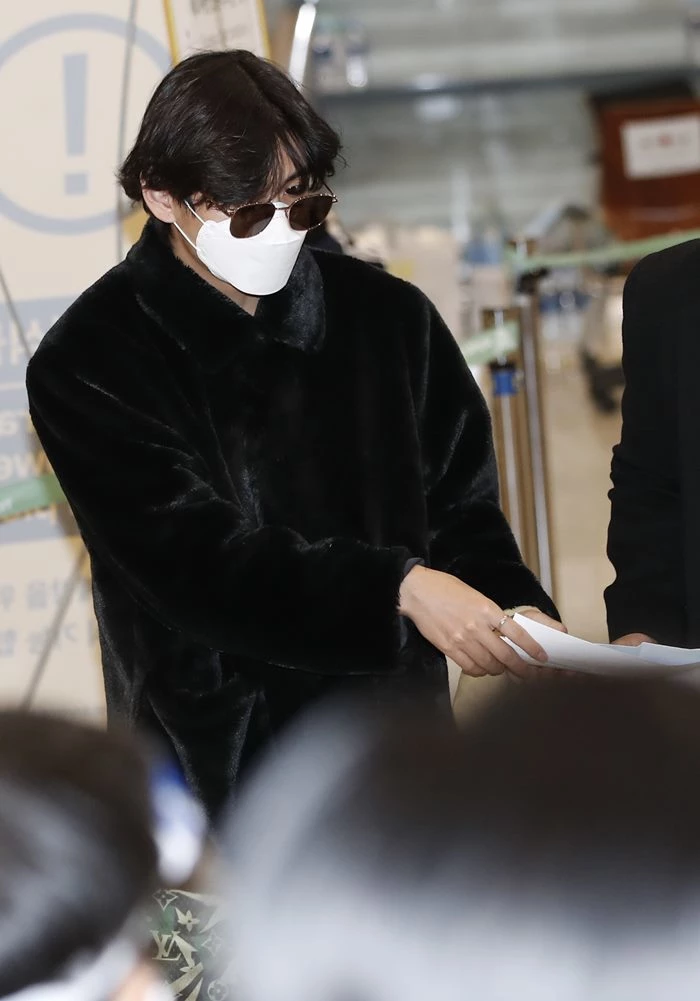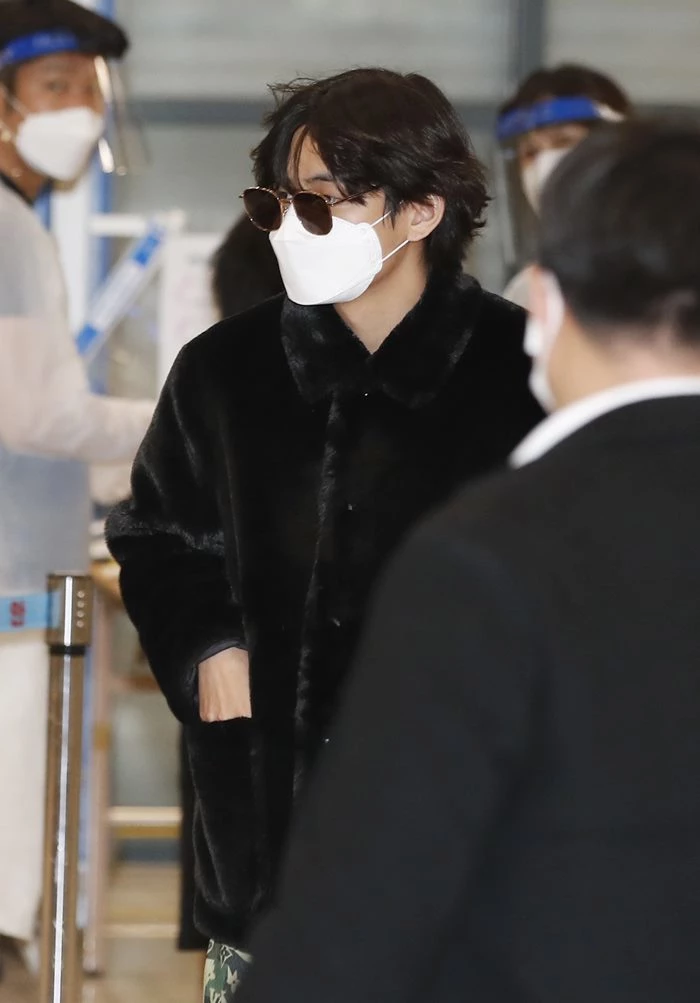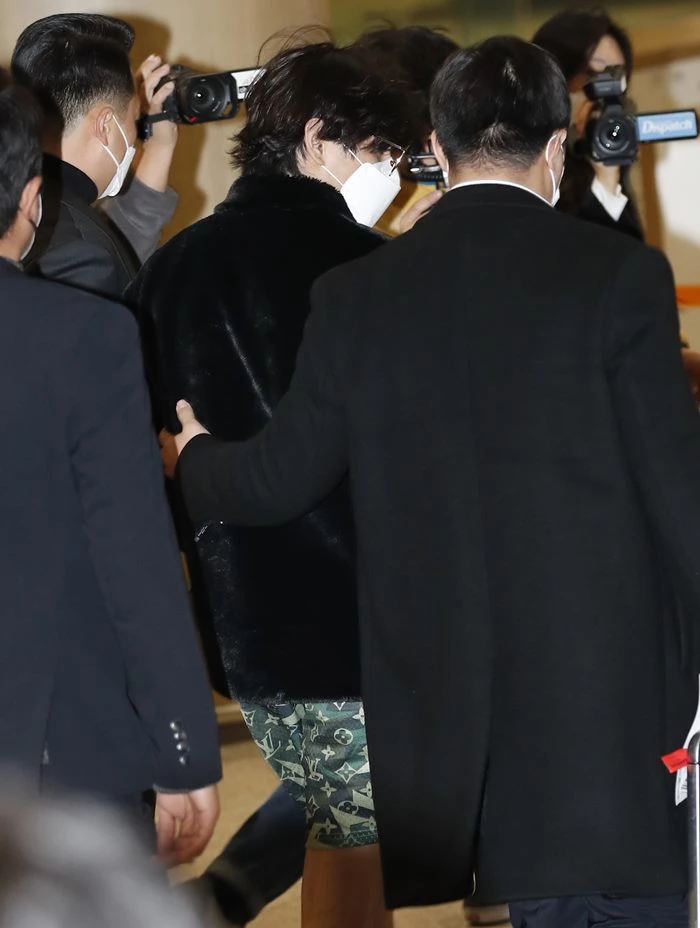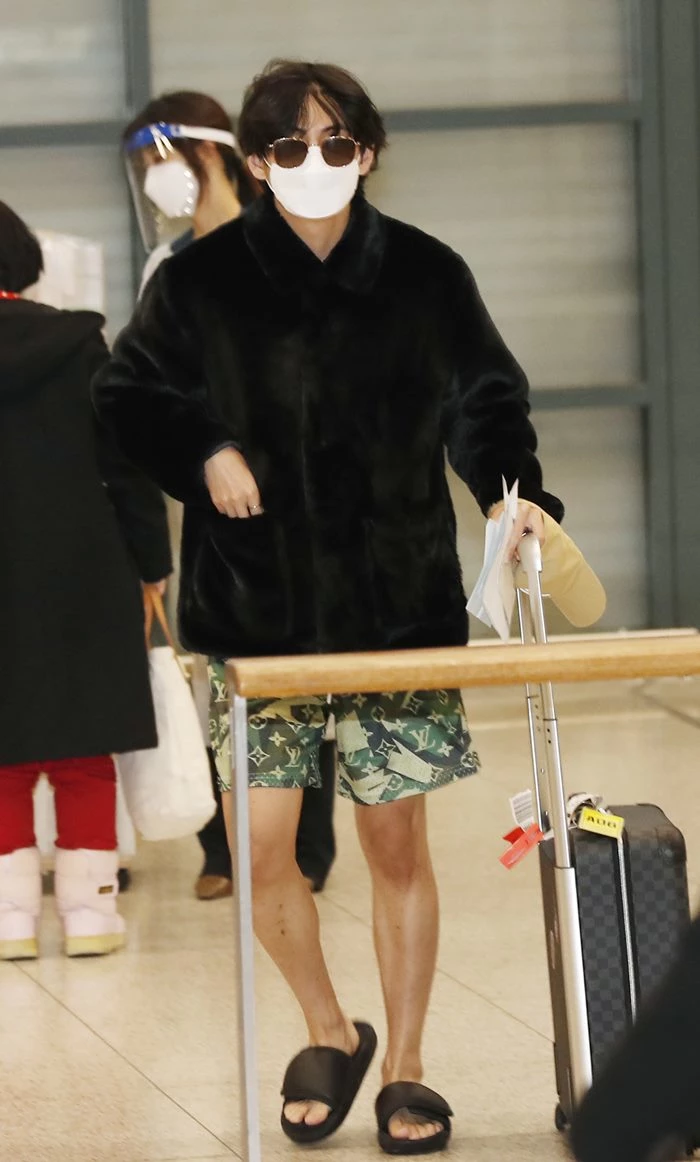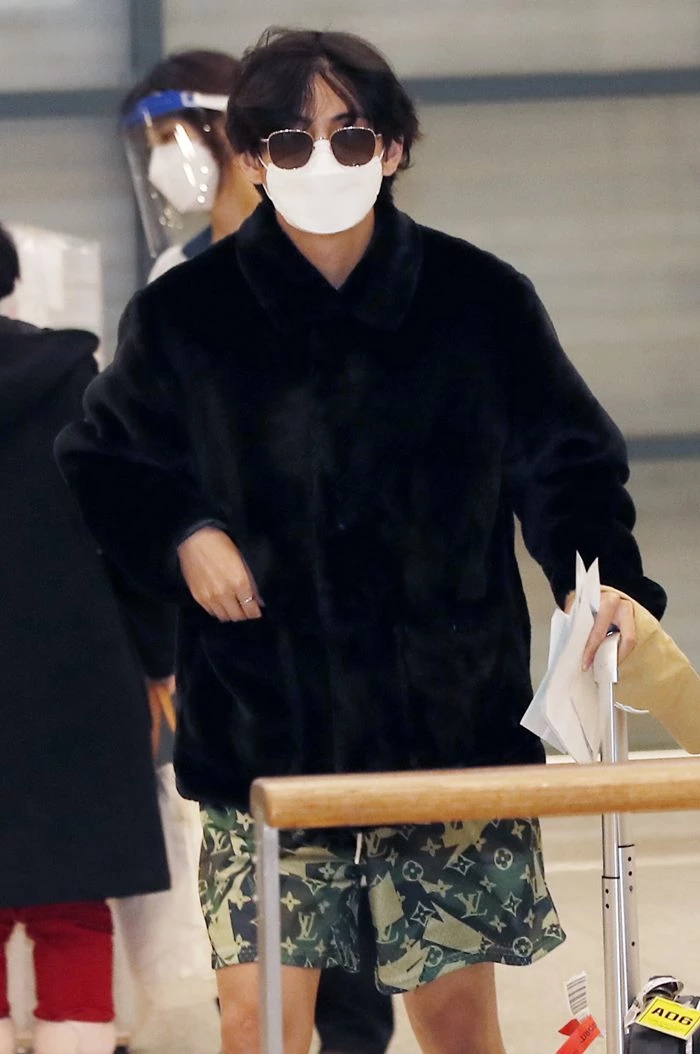 He appeared wearing a mask with his baseball cap in one hand. Given that V had just come from the warm weather of LA, he was wearing green Louis Vuitton shorts paired with a black fur jacket with slippers.
Fans and netizens gathered their interest and commented in an online community. They commented, "He's such a free soul," "That's the perfect fashion for when you're working at home," "Aren't his legs cold?" "That's what I'm wearing during my Zoom class," "He lives in a place where is bottom is in the summer and his top is in the winter, lol," "It looks like his upper body is ready to return to Korea but his bottom is not," and "Only V can pull that fashion off, lol."