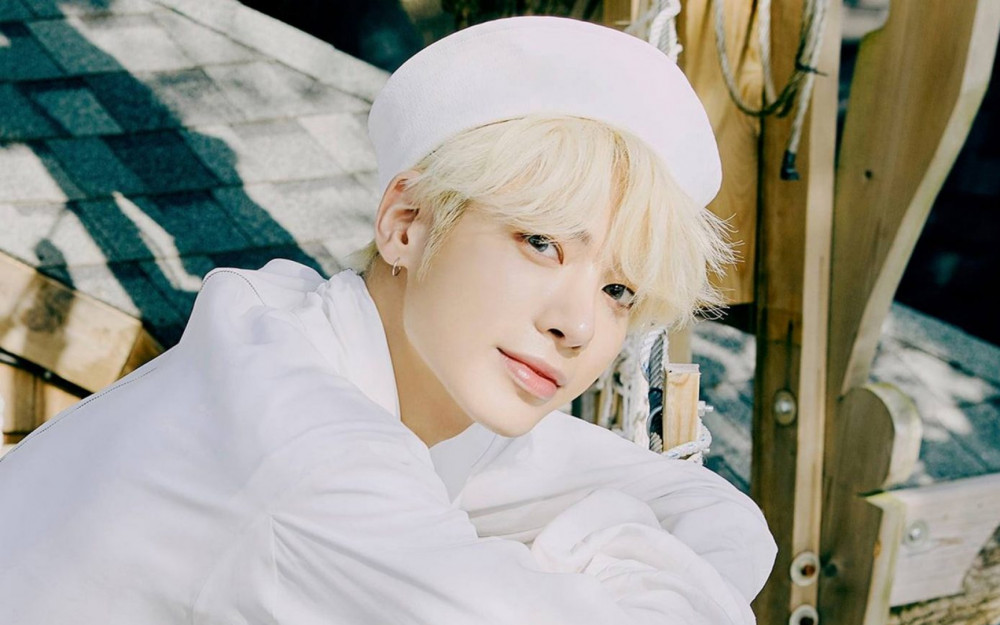 Many K-pop idols have been communicating with their fans on Weverse, a mobile app and fan communication platform created by HYBE Corporation.
Fans are able to communicate with their favorite artists as the idols have the option to upload posts and reply to fans' posts. On November 11, TXT member Taehyun made fans laugh after giving a response to a fan's post.
The fan with the user name 'The world's smartest person' wrote on Weverse, "I don't need the vaccine. Why is that? Because Kang Taehyun will protect me."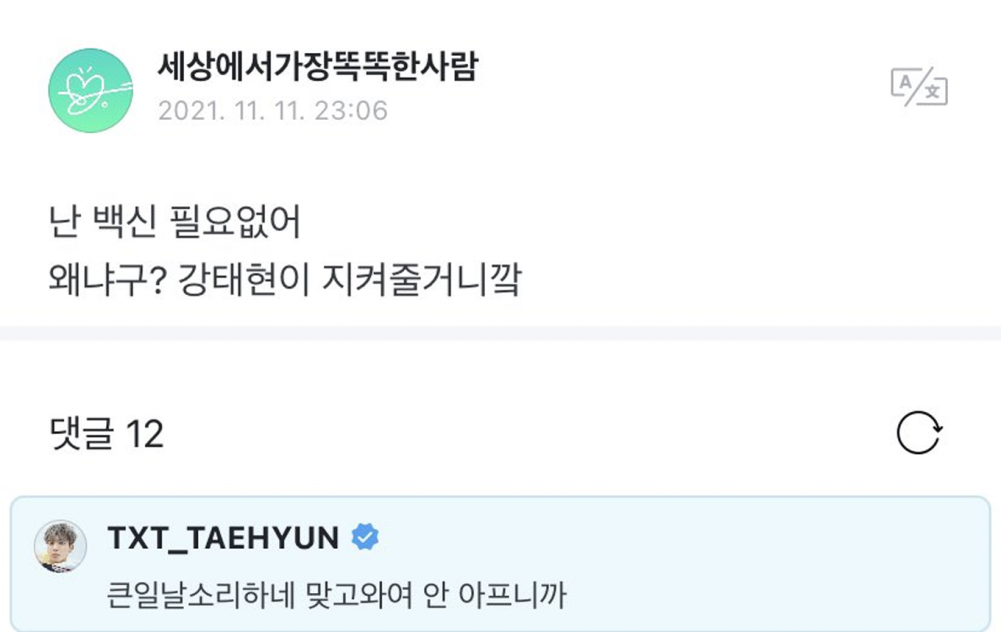 Soon after the post was created, Taehyun responded, "You're saying something that will cause you big trouble. Go get vaccinated because it doesn't hurt."
This post was translated into English and shared on social media platforms such as Twitter for other fans and netizens to see. After seeing Taehyun's response, many other fans admired his advice and responded back.