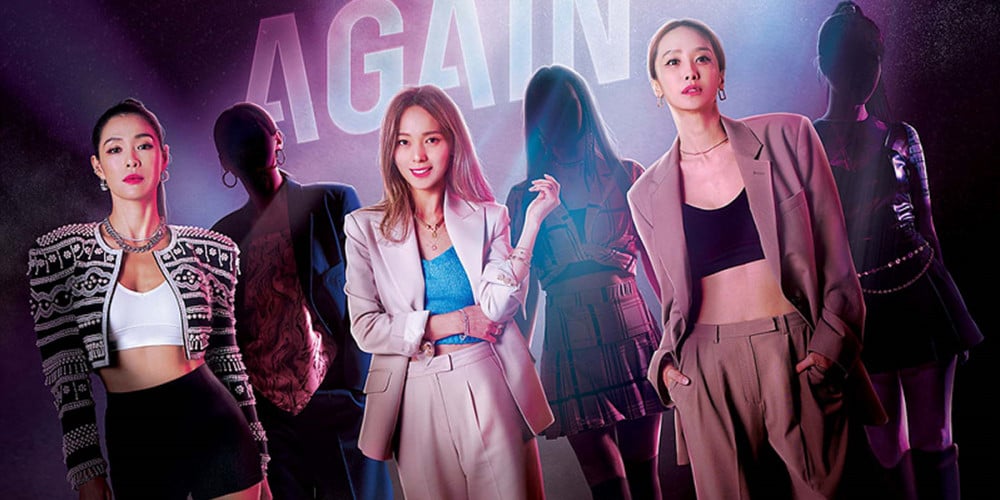 tvN's upcoming new reality series 'Mom Is An Idol' has revealed its first official poster, featuring its leading cast of supermom idols.
Starring former Wonder Girls member Sunye, former After School member Kahi, and former Jewelry member Park Jung Ah, tvN's 'Mom Is An Idol' tells the stories of three women who had to give up their shining careers for their families. Now, these ladies have taken on the challenge of returning to the stage once again to prove that moms can shine just as bright on stage as any K-Pop stars.
Furthermore, it's been newly revealed that the full cast of 'Mom Is An Idol' will include 6-members, including 3 whose identities still remain a mystery. According to sources, some of the cast members are also former actresses.
Meanwhile, tvN's 'Mom Is An Idol' premieres next month on December 10 at 8:40 PM KST.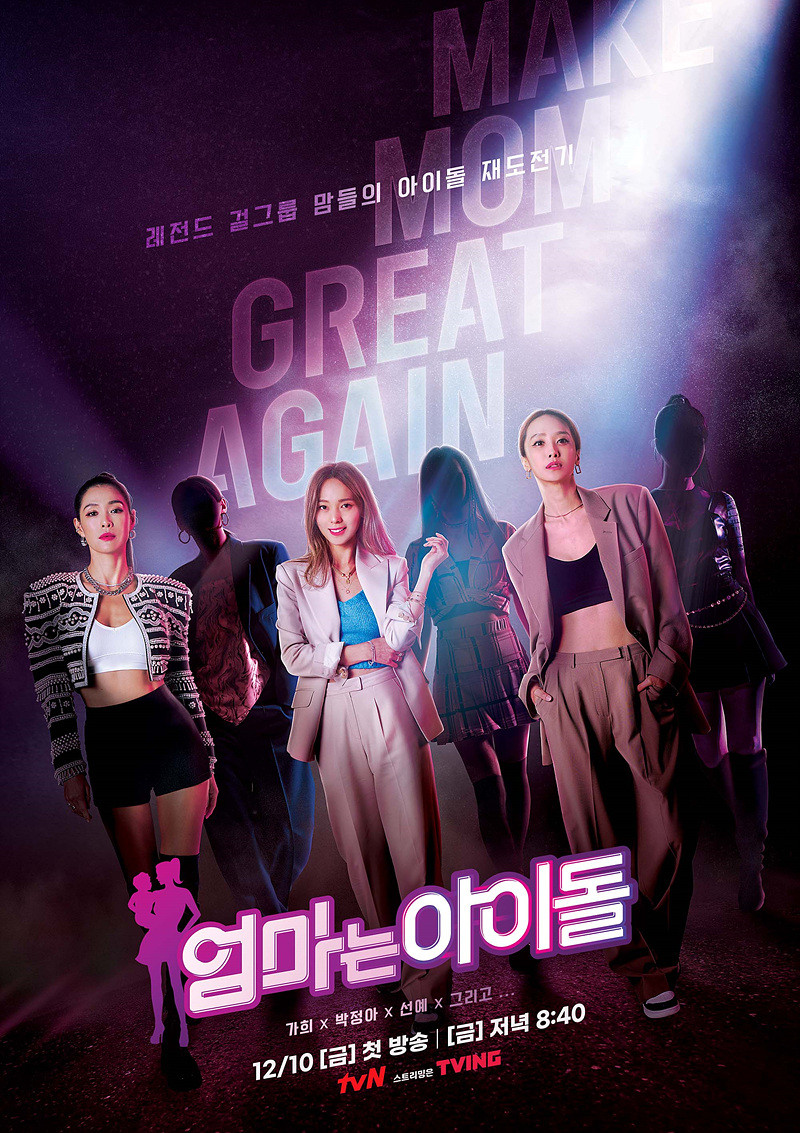 While you wait, you can also catch another glimpse of former Wonder Girls member Sunye's story in her latest teaser, below!