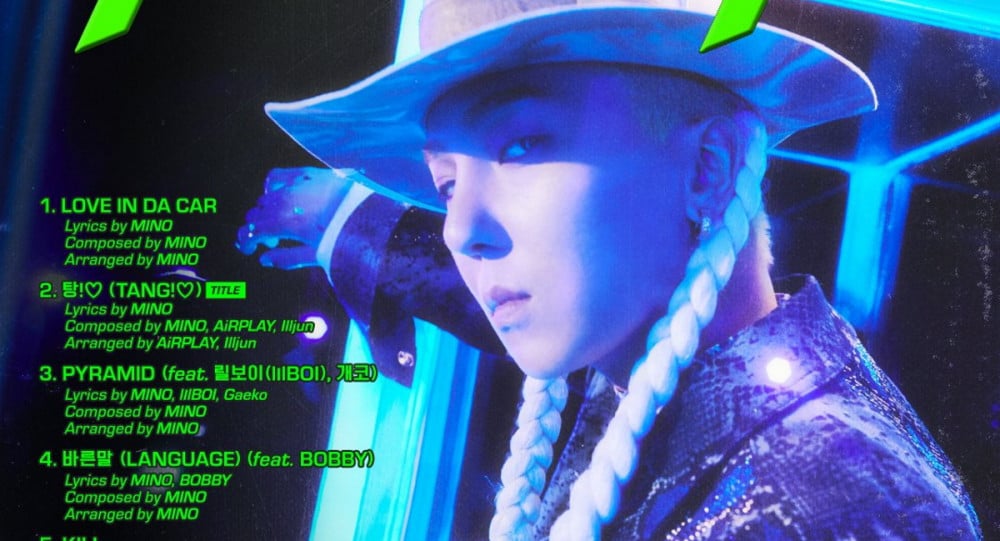 Song Min Ho has revealed the track list for his third solo album 'To Infinity'.

The track list teaser features the songs "Love in Da Car", title song "Tang!<3", "Pyramid" featuring Lilboi and Gaeko, "Language' featuring Bobby, "Kill", "Muah", "Question Mark", "Drunk Talk" featuring sogumm, "Losing U", and "Sad Walk" featuring Sunwoo Jung Ah. His third full solo album 'To Infinity' is set to drop on December 7 KST.

Are you excited for Song Min Ho's solo comeback?