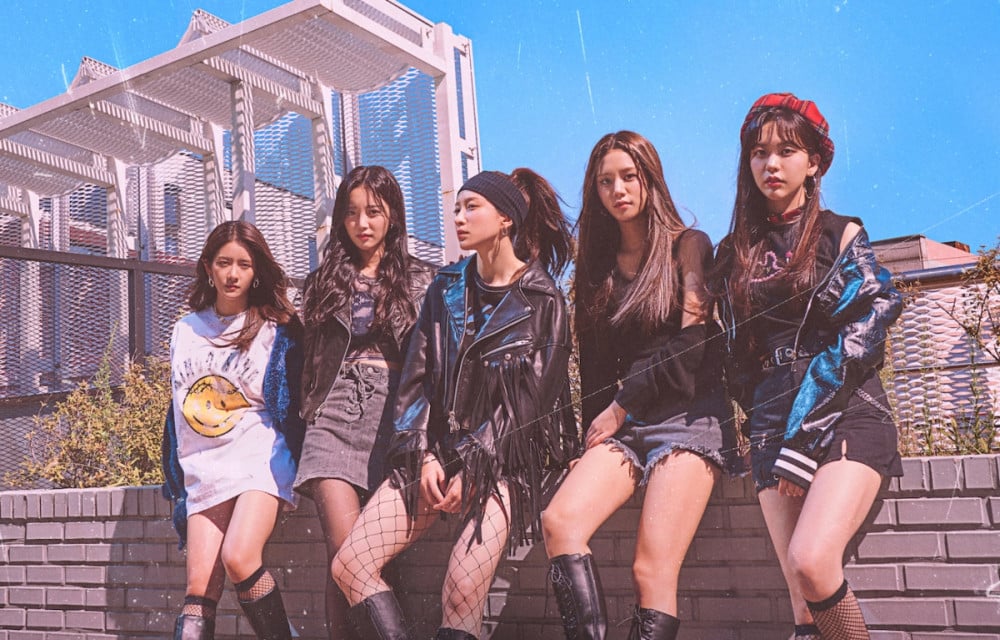 On November 24 KST, one netizen took to an online community forum and created a post titled, "K-pop has so much popularity, but why are idol dramas' viewership ratings like this?"
In the article included, it mentioned the K-pop idols that are creating global sensations, including BTS, BLACKPINK, TWICE, aespa, and more. However, despite their immense popularity, responses to Korean dramas that depict the story of K-pop idols are indifferent.

The article mentioned the very low viewership rating of the KBS2 drama 'Imitation', which hit below 1% when it was broadcast in May through July of this year. Although the 2009 SBS drama 'You Are Beautiful' and the 2011 KBS2 drama 'Dream High' were met with great success, dramas depicting stories of K-pop idols following 2011 did not do very well. The article then stated that the new JTBC drama 'Idol: The Coup', starring former EXID's Hani, and its inclusion of out-of-context kiss scenes among idols and other extreme storylines are what seem to turn audience members away. Netizens took to the comments to discuss their opinions on this issue.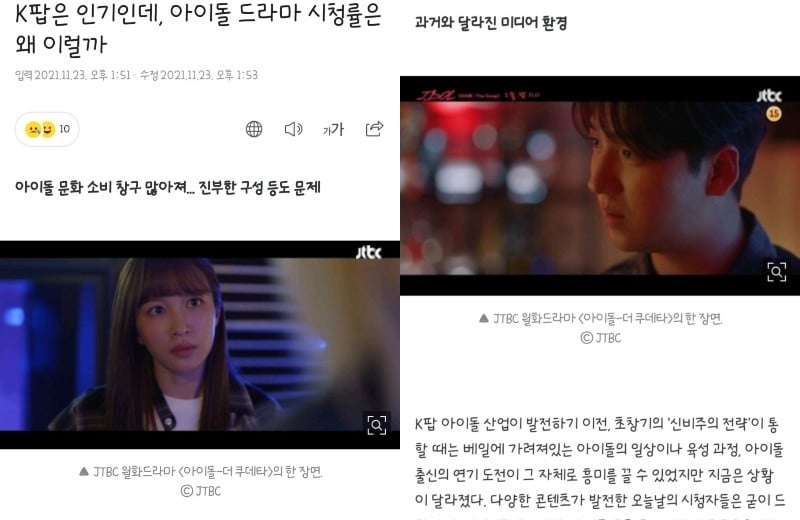 Some of the netizens' comments included:
"[We] watch if they're actually good at acting and the drama is fun..."
"Their acting [is the reason]."
"The problem is that it's not fun...there are so many dramas that have low ratings these days but it's regarding their target audience not being the majority public. Their target audience is the problem, rather than the problem being the story content."
"It's because not all audiences are idol fans."
"But the reactions are actually positive to that drama."
"Is there really a point in watching a drama about idols dating? Lolll."
"Regarding majority of the public, the consumption of idol content is only to that extent."
"Because it's the idol that people like, and it's not the actors that people like."
"It's because they like the idol, not the drama."
"If the drama is fun, people will watch it. Why wouldn't they watch it? The people making the dramas have no idea what idol fans prefer so that's why people are not watching it Loll."
"What do real idols have anything to do with idol dramas?"
"It's only because they're not fun to watch."