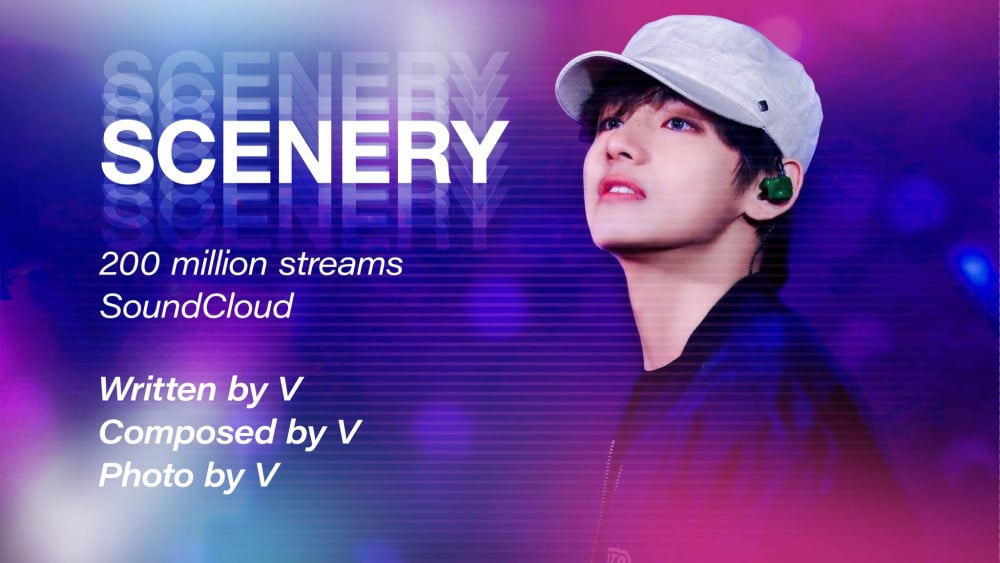 BTS's V, aka Kim Taehyung, continues to prove his musical supremacy as his self-produced, sung, and composed the song "Scenery," which was released on January 30, 2019, on SoundCloud, surpassed 200M streams being one of the top 10 most streamed tracks ever on the platform.
The song has now crossed 200 Million streams, 1.1 Million likes, and over 100,000 reposts on the platform.
In celebration of achieving this huge milestone, multiple keywords took over the worldwide trends as fans congratulated V for this achievement. #Scenery200M, '200M BEAUTIFUL STORIES FOR V' and 'Congratulations Taehyung' trended worldwide at #1, #5 & #22 respectively on Twitter.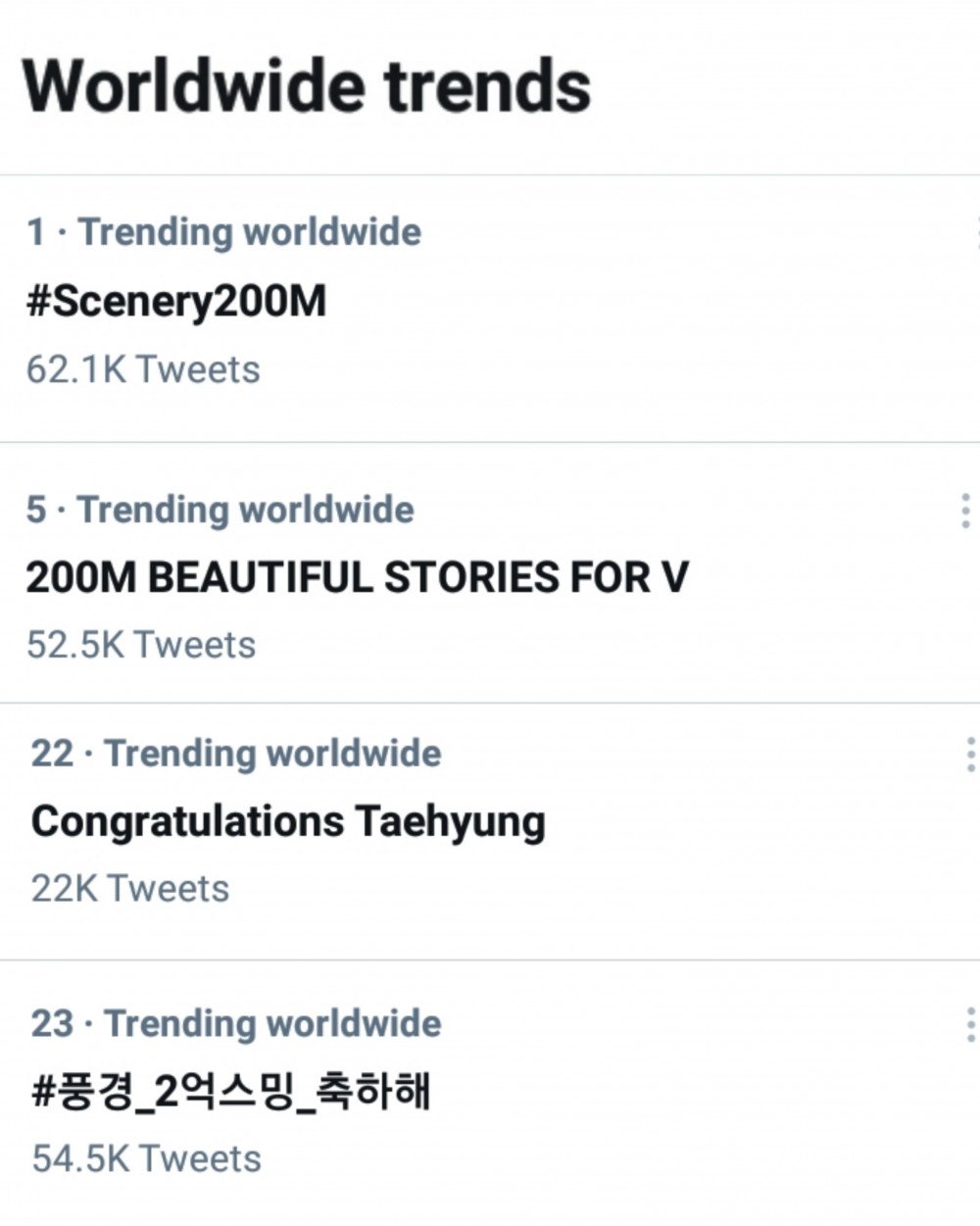 Scenery also holds the record for the Fastest Song to surpass 100M streams on SoundCloud in just over 14 days. It is also the fastest song to achieve 20M streams in just 3 days & 60M streams in just 8 days.
It is also the first SoundCloud digital song to be played on Korean Radio Stations and also the Most Streamed song in the first 24 hours on the platform.
It has the record of #1 in All Music Genre, Pop, Hot & New in the SoundCloud Worldwide Top 50 charts.
Media all over the world couldn't stop talking about this masterpiece when it was released. Even worldwide recognized media like CNN group reported about it from their handles all around the world.
From being used as the background music in Korean dramas to being played in cafes, Scenery has been proving its forever immense popularity among the general public. Taehyung's soulful voice, stirring lyricism, and meaningful passions have been deeply expressed in his masterpiece.


It is also mentionable that V is the Most Streamed Korean Soloist on the platform, with two of his songs, 'Scenery' & "4 O' Clock' having over 1M likes.