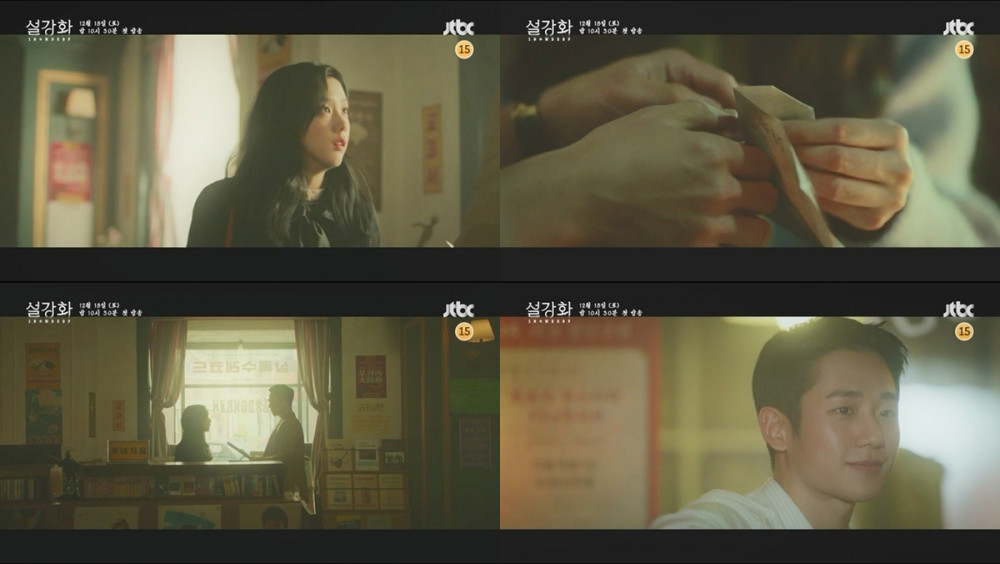 JTBC has just unveiled a brand new teaser for its new winter romance series, 'Snowdrop'.
In the teaser below, BLACKPINK's Jisoo (Young Ro) wears the pure smile of a girl in love as she describes her own take on "love at first sight". She records her heart-fluttering words onto an old-fashioned cassette tape, hoping that her words will reach her dreamy first love.
However, when the tape does reach the person it was meant for, Jung Hae In (Su Ho)'s response is fear and confusion, not flattery. The teaser ends abruptly at this dramatic turning point, raising anticipation for the tragedy to come.
A love story centered in 1987 Seoul, JTBC's 'Snowdrop' premieres next month on December 18 at 10:30 PM KST.