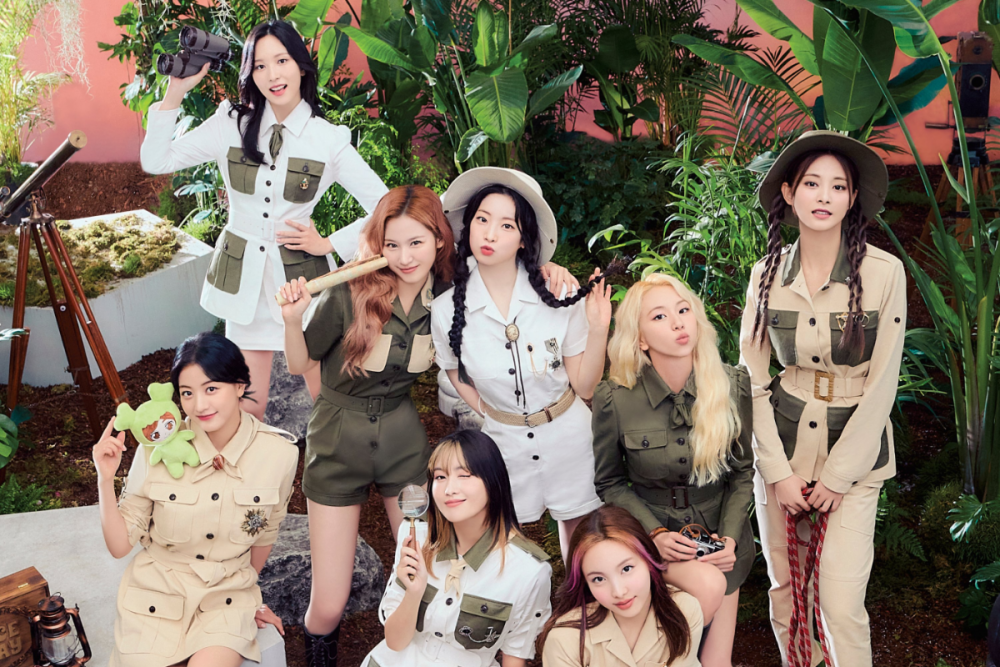 Following the greeting video released earlier this month promoting their 2022 Japanese season greetings "ONCE-WAY," TWICE has finally unveiled the official poster for it!
Just like in the promotional video, the members are seen in a safari-themed backdrop, dressed in casual ranger outfits. In contrast to the backdrop is the girlish charms each member exudes. Check out the full poster below!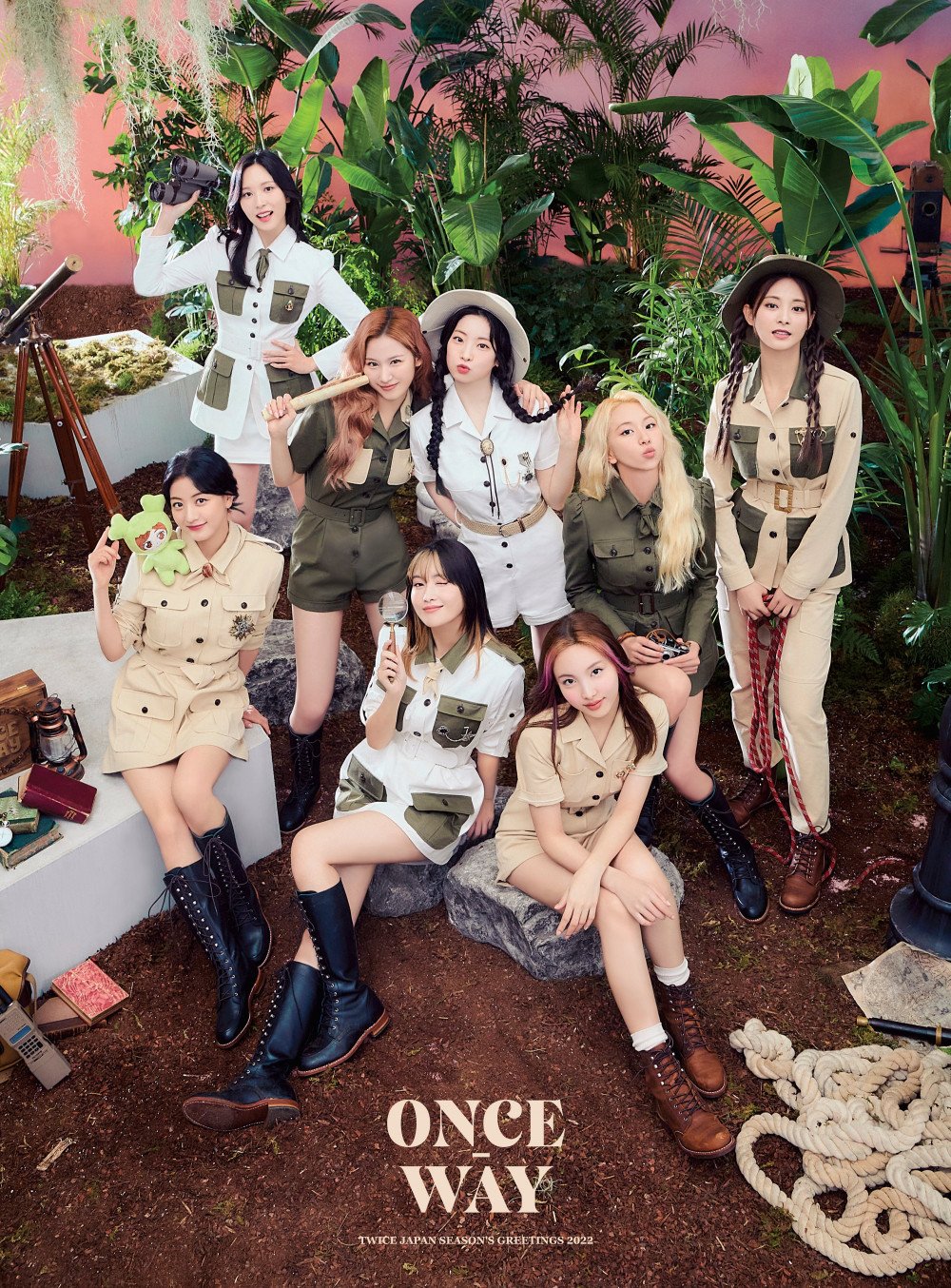 Meanwhile, TWICE just recently released the promotional timetable of their upcoming album 'Formula of Love: O+T=<3', are you looking forward to it?