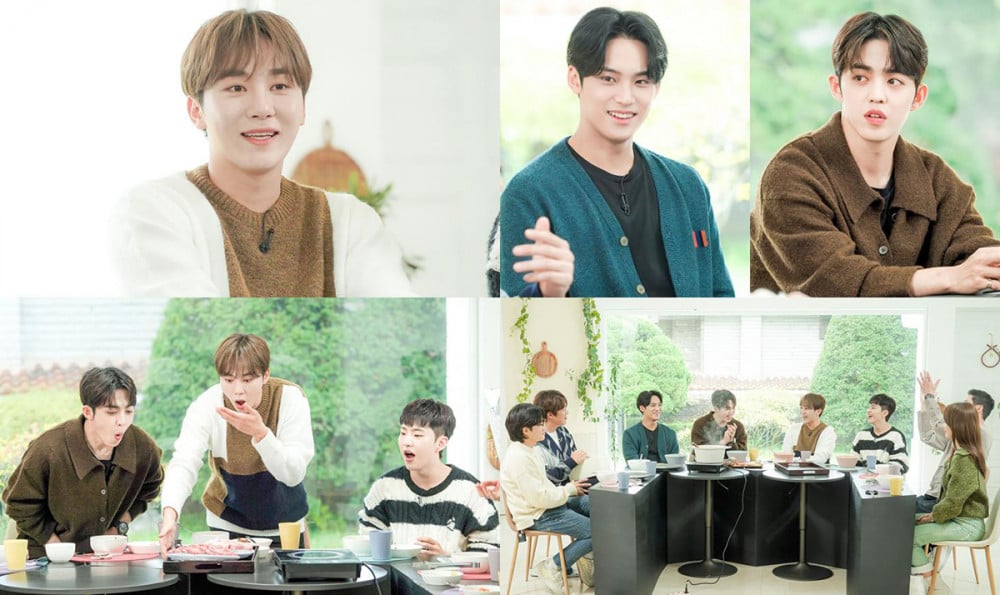 On the October 29 broadcast of 'Drink With God' season 2, Seventeen's biggest eaters including Mingyu, S.Coups, Hoshi, and Seungkwan appeared as the guests of the day to taste test all kinds of food and drink combinations.
On this day, Seventeen was introduced as a group that loved eating so much, they once ate 10 million KRW (~ $8,500 USD) worth of grilled meat. When asked if this was true, S.Coups replied, "It's true, no exaggerations. I remember seeing the receipt myself."
The Seventeen members then went around recalling the love-hate relationship they had with food in the past, particularly during their debut days. S.Coups revealed, "When we first debuted, all we could eat was kimbap or boxed lunches. Since that was all we ever got to eat, I developed a grudge about food. That's why I always considered the manager hyungs who bought us good food to be the best."

Hoshi also shared the pains of eating surrounded by 12 other members. He said, "If I'm eating a cup noodle and the members come and say they want a bite, it's gone in a heartbeat. One time, I made a cup noodle for myself and just inhaled it without looking up, so I wouldn't meet eyes with anyone else." Hearing this, Mingyu reacted with surprise and commented, "Really?"
Finally, Seungkwan also confessed, "There was one time when I hid in the restroom and ate food by myself. I wanted to protect my image in front of the members."
Meanwhile, 'Drink With God' season 2 hosted by Shin Dong Yup, Sung Si Kyung, and more airs every Friday nights on Channel S, Olleh TV, LG U+ TV, etc.