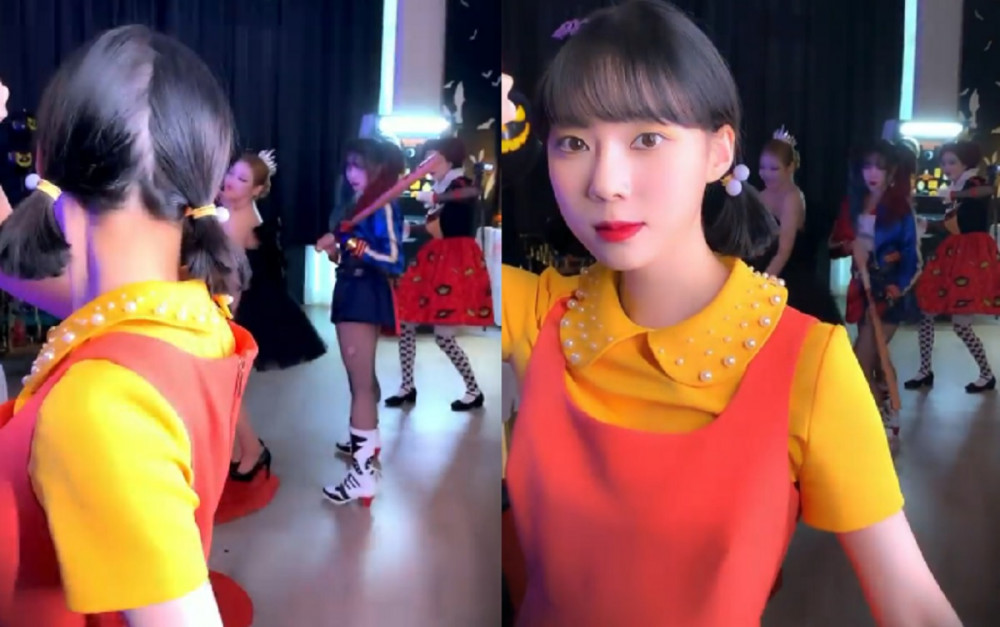 Netizens are laughing out loud on Halloween, thanks to aespa and Super Junior's Shindong.
On SMTOWN's official Instagram, their label artists made a relay post to show off their amazing Halloween costumes. In a particular video, aespa members and Shindong did a hilarious collaborative parody of a scene from Netflix's 'Squid Game'.
In the video, aespa's Winter plays the 'Squid Game' character to control a game of 'Mugungwha Flower Has Bloomed' with the other members. However, all of a sudden...

...Shindong came out of nowhere. Winter and Shindong had dressed up as the same character, making this parody extra funny and unexpected.
Netizens who watched this video commented:
"I am choking"
"This is the funniest thing I've seen this Halloween"
"LOL at Shindong's eyeballs"
"Shindong's eyes lolllll"
"Why are they like this lolllllll"
"Winter and Shindong haha"
"I was actually SO SHOCKED because I didn't expect it lol..."
"I nearly choked on my water"
"Amazing video direction"
"I was shocked even when I knew Shindong would appear lol"
"If this were in real life, I would have died out of fright lol"
"Crazy LOL"